Formula DRIFT Releases Limited Edition Flat Fitty Hats;
Designs by Formula DRIFT Champions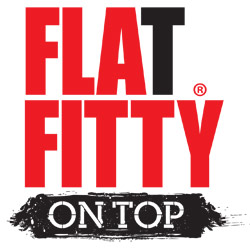 Long Beach, Calif. – December 8, 2010 – Just in time for the holidays Formula DRIFT has announced the release of limited edition headwear designed by Formua DRIFT champions with Flat Fitty.
"We are excited to work with Flat Fitty to release this new line of collaborative hats," said Jim Liaw, president and co-founder of Formula DRIFT. "Each driver in the Series has a unique personality and we wanted to showcase the style of the champions by letting them design their own personalized hats and make them available for the fans."
Past champions Samuel Hubinette, Rhys Millen, Tanner Foust, Chris Forsberg, and current Formula DRIFT champion Vaughn Gittin Jr. have all designed their own hats that represent their personalities. The hats are now available to purchase online on the Formula DRIFT website.
"The Formula DRIFT drivers are passionate about the competition, our team is passionate about headwear," said Kevin Dring, executive vice-president of Flat Fitty. "We are beyond excited about Formula DRIFT, they have a competitive advantage in a market looking for a connectable product."
As the premier professional drifting championship, Formula DRIFT reaches fans world-wide and can now bring the style of the drivers directly to the fans. For more information and to purchase the limited edition hats visit the Formula DRIFT online store: Formula D Store