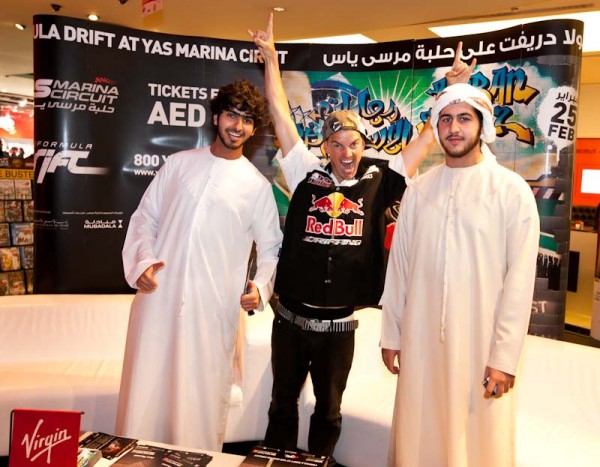 With just one week until Formula Drift deliver the first professional drifting exhibition in Abu Dhabi, the promotional team split up on Saturday night to ensure all bases were covered.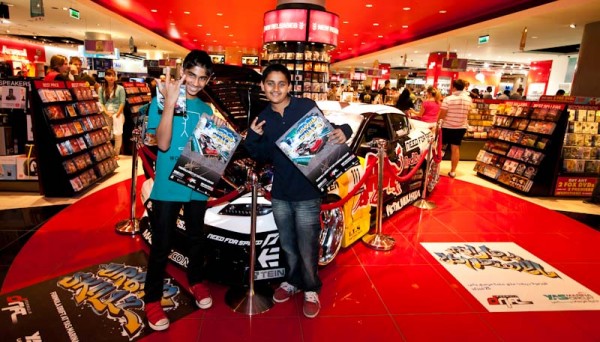 First on the promotional tour was the appearance of Mad Mike Whiddett at the Virgin store in The Mall of The Emirates, Dubai. Mike was signing souvenir posters and talking to Emirati drift fans all evening whilst the Virgin staff were busy selling tickets to the big event on Feb 25th.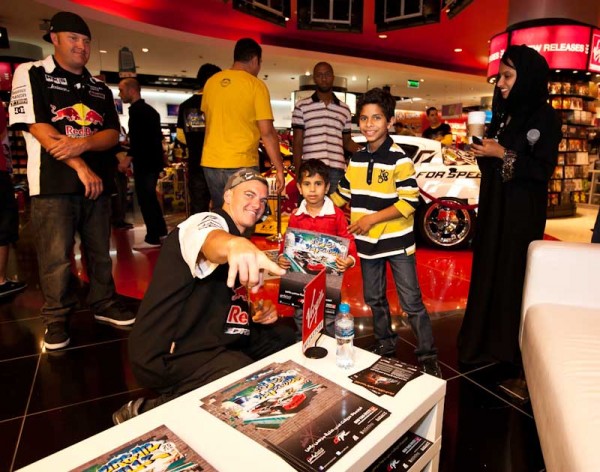 While Mike was in Dubai, Michael Essa & Tony Brakohiapa were back at Yas Marina Circuit offering instruction at the first Formula Drift Academy at the circuit.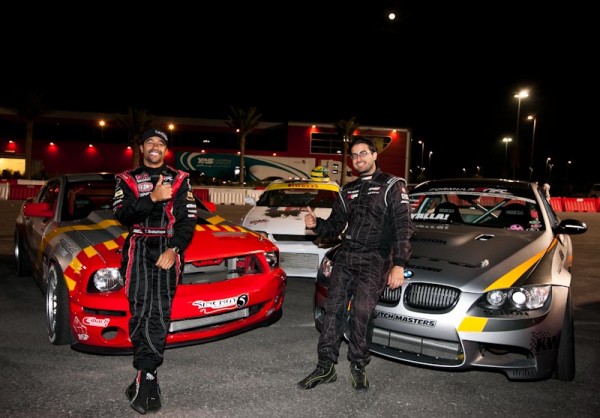 10 of the regions top grass-roots drifters participated in the academy where Essa & Brakohiapa offered coaching and tuition on the Yas Marina Dynamic Area. A course layout was designed similar to that of the North Complex competition circuit and the drivers were coached in the techniques required for drifting the official FD layout.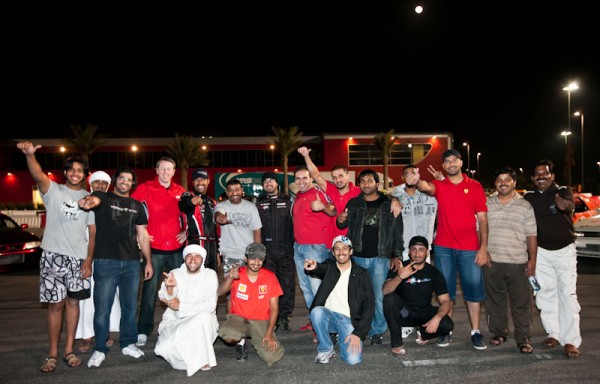 Four of the local SSK drifters have been chosen to proceed to an advanced tuition session with the full Formula Drift grid on Thursday night. Following this they will deliver a special showcase of local drifting during the main event on February 25th.