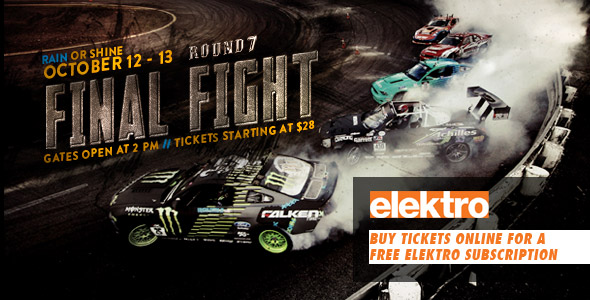 For those of you attending the final event of the year at Irwindale Speedway this weekend (Oct 12-13), Formula DRIFT experiencing high ticket volume purchases so it is recommended that you do the following:
1. Carpool to the event with as may people as possible.
2. If you have not purchased tickets, do so now or the event will sell out.
CLICK HERE for more information regarding Round 7: Title Fight and to purchase tickets online.