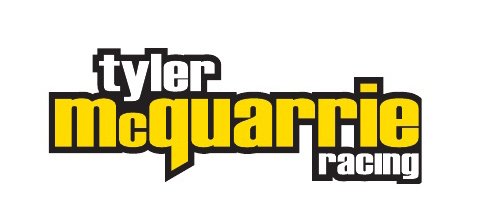 JR Hildebrand to Race Formula Drift Series for Tyler McQuarrie Racing
(Carlsbad, CA) – IndyCar Series racer JR Hildebrand to include Formula Drift to his schedule for the 2013 season.
Tyler McQuarrie Racing is proud to announce Hildebrand to drive the No. 6 Chevrolet Camaro at select rounds of the Formula D series. Hildebrand, who will also run fulltime in the IZOD IndyCar series, joins McQuarrie as a second part time driver in the 2-car team.
"This will be my 10th year in Formula Drift and my 2nd year as a team owner," said McQuarrie. "To partner with JR Hildebrand, and to have him compete as our 2nd driver is huge for our team and a big step for Formula Drift. This is something JR and I have been working on for some time now, so to see it become a reality is awesome!"
Hildebrand drives the No. 4 National Guard Panther Racing Chevrolet in the IZOD IndyCar Series and his best IndyCar finish of 2nd came in 2011 at the Indianapolis 500, after which Hildebrand was named Indy 500 Rookie of the Year.
"I'm pumped to join Tyler with his Mobil1/GoPro/Hankook Camaro program to get into Formula D," said JR. "Since as early as 2004 I've thought drifting was an awesome and unique area of Motorsport, so I'm very excited to finally get involved myself."
Conrad Grunewald Racing also joins Tyler McQuarrie Racing as technical partner for the 2013 season. "I'm very pleased to be a part of the technical partnership with Tyler McQuarrie Racing. We both have the same goal of winning events and bringing GM a Manufactures Championship in Formula Drift. By working in unison we will have a stronger effort towards our goals," said Grunewald
"Joining forces with Conrad only adds to that, as we all work together to develop our larger program," said Hildebrand. "For sure I'll be leaning on
those guys throughout the year, hopefully just not too much on the racetrack!"
"Our number one goal is to win events and Championships and our new technical partnership with CGR will help us while working with GM to develop the most competitive Drift Camaro in Formula Drift," said McQuarrie.
Tyler McQuarrie Racing is proud to welcome our newest sponsor Hankook Tires as the Official Tire of Tyler McQuarrie Racing as well as the continued support from Mobil 1 Racing, GoPro, Chevrolet, GM Performance Parts, BC, ACT, Forgestar, K&N, Wilwood, Ignite, OMP, Car West Auto Body, SPY Optics, GoPuck Battery, Panther Graphics, and Enterprise.