Aurimas Bakchis Partners with Drifz for 2016 Formula Drift Season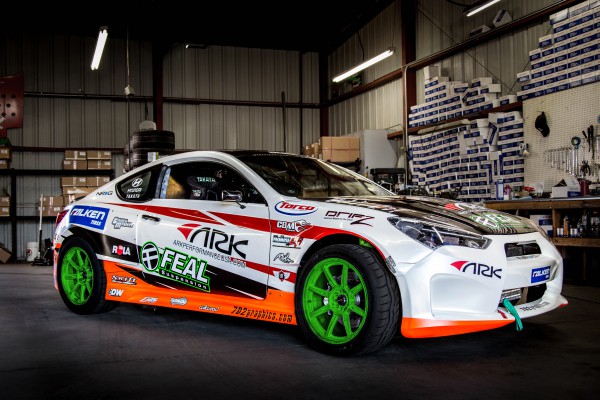 Ontario, CA – Bakchis Motorsports is excited to announce a new partnership with Drifz for the 2016 Formula Drift season. Drifz offers multiple wheel styles and sizes and Aurimas 'Odi' Bakchis will be driving the Ark Performance Feal Suspension Falken Tires Hyundai Genesis on Drifz 308B Spec-R wheels.
Drifz has been working with Bakchis to produce a custom race ready wheel that is machined from billet forged 6061 aluminum alloy. Bakchis will debut these superlight one-piece wheels at Formula Drift in Long Beach, CA on April 8-9th. He will be running 18×9" wheels on the front and 18×10" wheels on the rear of the car.
Bakchis is looking forward to showcasing the style and performance of the Drifz wheels throughout the season. He stated "I'm very impressed by the resources Drifz has to make a one-of-a-kind billet custom race wheel from concept to reality. And it's been a pleasure to work with a wheel company that is open to the specific needs of my drift car and then makes it happen."