10. "Passionate Pat" Goodin is the Underdog Everyone is Cheering For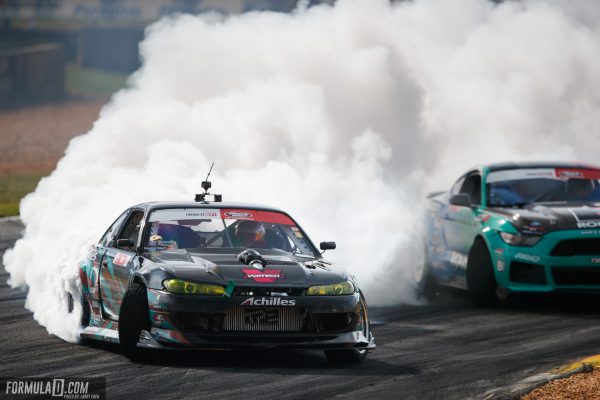 Not often do you see a successful reboot of a driver's career but Pat Goodin is proving to be the exception instead of the rule with his Drift Cave S14 240sx this season. The fans were really behind him as he defeated Justin Pawlak in Top 32 and took out his great friend Chelsea DeNofa in Top 16. His low budget program was slowly knocking down the giants of Formula Drift but lost in a tough battle with Michael Essa in the Great 8. His truthful interview after Top 32 with Laurette Nicoll said it all, "In 2016 I ran my own program and it was terrible. In 2017 that was a whole other issue and we didn't make one Top 16 and the car was always broken." He took the 2018 season off but has returned in amazing fashion and the fans seemingly cannot wait to see what drift giant he can knock off in New Jersey.
9. A Great Top 32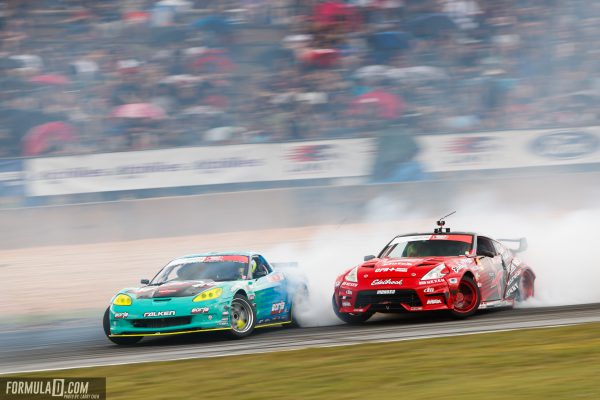 The Top 32 in Orlando didn't quite deliver the entertainment you hope for from a Top 32 competition. The Orlando round provided zero upsets based on qualifying results but Road Atlanta delivered with four upsets in the Top 32. We also saw some great battles including Pat Goodin vs. Justin Pawlak, Ken Gushi vs. Vaughn Gittin Jr., and Alex Heilbrunn vs. Michael Essa. Some guys pushed really hard including Dylan Hughes who bumped Dirk Stratton down the hill to produce a loss in his rookie debut.
8. It's Electric and Qualifies – Now What?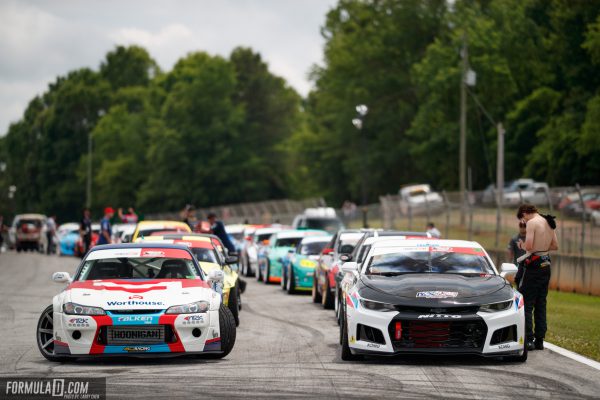 Travis Reeder officially debut the Electric Camaro at Round 3 in 31st place making it the first electric car in Formula Drift history to qualify for competition. That was the peak of great news for Travis Reeder on the weekend. His Top 32 battle versus the V8 powered Ford Mustang of Chelsea DeNofa showed that the car lacks some serious competitive abilities. Reeder crossed the finish line a good 10+ cars behind DeNofa in the chase position. The car needs some work to be competitive between now and New Jersey to really make the electric Camaro live up to its hype in the debut season.
7. Fans Remain the Real VIP with Weather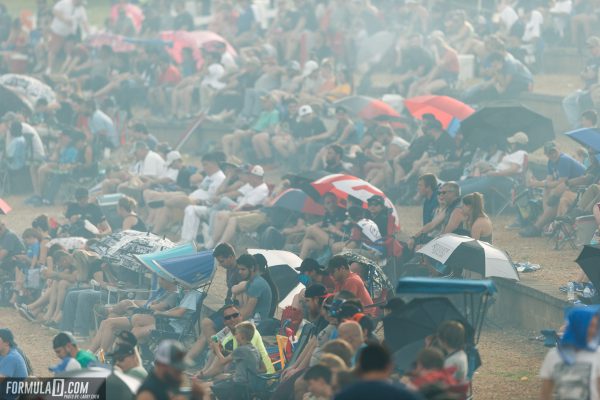 Wow, what a mess the weather was around Atlanta this weekend! In the thick of the rain in Top 16 you saw fans still sitting all around the track and unfazed by this terrible weather. Road Atlanta already historically has the best fans across the series but they really showed up through the delays and rain to cheer on these amazing battles well into the night. It was just a legendary display at the birthplace of Formula Drift.
6. Odi Bakchis vs. Forrest Wang is the New Rivalry FD Needs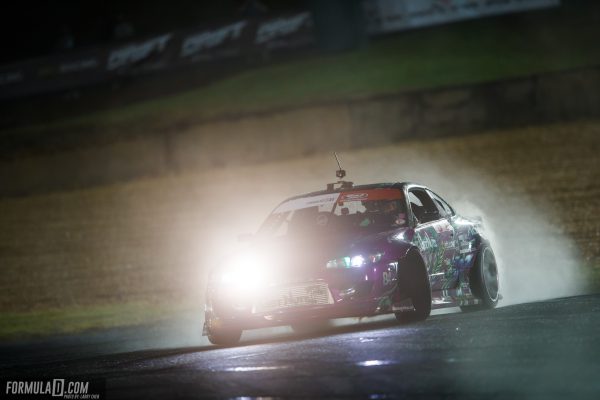 These guys have had two of the best battles in the 2019 season and I want them to run every round. Odi Bakchis has gotten the better of Forrest Wang twice now but you just know that Forrest Wang is pouring over footage looking for ways to edge above Odi Bakchis next time they see battle. Watch it again and realize how insane these two in similar S-Chassis just throw down with extremely different approaches and styles to the same competitive sport.
5. Josh Robinson Wins Pro 2 – Makes Championship Wide Open!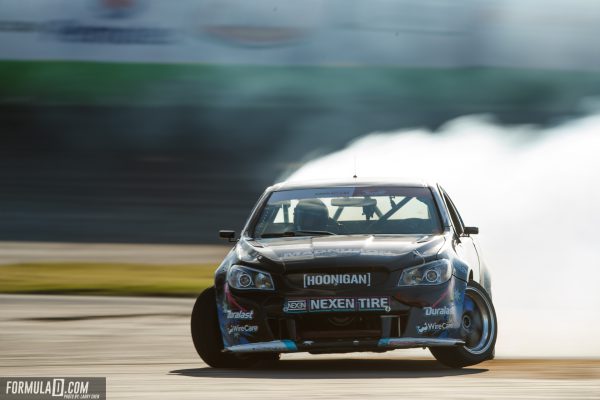 Pro 2 was really shook up with rain that really put pressure on these smaller teams to perform in constantly changing conditions. In fact, Jonathan Hurst went from standing on the podium in Orlando to failing to make Top 16 with two poor runs in qualifying at Road Atlanta. Trenton Beechum barely snuck into the main event by qualifying 16th but then lost his first battle to Kenric Meyer.
Josh Robinson in his Holden Ute was focused all night and took home a victory from the 15th qualifying position producing constant upsets through the final. His victory really pushed the championship wide open with just two rounds of competition left. Trenton Beechum only held onto first place from his qualifying position in Orlando and holds a 3-point lead over Josh Robinson and the next 8 drivers are within 45 points of his shrinking lead.
4. James Deane Back on the War Path!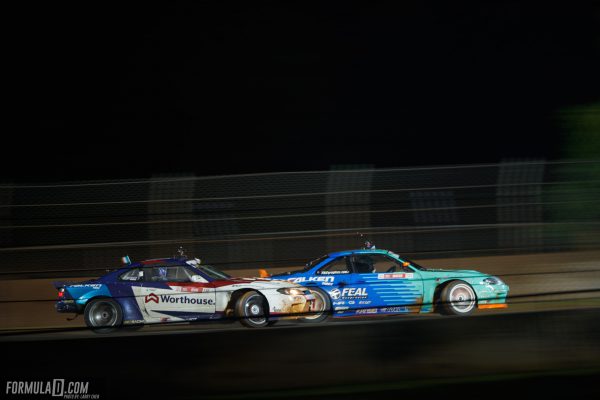 James Deane couldn't seemingly catch a break in 2019 until his tire went flat right before his final four run with Fredric Aasbo. His 2019 luck would have had the tire go flat about 15 second later in the battle but he managed to call a competition timeout and fix the tire showing a sign that his luck had changed. He went on to be defeated by Fredric Aasbo anyway but did have a very memorable battle and victory with Odi Bakchis in the Great 8 that weekend as well. He pulls himself back into the 2019 championship chase a bit sitting in 6th place and only 103 points behind.
3. Odi Bakchis Falls Just Short of All-Time Tandem Wins in a Row Record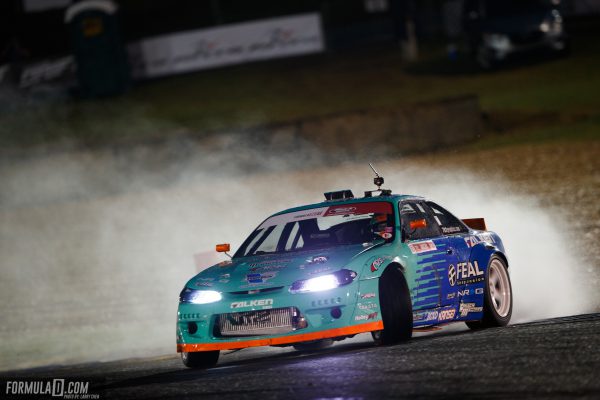 An interesting record was almost smashed by Odi Bakchis before he ran into James Deane this past weekend in Orlando. Sam Hubinette won 3 races in a row back in 2004 before losing to Chris Forsberg at Irwindale Speedway in the Great 8. Since the series was only Top 16 back then it means that Sam Hubinette won 13 tandem battles in a row before losing to Chris Forsberg. That is a record surely most people imagined would never be beaten as the competition and prep level has grown over the last 15 years ten fold. Odi Bakchis actually won 12 battles in a row for his record falling just one short of this insane feat done by Sam Hubinette. Beating James Deane would have tied him for this all time record and his battle of Fredric Aasbo gave him the chance to put himself in the history books. It wasn't meant to be but a huge hat tip to Odi Bakchis for getting closer to this record than any other driver in the past 15 seasons.
2. The Big Statement from Ryan Tuerck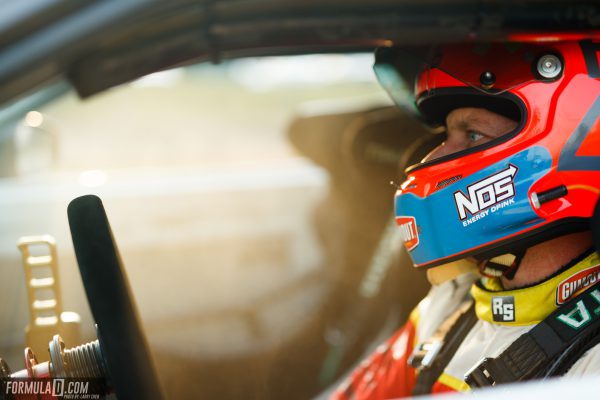 The struggles of Ryan Tuerck have been very clear since his huge crash totaled his Toyota 86 that was prepped for the Formula Drift season. The team scrambled to convert his streetcar into a new Formula Drift car in just a few weeks time. Just over a month since his terrible wreck at Long Beach the team fights all the way to a final battle with Fredric Aasbo and cannot bring home a victory. Fredric Aasbo is hands down the most winning Formula Drift driver in history so Ryan Tuerck and his team should take great pride in a second place finish and pushing Aasbo to a great final battle on the weekend.
1. Fredric Aasbo Capitalizes in the Rain with Perfect Event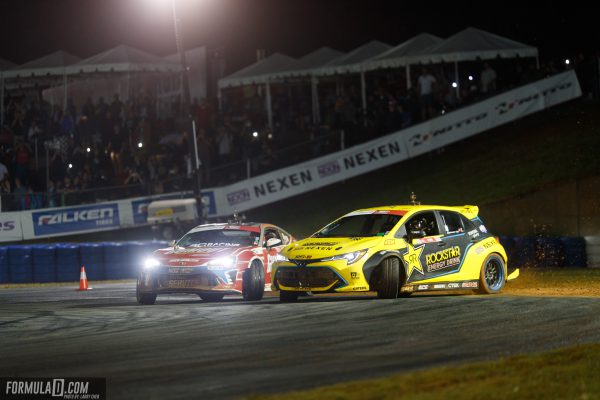 Fredric Aasbo qualifies first and then fights off all the weather changes and wins the Road Atlanta round of Formula Drift for a perfect event weekend. His experiences growing up in Norway assisted him in looking the most comfortable of all the drifters in the weekend with the changing weather conditions. Fredric Aasbo now finds himself 47 points behind Odi Bakchis in the championship chase. Fredric is extra hungry for another championship since he missed the 2018 championship by a small and mere four points.