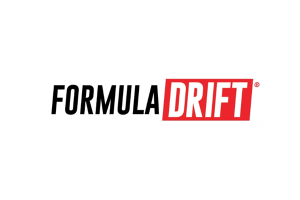 EVENT DETAILS
Date: Saturday, September 26, 2020
Location: Evergreen Speedway, Monroe, WA
Event: Formula DRIFT PRO Championship Round Two
RESULTS
Winner: Vaughn Gittin Jr (USA) ­– Monster Energy / Nitto Tire / Ford Performance Mustang RTR Spec 5-D
Second: Fredric Aasbo (Norway) – Rockstar Energy Drink / Nitto Tire GR Supra
Third: Michael Essa (USA) – FCP Euro / LiquiMoly / Achilles Tires BMW M3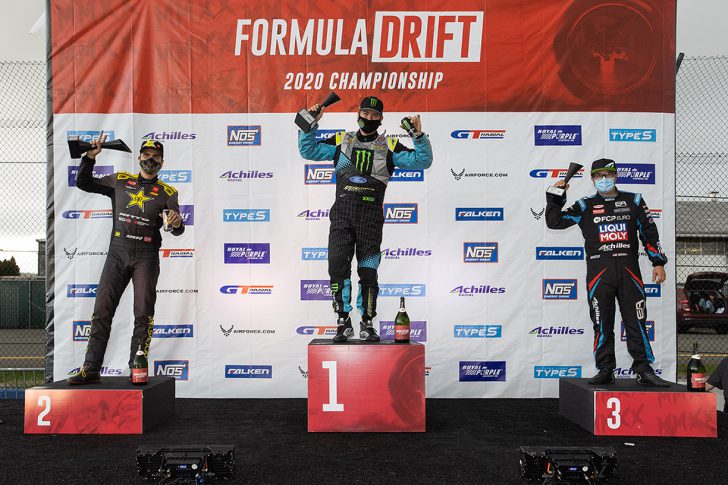 NOTES
Vaughn Gittin Jr celebrated his first win since FD Irwindale 2018 where he also beat Aasbo in the Final
Four FD Champions placed in the Final 4 – Vaughn Gittin Jr (2010), Fredric Aasbo (2015), Michael Essa (2013), Daijiro Yoshihara (2011)
Aurimas "Odi" Bakchis (Lithuania), the joint series leader prior to this weekend, collided with the wall during Saturday warm-up causing considerable damage to his Falken Tire / Feal Suspension Nissan S14. Despite bent suspension, no front bodywork and an inoperable supercharger, he reached the Top 16 but was knocked out by Vaughn Gittin Jr
The top three Championship drivers after Round Two were all knocked out of the Top 16
Track conditions varied throughout the day, from damp to wet to dry
FD SEA hosted the first-ever Formula DRIFT PRO round without live spectators in order to comply with local COVID-19 requirements
Best rookie performance was again by Adam LZ (USA) in the Enjuku Racing Nissan S15, who finished 14th
Toyota continues to lead the Auto Cup and Nitto retains the lead of the Tire Cup after three rounds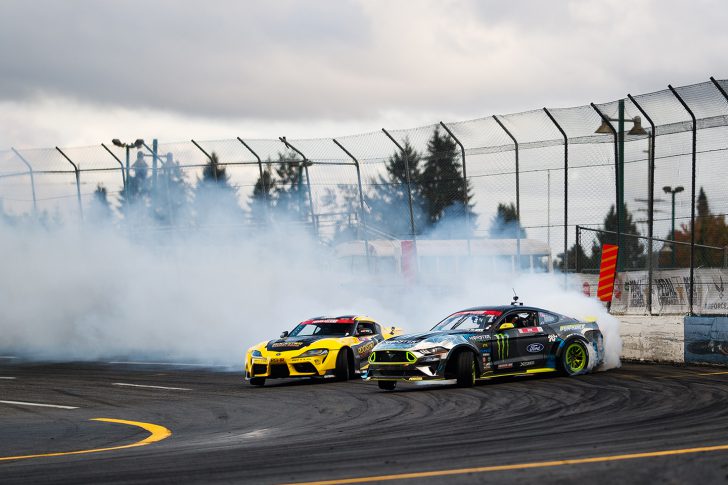 ROUND THREE TOP 16 PRO DRIVER POINTS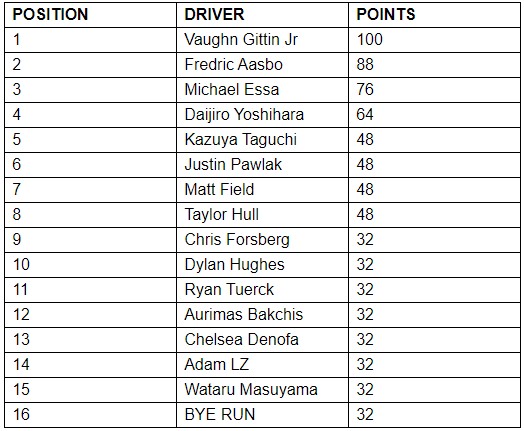 2020 PRO CHAMPIONSHIP DRIVER STANDINGS


2020 AUTO CUP STANDINGS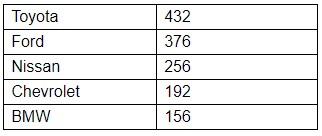 2020 TIRE CUP STANDINGS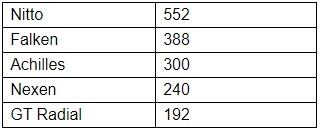 FORMULA DRIFT SEATTLE RECAP
Results from FD PRO Round Four will be available tomorrow. A full recap of PRO Rounds Three and Four as well as PRO2 Round Two from Evergreen Speedway will follow on Monday along with event images.
2020 SEASON
The 2020 Formula DRIFT PRO and Link ECU PRO2 Championships continue on October 30-November 1 at Texas Motor Speedway near Dallas, TX. Please visit formulad.com for 2020 event details, ticket purchases, driver profiles, new content and livestream information.