Written by Joey Redmond
10. DeNofa Cements His Legend as the Style King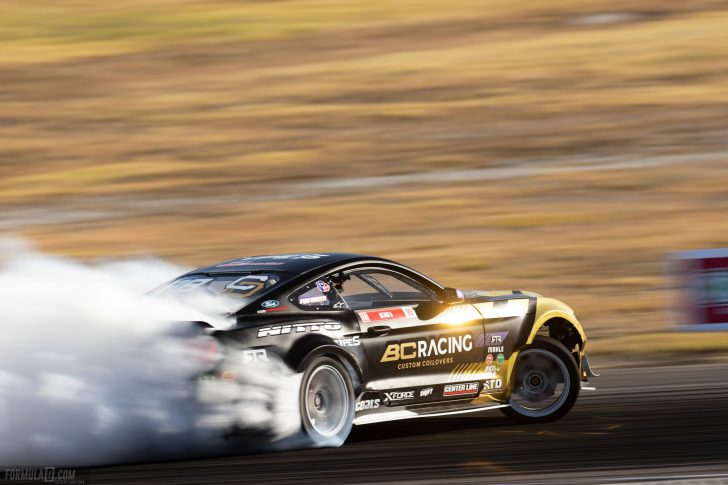 The pure madness and style that Chelsea DeNofa displays with his Ford Mustang belong in the Formula Drift history books. His wild ability to keep control of that Mustang while rotating backwards is uncanny but I think it deserves extra recognition due to the fact he maintains this insane style while being Championship competitive. His final four battle at Round 6 saw him stay in the gas attempting to save a huge over rotation with no panic and full throttle commitment if you check the in car camera from his Instagram. DeNofa is the driver the fans need with his unapologetic big angle, all gas / no brake commitment over and over again.
9. Pro 2 Powerhouse – Jonathan Hurst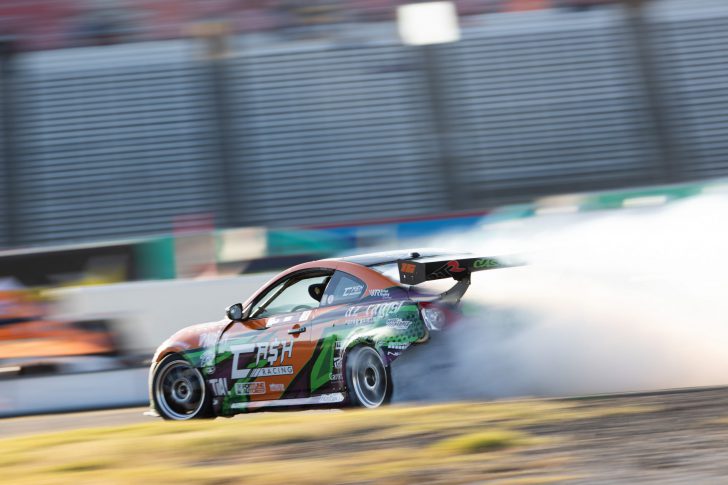 The Pro 2 Series is surprisingly close going into the last round at Irwindale Speedway later this month. Jonathan Hurst was dominate at Texas Motor Speedway with his Infiniti and this performance put him in first place with 236 points going into the final round. He is only 24 points ahead of Dmitriy Brutskiy currently with five additional guys with a chance at the 2020 Pro 2 Championship next round so tune in!
8. What Has Happened to Odi Bakchis!?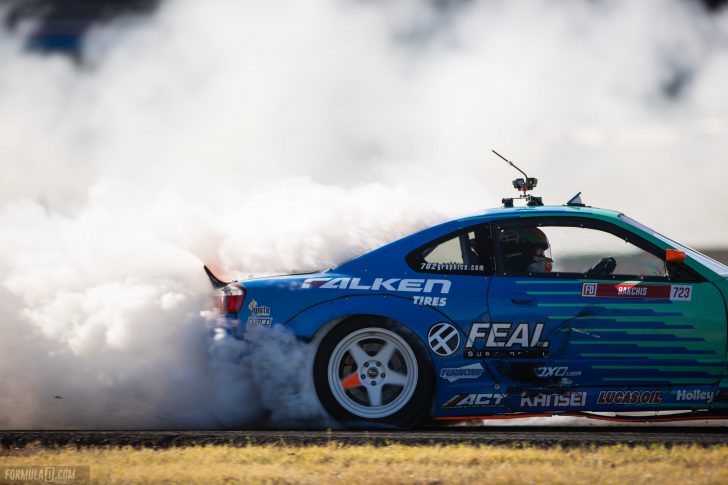 Odi Bakchis was such a title contender last season it's hard to believe that he hasn't advanced past the Top 16 since Round 2 in St. Louis. His luck didn't seem to improve this weekend by first losing to Jeff Jones with contact on Saturday and then going out to Chris Forsberg on Sunday. It's an unfortunate slump he has fallen into this season. He finds himself 136 points behind Vaughn Gittin Jr. going into Irwindale Speedway which means he isn't statistically eliminated from the championship, but he is quite a long shot to win his first ever one this month at Irwindale Speedway. Hopefully he can turn around his slump with a victory and push that positive momentum into the 2021 Formula Drift season.
7. Taylor Hull Continues to Impress and Perform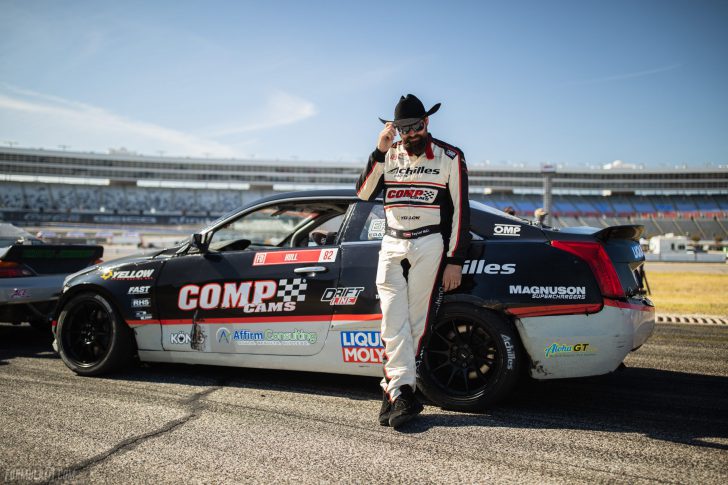 Taylor Hull has really impressed me this season with his driving, performance, and team. His good driving doesn't seem to be a flash in the pan either which is shown by his current championship points standing in 13th place with 224 points. Last season he finished 24th with 136 total points. With two rounds remaining, he has almost doubled his last season points total already. A great performance at Irwindale could bring his #3 tribute Cadillac into a Top 10 Championship points season finish!
6. Adam LZ Defeats Red Hot Tuerck and Goes Final Four!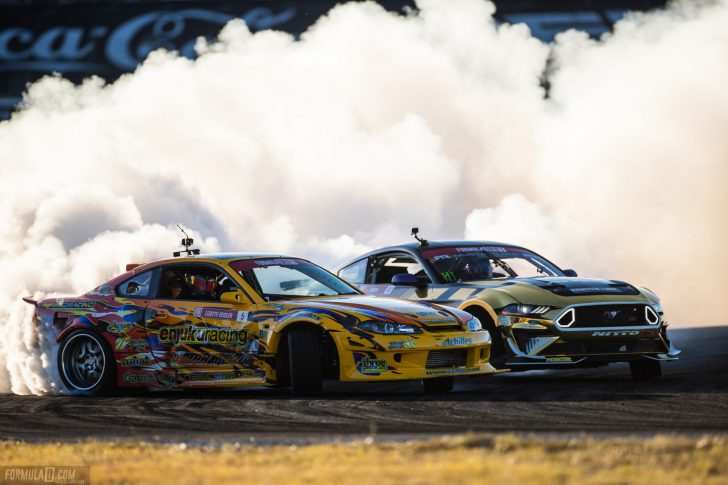 When the smoke clears on this season, Ryan Tuerck could lose the championship this year from his early event defeat to Adam LZ on Sunday! When Adam LZ switched from YouTube vlogger to Professional Drifter nobody likely saw him making such an impact on the Formula Drift Championship in his rookie season. Adam LZ has already basically locked in the Rookie of the Year for himself and is in reach of a Top 10 Championship finish with a great performance at Irwindale. His Final Four battle and 3rd place battle with Forsberg and DeNofa on Sunday were wild! Go dig into his 40+ minute vlog about the event and you can find some great POV shots of what it looks like to chase at this Texas Motor Speedway course and see what it was like going against the big boys of Formula Drift from a true POV perspective.
5. Jeff Jones is Becoming the Cult Grassroots Hero We All Need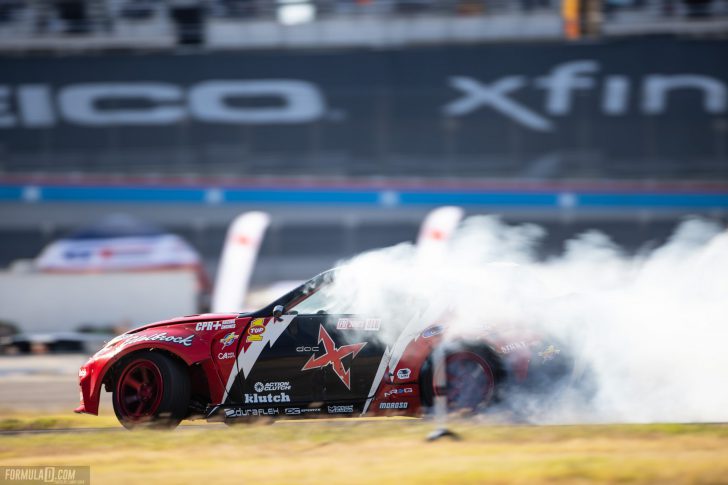 In 2020, everyone can use a good laugh or some quality entertainment that puts a smile on their face. Jeff Jones delivers it time and time again with his great interviews and hilarious social media. He even brought it big time on the track Saturday securing his first ever Final Four in Formula Drift! Of course, the next day, luck wouldn't swing his way as he was "bite by bye run" due to a broken crankshaft which was a huge bummer. The 11-year veteran of Formula Drift is just out there and having fun and his small grassroots team pushed all the way to an almost podium over the weekend in Texas and you just have to love it!
4. Chris Forsberg Becomes Third Driver in History to Have 10+ Wins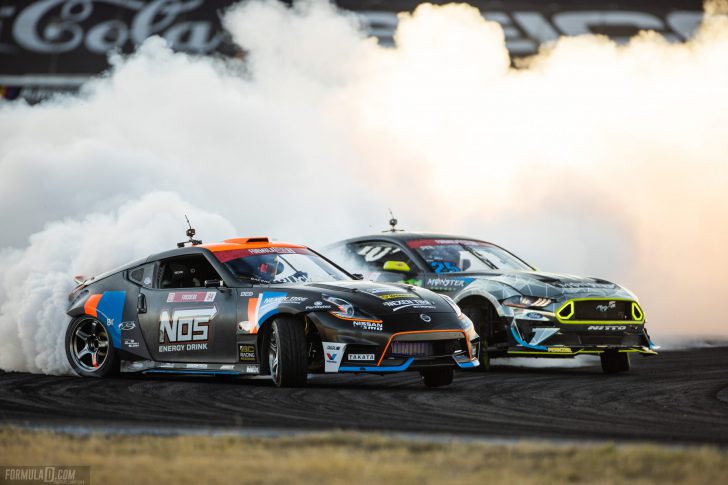 Double digit victories hold some seriously rarified air in the Formula Drift history books. Just Fredric Aasbo (14 wins) and Vaughn Gittin Jr. (12 wins) are in the history books with 10+ victories in Formula Drift. Chris Forsberg's win at Round 6 on Sunday was his 10th career victory. That does seem extremely low since Chris Forsberg has been competing since 2004 and holds three championships under his belt. Chris Forsberg has really been a podium merchant in the past where he would fall short of the victory but grind his way to the podium over and over again allowing him to always stay competitive in the Formula Drift championship picture.
3. 5 Way Championship Showdown Over Irwindale Speedway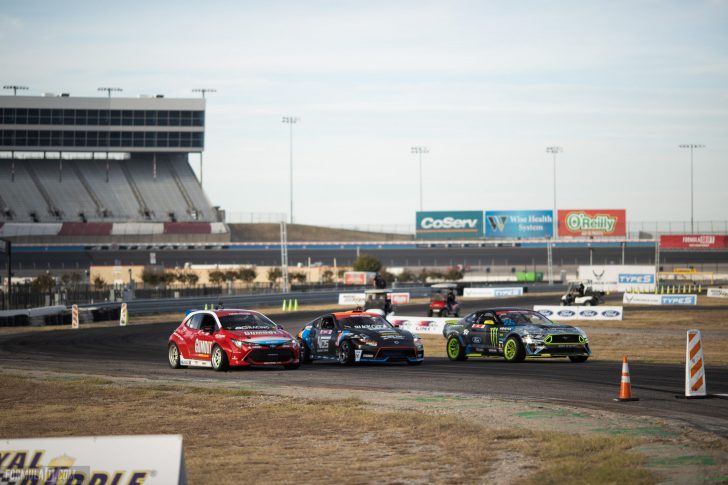 Some of the past championships at Irwindale Speedway are the most memorable experiences in American Drifting history. Later this month, a dual championship event weekend really shakes things up and allows more drivers a chance at the title. I have determined its likely a five-way dance between Vaughn Gittin Jr., Ryan Tuerck, Chris Forsberg, Cheslea DeNofa and an outside shot with Fredirc Aasbo. I really think Ryan Tueck or Chelsea DeNofa want it the most as they both lack a first ever career championship! I would keep my eyes on them while the other three championship veterans are hungry after sitting on the sidelines for three years straight as James Deane dominated the series.
2. Ryan Tuerck Wants that Championship!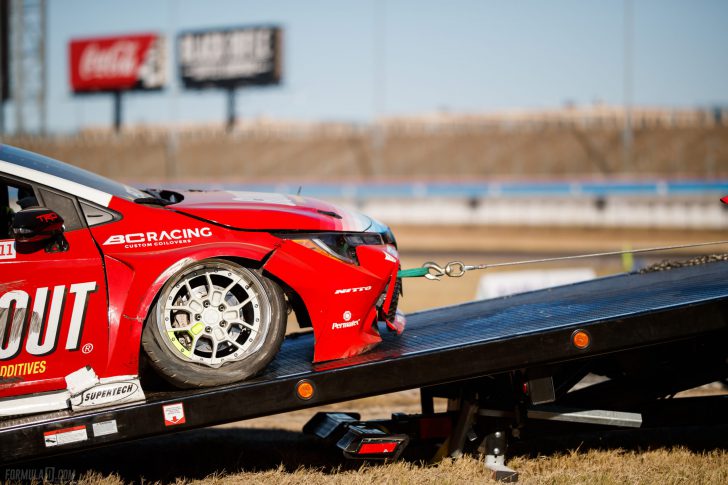 After a brutal weekend in Texas, Ryan Tuerck slipped out of the Formula Drift Championship lead going into Irwindale Speedway and finds himself just eight points back with two rounds to go. At the end of this upcoming November weekend, Tuerck and Vaughn will swap the Championship lead at every single tandem battle victory or loss. Ryan Tuerck could see his first Formula Drift championship happen over two fall Southern California nights. He has come so close before and will be determined to not fall just short again.
1. Vaughn Gittin Jr. Is Back and Looking for His Second!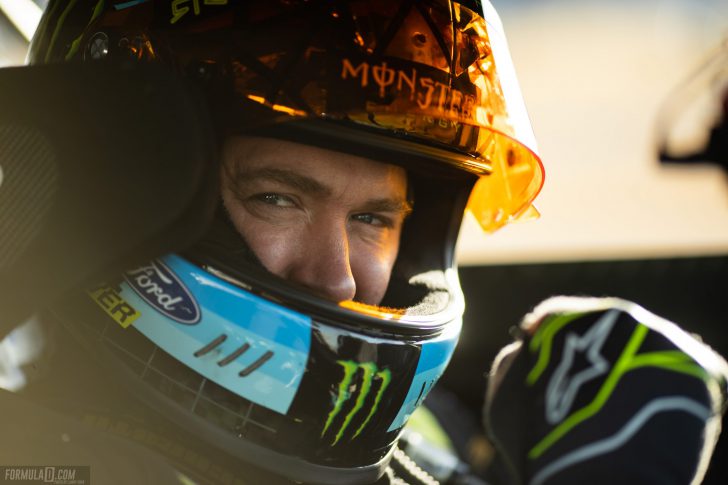 Vaughn Gittin Jr. showed his true intentions that he was coming for his second career championship after sweeping Evergreen Speedway recently. He kept on his hot streak at Texas Motor Speedway with a third and second place finish. He now holds the Formula Drift Championship lead going into Irwindale Speedway which will be two wild rounds of professional drifting. He must hold back his two Drift Alliance teammates and RTR Mustang teammate Chelsea DeNofa to bring home another championship. It's going to be a wild Irwindale Speedway weekend no matter who you are rooting for so tune in November 20-22th so you can find out who the 2020 Formula Drift champion will be.