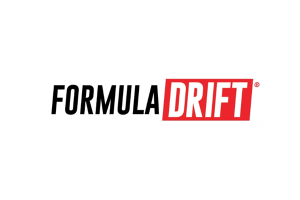 TYPE S LED lighting will be seen first at the Irwindale Title Fight final rounds on November 20-22. It will be used on the PRO category cars and around the track for an enhanced spectator experience.
Formula DRIFT – the world's leading professional drifting series – is implementing new requirements that all PRO category competition vehicles participating in the Irwindale Speedway rounds on November 20-22, 2020 will run LED under-car lighting. This will apply to all future night-time rounds going into the 2021 season. As part of the new rule, Formula DRIFT will require a minimum of 5-feet of LED lighting to be installed on both the left and right side of the car. Drivers are permitted to add more lighting if they wish. LED Lighting will be provided by TYPE S to all PRO category teams, free of charge, unless they currently have LED under-car lighting. The requirement will be added to the 2020 Formula DRIFT rule book.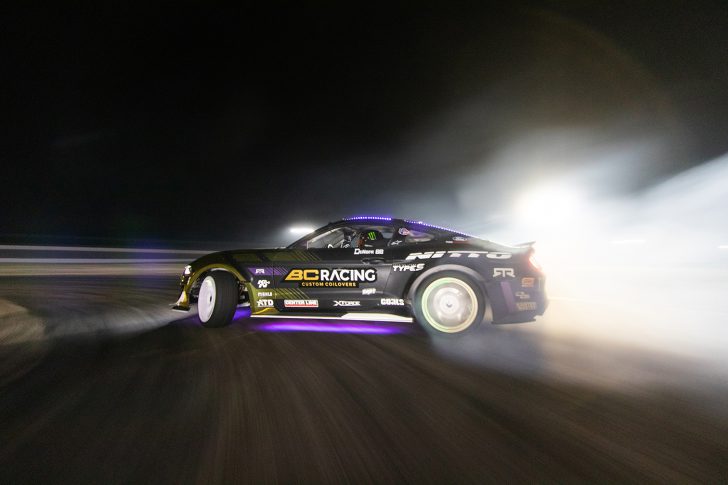 With its innovative smartphone app-controlled LED lights being used at the Irwindale Title Fight weekend, TYPE S will also be the presenting sponsor of the event. Formula DRIFT will additionally integrate TYPE S LED lighting equipment into elements of the drift course and track facilities as an added spectator experience.
Costa Mesa, CA-based TYPE S recently signed a multi-year deal with Formula DRIFT, which sees the company introduced as the Official Vehicle Lighting, Dash Cam and Jump Starter of the series. As part of its commitment to FD, TYPE S is introducing a new Pro Series exterior LED lighting kit specifically designed for the teams. It was co-developed with partners, Vaughn Gittin Jr and Chelsea DeNofa – TYPE S brand ambassadors and drivers for the sponsored RTR Motorsport team. During pre-season testing, the team installed prototype lighting kits and offered valuable feedback in terms of mounting and durability under competition use. This had a direct impact on product development and the outcome is the new Pro Series lighting equipment available directly from typesauto.com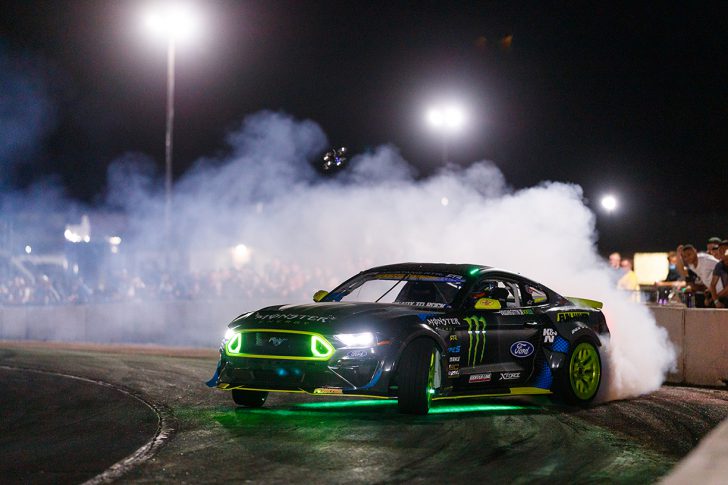 A full range of TYPE S LED lighting kits are available from AutoZone for interior and exterior use* to allow drivers to customize their vehicles. TYPE S creates a wide range of innovative products including 360-degree dash cams, portable power banks with jump starting ability, portable fridge/freezers and more. Its products are available from a number of leading outlets including AutoZone, Costco, Pep Boys, Target, and Walmart..
"Developing a lighting kit for Formula DRIFT's PRO category drivers was a welcome challenge and a natural step in the evolution of our brand," said Isaac Cruz, Product Marketing Manager at TYPE S. "At the end of the day, it's about the fans. The popularity of a recent video campaign we did with the RTR Team and AutoZone reaffirmed that drift fans want more high-quality, innovative LED lighting," he concluded.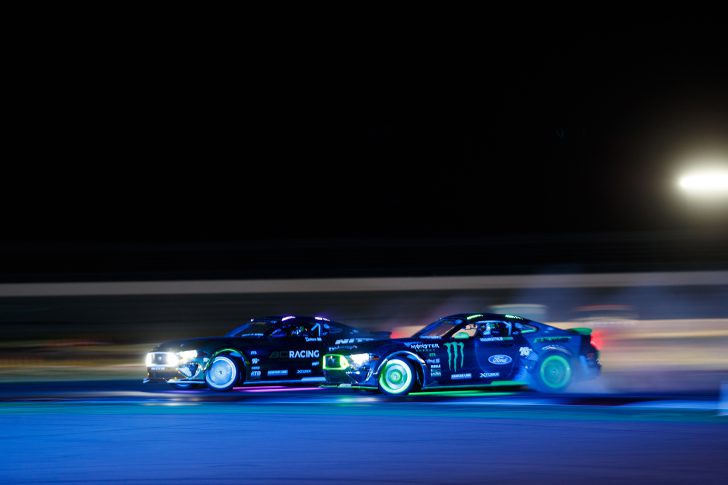 "We're really looking forward to seeing the entire PRO Championship field using TYPE S LED lighting at the Formula DRIFT Irwindale Title Fight final rounds," said Jim Liaw, President of Formula DRIFT. "Drifting at night with the Championship title on the line guarantees excitement, and we know the new lighting regulations will bring another dimension to the weekend, allowing fans to follow the action and enjoy the spectacular visual entertainment."
NEXT ROUND
The 2020 Formula DRIFT PRO and Link ECU PRO2 Championships continue on November 20-22 at Irwindale Speedway in Irwindale, CA. Please visit formulad.com for 2020 event details, driver profiles, new content and livestream information.
*where permitted by local vehicle laws