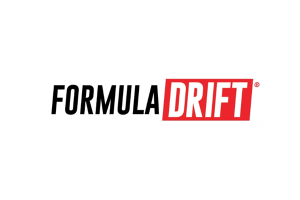 A Statement From Formula DRIFT
Formula DRIFT is announcing a further revision to its 2020 Championship schedule. This takes into consideration the on-going delays and numerous issues related to the national COVID-19 recovery.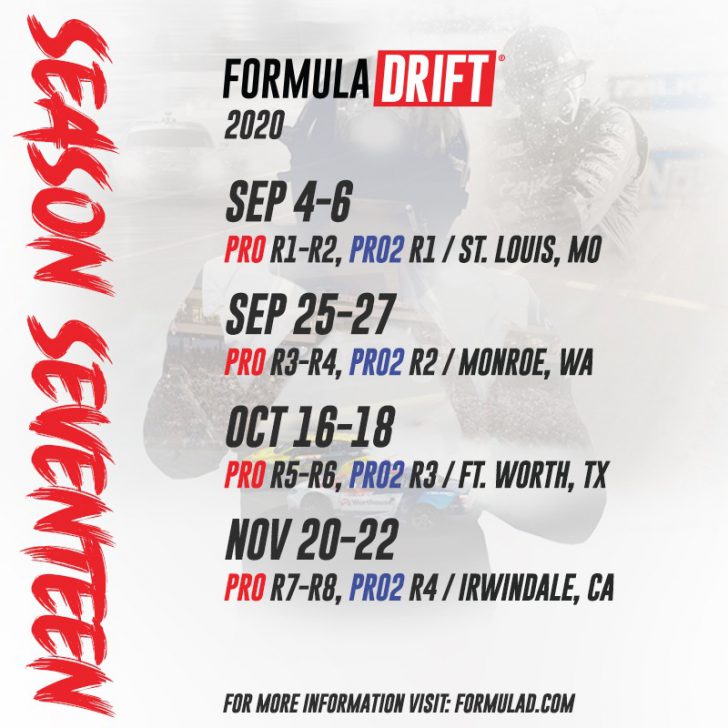 "The process of COVID-19 recovery in each event region has taken longer and is far more complicated than we, or most of our venue partners, had anticipated. The variations around the country, and sometimes a lack of clarity from local and state government officials, has made it practically impossible to guarantee Formula DRIFT will be able to provide the type of 2020 Championship schedule we had previously wanted to deliver to the fans, teams, drivers, sponsors, and media," said Jim Liaw, President of Formula DRIFT. "It is clear that the country is headed in the right direction with phased re-opening but with every region operating at a different pace, it has made our task extremely challenging.
"Because of these circumstances, we have transitioned into version two of our series planning, which is intended to allow us to deliver eight rounds of PRO competition and four rounds of PRO2 competition at four venues. These will also be available as eight and four free-to-air livestream broadcasts for the two categories. We will hold double-header events at Worldwide Technology Raceway, Evergreen Speedway, Texas Motor Speedway and Irwindale Speedway. This will include both the PRO and PRO2 Championships and will extend our events from Friday through Sunday," he continued.
"We are extremely disappointed to lose New Jersey, Atlanta and Sonoma from the schedule, but never in our wildest imagination did we foresee these conditions when we started the 2020 season, or anticipate it would continue this long. Their absence is a great loss to everybody concerned but our new schedule gives us the most realistic opportunity to complete the season. We have worked diligently with all four venues to guarantee we can run this schedule." Jim explained. "It is our intention to provide the best possible experience for everybody in attendance – fans and teams alike. We will be following all guidelines to help ensure the safety of everybody involved, including the public, our staff, the teams, all support staff and more."
"A further consideration is that many worldwide travel restrictions remain in place through June, which could adversely affect the teams who are hoping to travel from Europe, Asia and Canada to join the series," he concluded.
Formula DRIFT will begin delivering a full refund in the next 14 days to anybody who had purchased tickets for canceled rounds in Atlanta, New Jersey, Sonoma and the first Irwindale round.
FORMULA DRIFT 2020 COMPETITION SCHEDULE

2020 SEASON
The 2020 Formula DRIFT PRO and PRO2 Championships kicks off on September 4-6 at World Wide Technology Raceway. Please visit formulad.com for 2020 event details, ticket purchases, driver profiles, new content and livestream information.