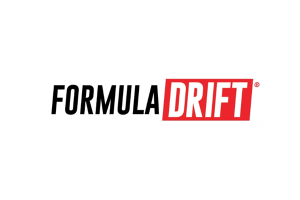 As part of its ongoing community outreach, Formula DRIFT has partnered with Acceler8 – a California-based automotive education and workforce development program.
Established and run by Law Enforcement personnel, Acceler8 reaches high school students considered "at risk" due to behavior issues, academic status, family situations, and more. It also seeks to assist "opportunity youth," which the DoE identifies as students aged 16-24 who are neither enrolled in school nor participating in the labor market. This segment accounts for an estimated 4.6 million young people in the US, or about one in nine young adults. Both groups are at risk of gang involvement and subsequent interaction with law enforcement and the court system.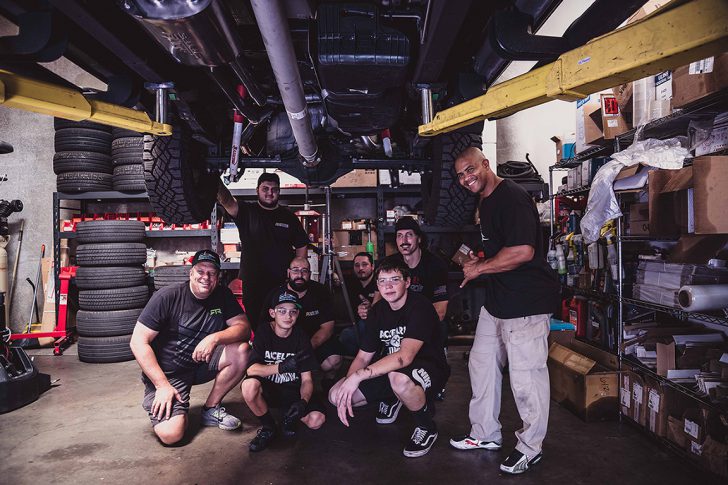 The unique Acceler8 model pairs at risk youth with volunteer law enforcement officers and automotive professionals. With all parties drawn by a common automotive passion, students receive support from stable adult role models at a formative time in their lives. They receive support to complete school, acquire skills that excite them, and prepare them for jobs in the wide automotive sector.
With Acceler8's automotive core, Formula DRIFT was the perfect partner to reach into communities around the country, particularly considering the popularity of the series with a younger automotive enthusiast audience.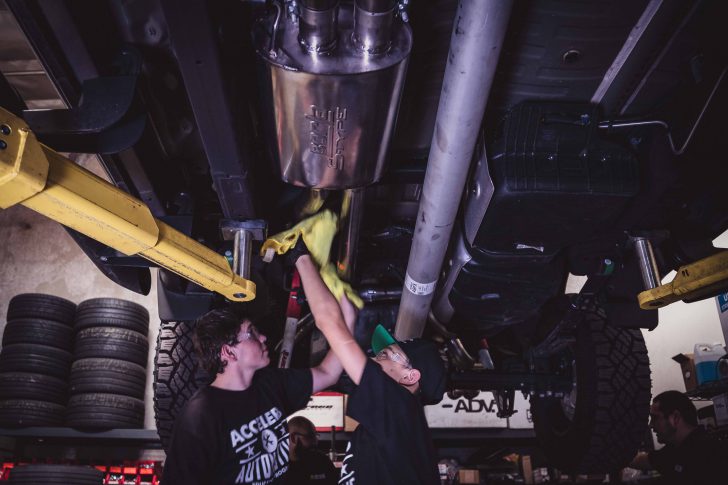 As the Education Partner for Formula DRIFT, Acceler8 will invite youth from local communities throughout the 2021 national tour. The students will recieve an up-close look at professional drift teams and the automotive industry while speaking to crews, drivers and FD personnel. They will also have the opportunity to watch their favorite drivers perform during the FD weekend.
In addition to the student tours, Acceler8 will be on-hand at each round to demonstrate its automotive educational programs to all event attendees. The goal is to highlight its activities and inspire at risk youth. The team also wants to draw attention to the lack of high school auto shop classes and illustrate how Acceler8 can make a difference with its program.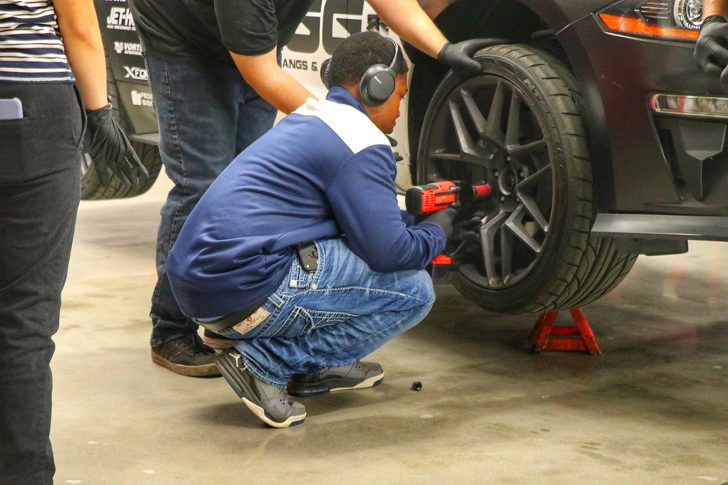 "One of the primary reasons young people become involved in crime or with gangs is a lack of positive mentorship and support at a critical time in their lives," said Sergeant Charles Woodruff, Acceler8 CEO. "Gangs can substitute for caring adults and provide a sense of belonging or protection. Acceler8 counters these negative influences by providing positive role models from law enforcement and the community in a relaxed, secure environment where students can learn about automobiles. Students build their skillset and confidence so they are empowered and capable of making better decisions. This influence can often make an exponential difference to the individual and those around them. We're extremely pleased to work with Formula DRIFT and reach as many kids as possible."
This view was echoed by Jim Liaw, President of Formula DRIFT: "Everybody at FD feels very strongly that we have a great deal to offer young people – connecting with their hobby, exploring career options, and more. We also recognize that Formula DRIFT can be the first foray into motorsports for many young people; often their first visit to a racetrack. And hopefully, by providing a positive experience, we're able to lead people down this path. We saw our goals aligned perfectly with the Acceler8 program and we're delighted to welcome them as our Education Partner."
GET INVOLVED
If you'd like to assist the Acceler8 program, there are many ways you can help. The team is always in need of additional funding through grants, company sponsorship, or individual donations. Companies can also help by providing job training or placement for student who complete the program. To discover more about how to help or donate, please visit acceler8education.org