By Joey Redmond
10.Fredric Aasbo Back on Podium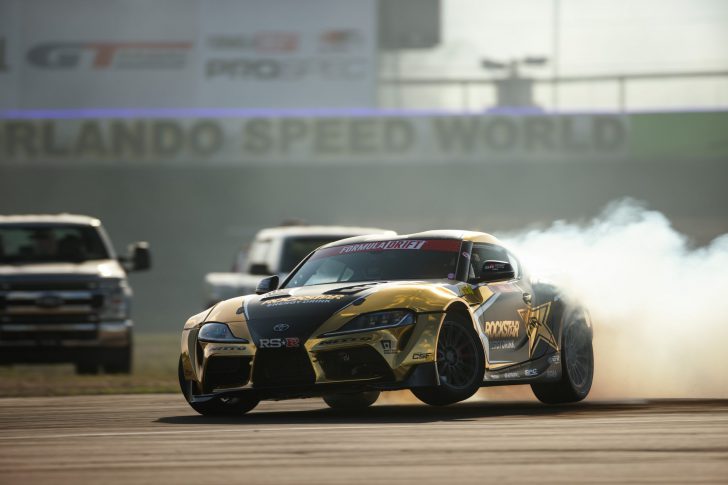 Just two weeks ago I included Fredric Aasbo in my Top 10 Things about him "falling short" in Atlanta. He confidently recovered at Orlando this past weekend by getting revenge on Jeff Jones and running his way to second place on the night. Fredric Aasbo has already won twice at this venue in the past and he showed his superior tandem skills again in Orlando. However, he was unable to knock out Chelsea DeNofa in the finals. He now finds himself sixth in the Championship but only 37 points behind Odi Bakchis.
9. Travis Reeder and his Return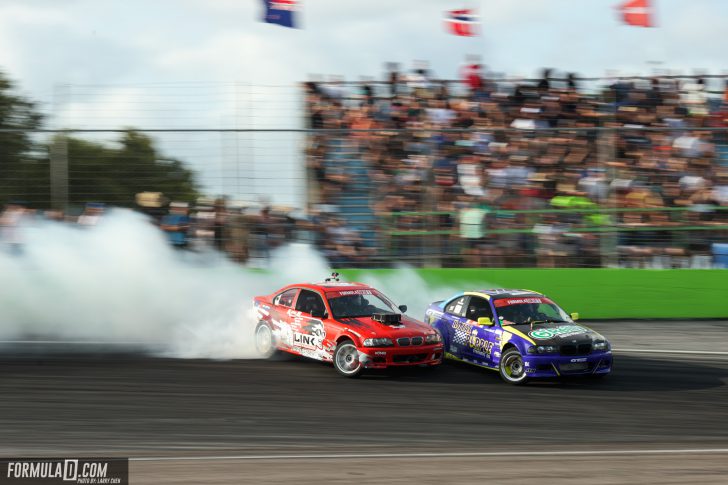 I feel like the spotlight really dimmed on Travis Reeder after he retired the Electric Camaro program. However, his driving this weekend was in the top tier of drivers in his BMW! He had a great Top 32 victory against Dylan Hughes and then got the unlucky draw of Chelsea DeNofa in Top 16 who was just unstoppable. Travis Reeder put up an alright fight in the battle and I think if he can keep up this intensity for the season, he could easily be a top 10 driver in points at the end of the season.
8. Nick Noback Wins First Ever PROSPEC Series with Perfect Event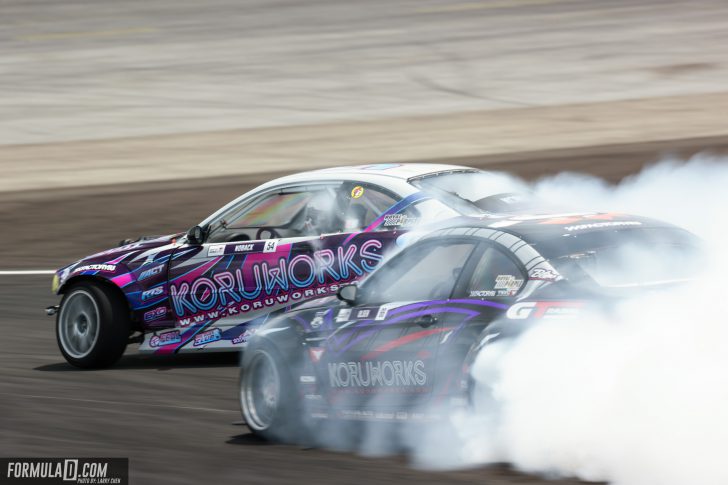 The first ever PROSPEC event is in the books and Nick Noback dominated the event in his Koruworks BMW. He managed to qualify first and finish the event in first place putting down a perfect performance. He event defeated his Koruworks BMW teammate Blake Olsen to close out the race weekend in an epic final battle. Nick is going to have a big target on his back going into the next round of PROSPEC next month at Englishtown.
7. Dean Kearney Wins Spirit of Formula Drift this weekend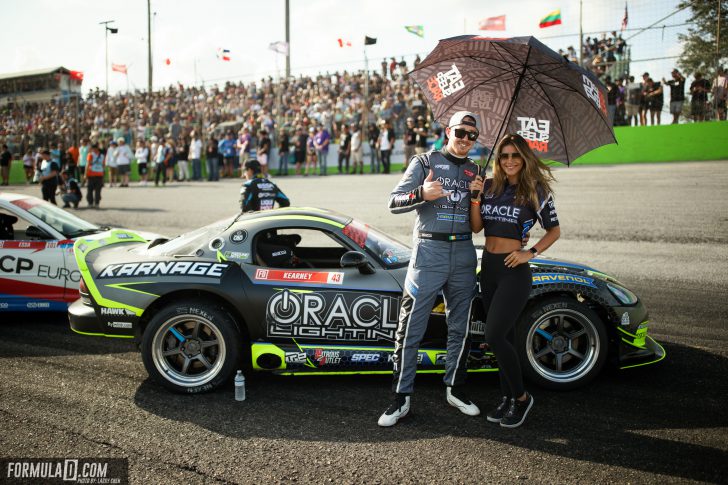 Another solid weekend performance in the Dodge Viper for Dean Kearney. He lost a rocker in his engine and they modified a loaner Chevy LS one from Matt Field to keep his Viper running over the race weekend. Then, while trying to modify it, Dean Kearney put a nail straight through is finger which you can find on his social media if you aren't squeamish. He beat Jhonnattan Castro and Ryan Tuerck with his Viper barely hanging on, he even swapped a rocker in-between battles again, and looked like he could have pushed Justin Pawlak harder if his Viper wasn't so wounded by the end of the evening in the Great 8. I always love a good story when a driver faces serious adversity and manages to fight through it so congrats Dean and better luck at Englishtown!
6. Forsberg vs. Vaughn Delivers and Forsberg Loses Podium Streak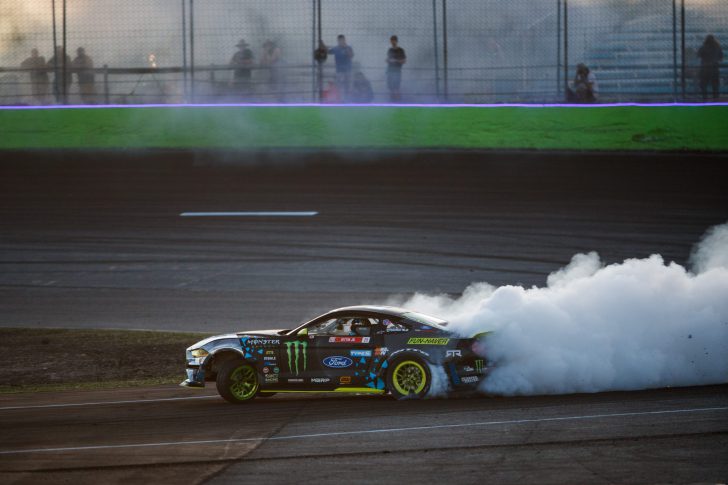 The historical battles of Chris Forsberg and Vaughn Gittin Jr. will likely be put into a Netflix movie or coffee table book in the distant future. A new chapter was minted this weekend as Vaughn Gittin Jr. was leading the tandem battle, his exhaust smacked the pavement on the transition and somehow the sparks flew back into the rear of Chris Forsberg's Nissan 370z and set the back of the car on fire. In that whole time period, Chris Forsberg initiated early before the transition and ended up losing the tandem battle between the two. Chris Forsberg had actually been on the podium at every single Orlando Speed World round in series history before falling short this weekend.
5. What is Going on with Ken Gushi and Michael Essa?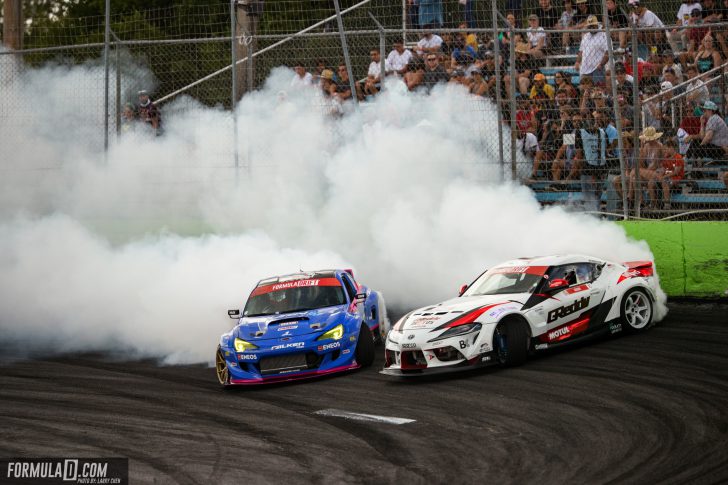 After two rounds, both drivers have exited in the Top 32 for all of their battles. Michael Essa got knocked out this weekend by young gun Alec Robbins in his Nissan 350z. Michael Essa was 2013 Formula Drift Champion, so it is shocking to see him in a BMW chassis struggling to win a tandem battle in 2021. Ken Gushi fell to the hot hand of Jeff Jones this weekend putting his Toyota Supra back in the pits early yet again. Ken Gushi is one of the most recognizable figures in Formula Drift and has been competing in the sport since 2004 and it hurts to see him struggle as well. Luckily for both, a new track with no track data is on the horizon at Englishtown and hopefully these two stars of the series can turn it around for the better!
4. Is Qualifying More Relevant than Ever?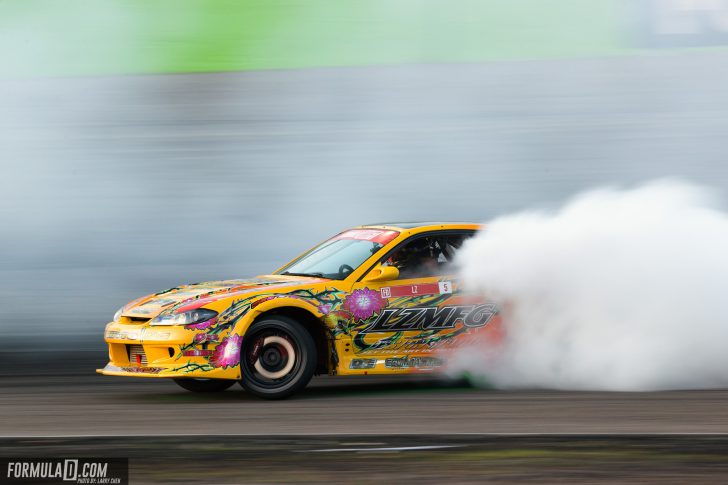 Qualifying in Formula Drift has always been an imperfect model that is required to produce the Top 32 (at older times Top 16 bracket) for the main event. Formula Drift over the years has made some tweaks and changes to the format in an attempt to help improve it since the series began. The new Knockout Qualifying seems to be a great success. The easiest way to make the case that it works happened this race weekend in Orlando. The drivers who qualified first to fourth were the last four drivers remaining in the final four at Orlando Speed World. This is something to keep an eye on as the season moves forward to see if the new qualifying format is putting the best drivers on top early on in the weekend.
3. Odi Bakchis Holds onto Championship Lead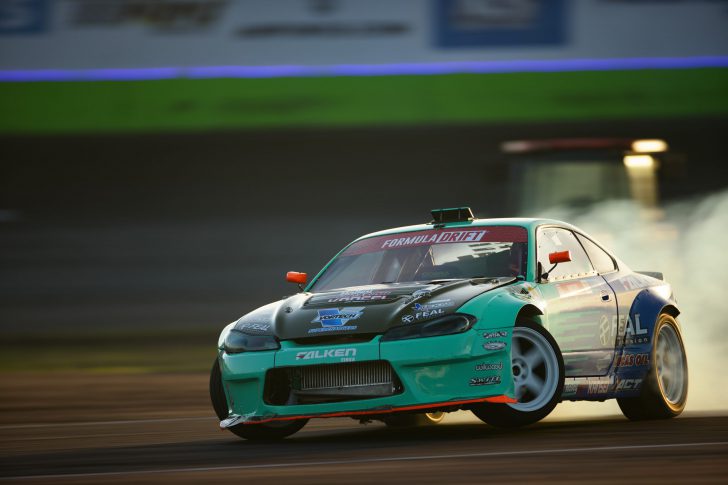 We got to witness a Frenemies Part 2 battle this weekend in Orlando and the Falken Tire boys of Odi Bakchis and Matt Field delivered another amazing tandem battle. This time, the judges found Odi Bakchis on top of the Frenemies clash which allowed him to keep Matt Field in second place by 22 points in the Formula Drift Championship standings. He was unable to stretch that gap as he lost in the final four to Chelsea DeNofa and just missed the podium spot due to his fourth-place qualifying spot.
2. Justin Pawlak Cements his Legend Status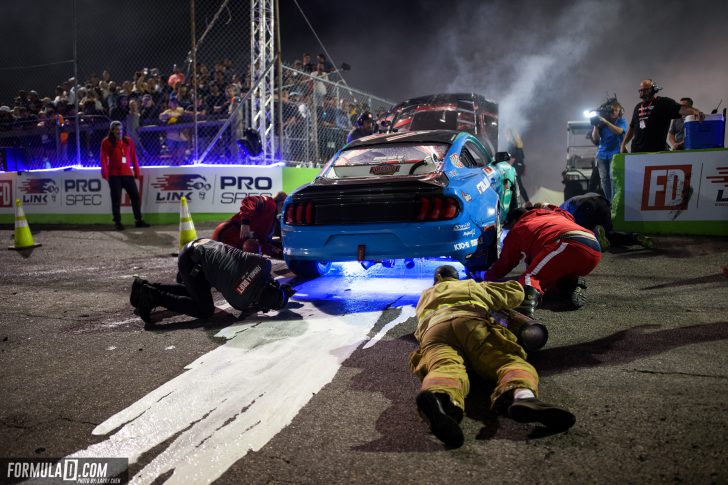 Justin Pawlak has always been one of the drivers in this sport who has never been scared to do a "full send" and his final four battle versus Fredirc Aasbo was just that. His Mustang engine let go on the start line and he hammered down and stayed full throttle to complete the lap. Justin mentioned he has been working on a new motor program this season and until the motor let go in this battle it looked to be a great setup in helping him perform better on track. He did say in his interview post incident, that he knew the motor let go but it still had power so why not? I have to admire the commitment, but it would have been nicer if the commitment didn't result in 10 quarts of oil spread across the oval. Props to the Formula Drift staff and track crew for cleaning up the track and keeping Justin Palwak safe after he pulled up to track exit. The final was quite delayed, but the spill didn't impact the finals other than a time delay.
1. DeNofa Does the Perfect Weekend!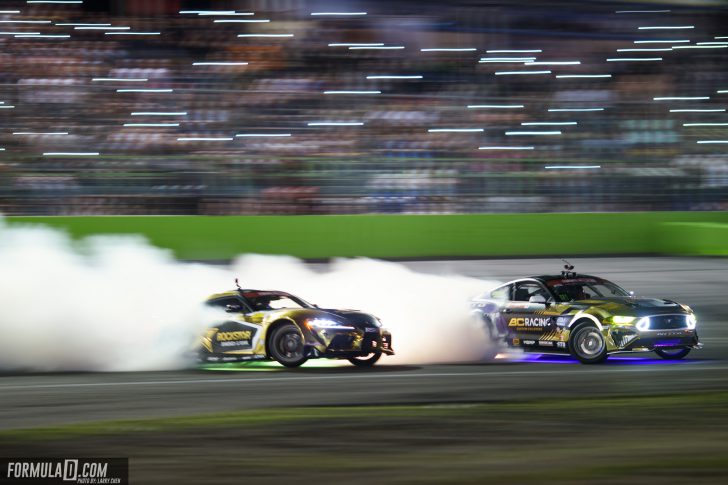 Chelsea DeNofa never looked like he would lose this event all weekend. His dominate chase runs were unmatched by the whole grid all weekend long at Orlando Speed World! That really helped him knock off drivers one by one on his way to the finals where he defeated Fredric Aasbo, all while smashing his door in with his tire from being so close in tandem chase. This is one of the first times we have seen his master class Championship caliber driving on display from the beginning of an event through the end of a race weekend. If this can be maintained, Odi Bakchis and company better be really worried.