With a number of leading automotive courses available to students including High Performance Motorsports Technology and Motorsports Marketing, the University of Northwestern Ohio has become the 2022 Official Educational Partner of Formula DRIFT.
The University is known worldwide as a leader in Automotive, Diesel, and High Performance Motorsports Technology education. It is a key component of the College of Applied Technologies; one of the five colleges on the university campus. Furthermore, UNOH currently lists six co-ed motorsports teams among its student programs, allowing passionate enthusiasts to learn and work together.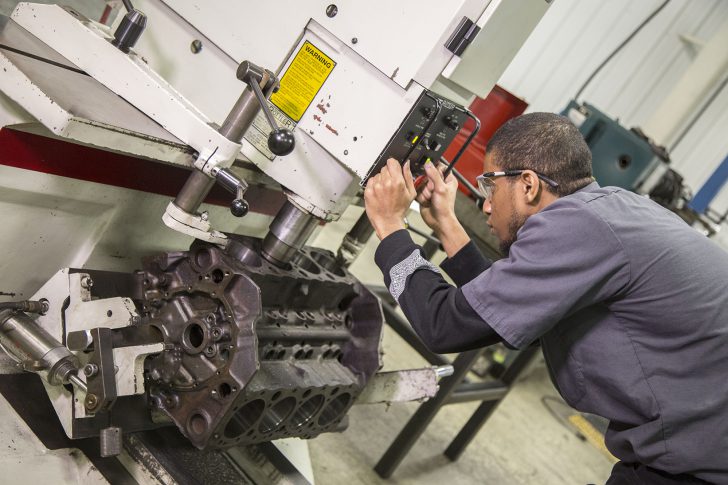 Founded in 1920, UNOH is an entrepreneurial, not-for-profit university located in Lima, OH. The co-ed campus is situated on 200 acres and currently has nearly 3500 students enrolled from 49 states and 35 countries. UNOH awards Master's, Bachelor, Associate, and Diploma programs to more than 1000 students each year at graduation. It also offers a variety of athletics including men's and women's basketball, tennis, golf, bowling, and soccer, women's volleyball, men's baseball, women's softball, as well as its motorsports teams.
Embarking on an initial one-year partnership, UNOH will be supporting Tech Talk content throughout each FD weekend, giving drift fans a deeper insight into the sport they love. The content will be shared via the extremely popular Formula DRIFT livestream, which is available free of charge to fans around the world.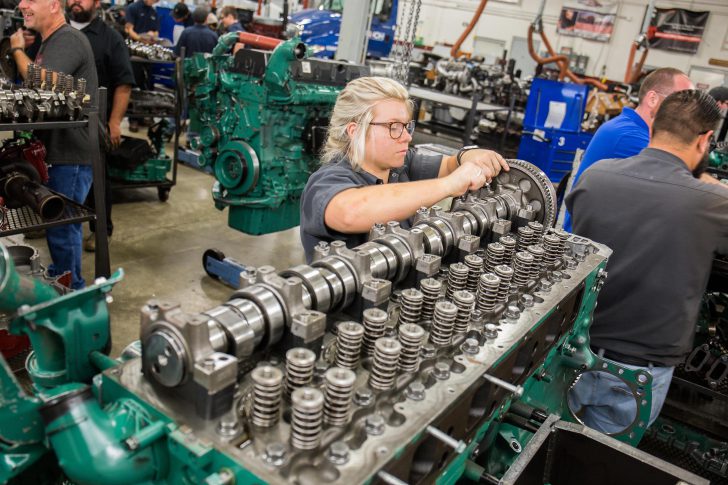 "For many years, the University of Northwestern Ohio has been involved with a multitude of motorsports series, which helped expand awareness of the world class educational options available at UNOH in the High Performance field," said UNOH President, Dr Jeffrey A Jarvis. "Being able to partner with Formula DRIFT as their Official Educational Partner will allow an even broader audience of likeminded individuals to discover the professional careers waiting for them with a degree from UNOH. Students are showing a growing interest in the drifting world, and this partnership is the fruition of that increased appreciation for all types of motorsports."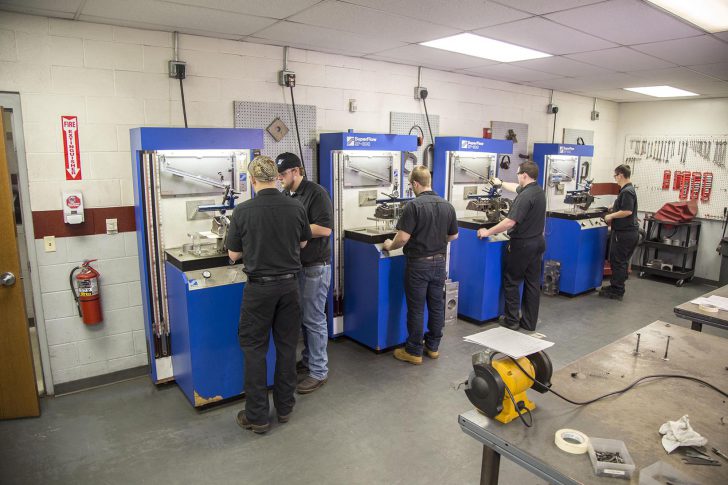 Drift has already become a focus for UNOH students, with Rome Charpentier making a memorable visit to the campus last year and providing an exciting window into the sport. Two UNOH students joined Charpentier's crew during their free time and made a big impression. In fact, they flew out to the Orlando round to work with his team. "They've not even graduated yet but are extremely knowledgeable," Rome said. "In fact, they're probably better than half the people I've worked with on other teams!"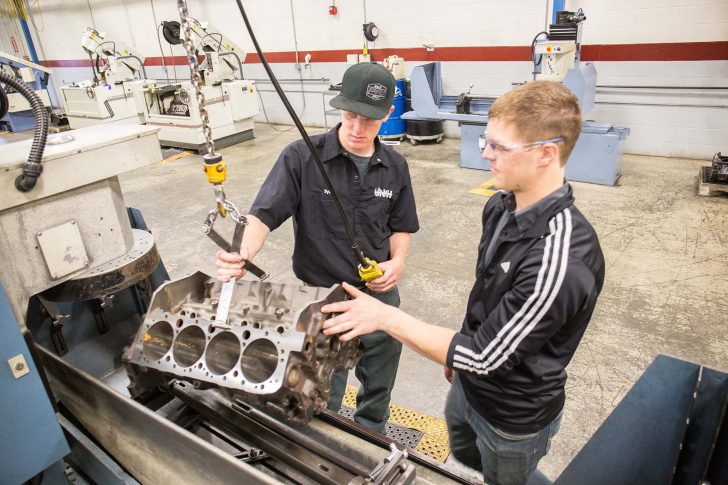 UNOH was delighted to welcome Rome to the campus and provided an in-depth tour of the automotive High Performance Motorsports workshops and classrooms. Drift is now established as another opportunity for students to explore during and after their enrollment. The University offers many extracurricular activities and clubs for students to take part in, including Autocross and Drift. The campus features a dragstrip-style launch pad, off-road hill and a skid pad where students can gain valuable experience in a controlled environment while pursuing their passion.
"We're very happy to welcome University of Northwestern Ohio to the Formula DRIFT family," said Ryan Sage, Formula DRIFT President. "We're constantly being asked how fans can become part of the sport and now we can share this incredible program with them to pursue their dream."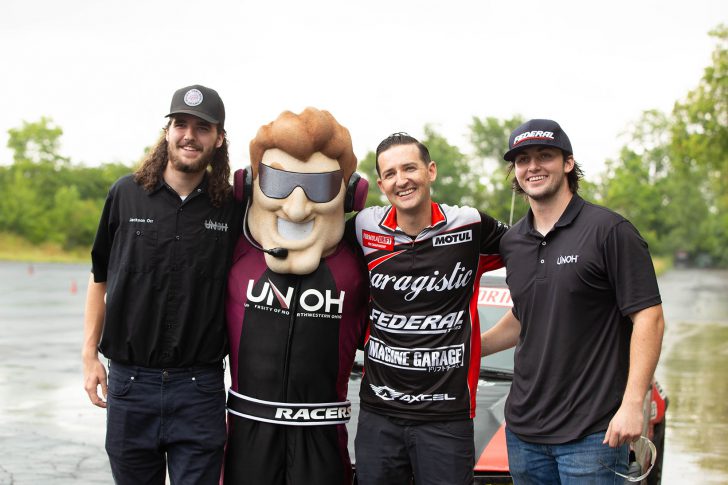 The UNOH Tech Talks will be available on the Formula DRIFT livestream for the remainder of the FD PRO and PROSPEC seasons. The free-to-view livestream is available via formulad.com, it's Facebook page (facebook.com/formuladrift) and YouTube channel (youtube.com/Formuladrift).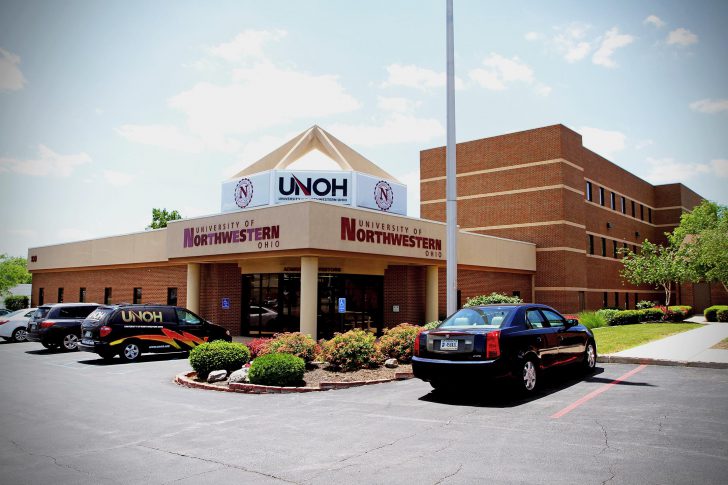 Students interested in courses available from University of Northwestern Ohio can visit unoh.edu for information.
NEXT ROUND
Orlando Speed World will host the Formula DRIFT PRO Championship Round 3: Type S Scorched presented by AutoZone on May 19-21 as well as the opening round of the Formula DRIFT Link ECU PROSPEC Championship. Please visit formulad.com for the competition schedule, ticket information, driver profiles, special content, and the event livestream