Pit+Paddock's multi-faceted agency approach has earned us privileged industry access and opportunities to curate memorable experiences for legacy brands, manufacturers, and enthusiasts.
Formula DRIFT sought out Pit+Paddock as an event partner to celebrate its 20th anniversary with our Ride with Dai and Performance Car Invitational programs.
The joint effort marks two successful years as a complimentary pairing and will set the stage for more opportunities across the map in the future.

Horsham, PA (August 2, 2023) – Automotive marketing agency and media outlet, Pit+Paddock, has announced it will be returning as an event partner with Formula DRIFT to close out the 2023 season with its Performance Car Invitational and Ride with Dai activations.
SEATTLE
"We are constantly striving to find new and exciting ways to celebrate aftermarket and performance car culture. Last year, we collaborated with Formula DRIFT to host our first-ever curated car show exhibiting inspirational and street-tuned cars built by fellow enthusiasts. We're extremely grateful to come back for FD's 20th anniversary and show thousands of Pacific Northwest drift fans a different side of the community," said Sam Du, Special Projects & Events Manager, Pit+Paddock.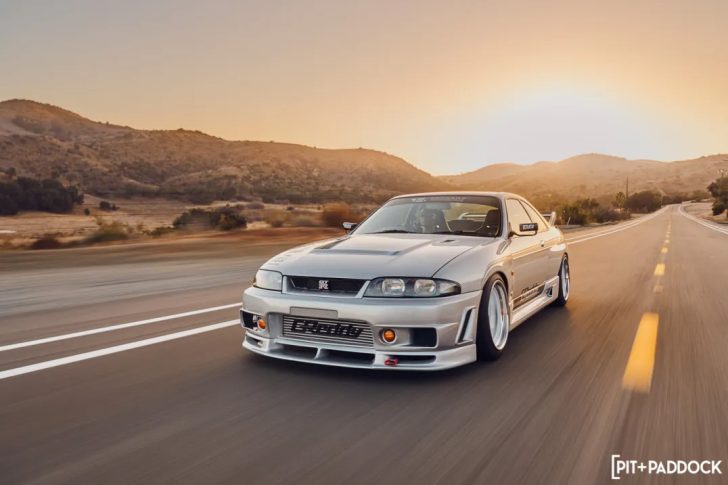 On Saturday, August 12th from 10:00 AM to 4:00 PM, Pit+Paddock's Performance Car Invitational presented by 
Radium Engineering
 will take place at Evergreen Speedway with Formula DRIFT. In addition to a display of the Seattle region's best project cars, the Performance Car Invitational will feature 
Dai Yoshihara's
 750hp 
R33 Skyline GT-R
 SEMA build and the Anti Social Social Club Ferrari F40.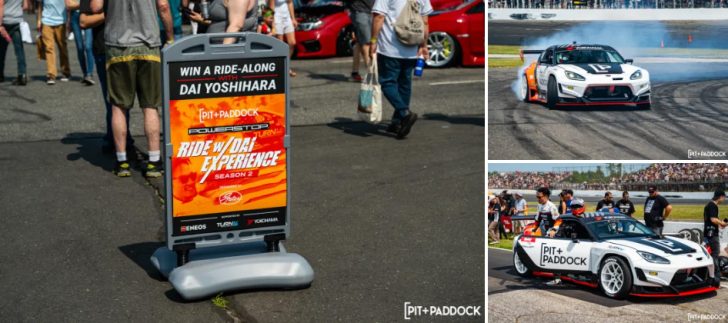 UTAH
The Formula DRIFT series enters its second year at Utah Motorsports Campus from September 14 to September 16. Pit+Paddock and title partner PowerStop will be hosting its Ride with Dai ride-along program for the first time in Utah. A select number of eligible riders will have an opportunity to sit passenger with Dai Yoshihara as he slides the corners of UMC in his 1,000hp Subaru BRZ.
"We created the Ride with Dai program to share with the community what it's actually like to experience the forces and speed inside a professional drift car. Dai is the 2011 champion and his BRZ competed in Formula DRIFT against the best drivers in the world. There's no ride-along experience that goes as intense as Ride with Dai, and we can't wait to give the fans of Utah something to talk about for years to come," explains Sam Du.

IRWINDALE
Wrapping up an unforgettable 20th anniversary season, Pit+Paddock will be hosting both pop-ups at Formula DRIFT Irwindale on October 13-14, with its Performance Car Invitational presented by Vibrant Engineering, and Ride with Dai hosted with title partner PowerStop and presenting partner Radium Engineering. 
Information on how to enter to win a ride-along with Dai Yoshihara in Utah and Irwindale will be revealed on Pit+Paddock's Instagram @pitandpaddock. 
For Performance Car Invitational applications, e-mail [email protected]. 
To purchase spectator tickets to Formula DRIFT, visit www.formulad.com.