(Wrightwood, CA) – Feal Suspension Race Team, owned and operated by Pro driver Aurimas "Odi" Bakchis, announced that Norwegian driver Simen Olsen will join the team for the 2023 Formula Drift Pro Championship season. Olsen will pilot a newly built Nissan 240SX S14 chassis that Bakchis is building with several Silvia components, dubbing this new car as the "Feal Suspension S14.9."
With more than twelve years of experience in the Formula Drift series, Bakchis has decided to expand Feal Suspension's race involvement. Now, in addition to providing coilovers for many drivers in the series, Feal Suspension Race Team will fleet two cars in the Pro series (driven by Bakchis and Olsen) and one in the ProSpec series (driven by Ben Hobson).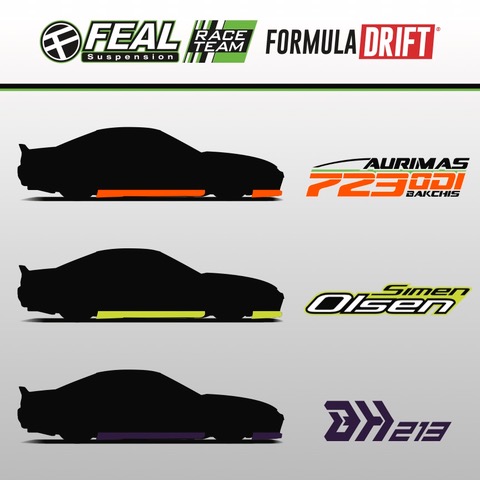 Bakchis brings his experience as a seasoned championship contender, expertise as a suspension engineer, and professional perspective as Feal Suspension's founder to his team ownership position. This variety of roles has allowed Bakchis to empathize with and understand the various needs of drivers, sponsors, and crew members, and he is eager to bring this comprehensive perspective to the growing team.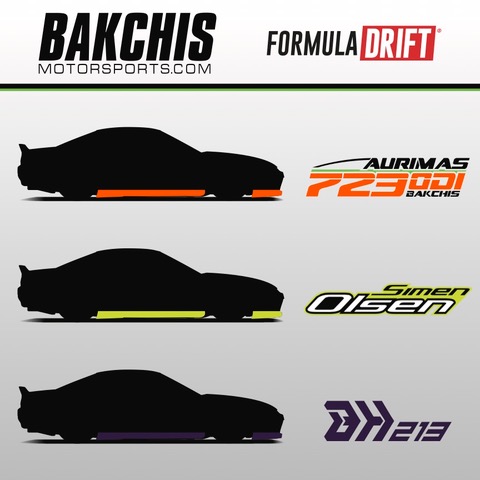 Regarding Simen's addition to the team, Bakchis stated, "I am excited to bring diversity to our team with Simen and to have a European driver who adds unique driving experiences to our team. He comes from a completely different chassis and I am looking forward to hearing his input as he adjusts to the new car. His experience with GT Radial will also be a great fit for our team as we step into a new tire."
Olsen stepped into Formula Drift in 2021 and finished 15th overall in his rookie season. Olsen then carried momentum in the later half of the 2022 season, with his highest event finish of 4th place in Grantsville, Utah.
The 2023 Formula Drift Pro season kicks off in Long Beach, California on April 7-8.