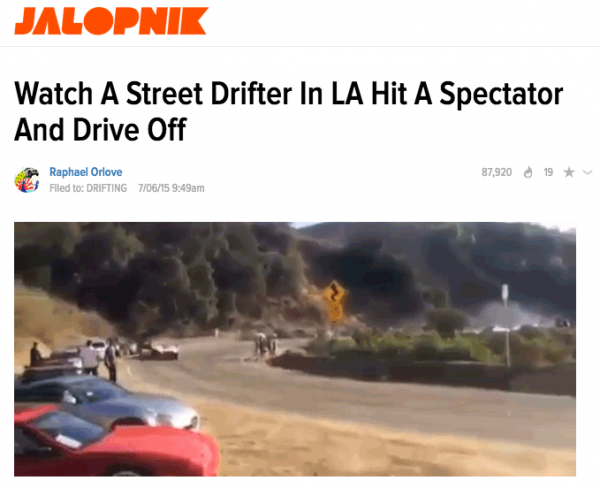 In response to recent events [Watch A Street Drifter In LA Hit A Spectator And Drive Off], Formula DRIFT has issued this statement.
Formula DRIFT does not support or encourage the use of public streets for illegal street drifting or any form of illegal street racing.  These activities not only harm the drivers and the spectators but also damages the Sport's standing.
Please keep the streets safe and drift in a controlled environment.  There are many alternatives to street drifting such as those provided by many of our ProAm affiliates (Lone Star Drift, Streetwise Drift, Just Drift, US Drift, Southwest Drift/Vegas Drift, Golden Gate Drift, Evergreen Drift and Midwest Drift Union).
For those in Southern California, Formula DRIFT holds monthly Thursday Night Drift events at the Irwindale Event Center, which provides a safe environment and instruction from some of the top drifters in the nation.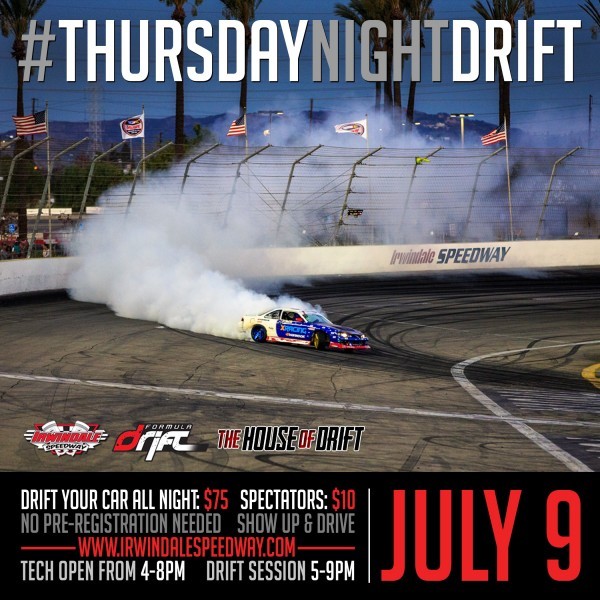 For more information visit: www.formulad.com