For the past 3 Formula DRIFT events, Falken Tire has chosen 1 lucky winner per event to receive a custom Fender guitar designed by Falken.
Round 1: Streets of Long Beach winner, James Warner received his Daijiro Yoshihara edition guitar.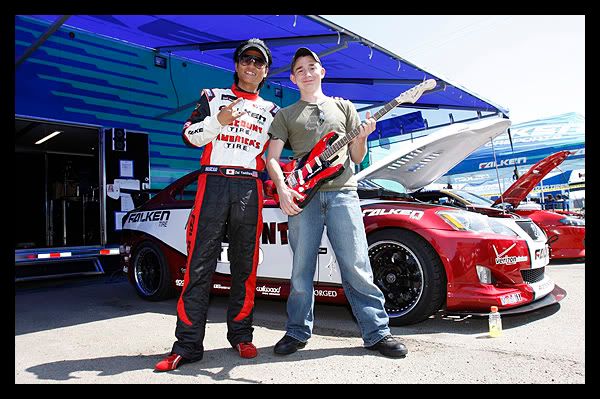 Round 2: Proving Ground's winner, Bryan Cordova, won the Darren McNamara guitar.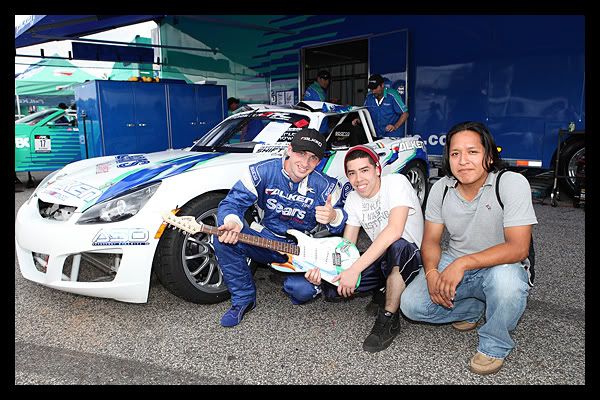 Round 3: The Gauntlet's winner, Jorge Suaso Sr. won the Vaughn Gittin Jr. edition guitar.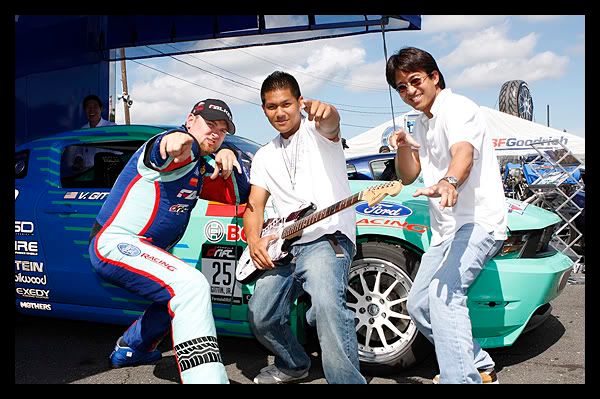 To enter for your chance to win a custom Falken Tire guitar visit the Falken Tire pits during the Formula DRIFT event and fill-out the entry form. The winner will be selected before the conclusion of the drift weekend and announced live during the event.
Here is a line-up of the next events and the custom design.
ROUND 4: Las Vegas, NV – July 10-11 – Guitar Designed by Falken Models
ROUND 5: Monroe, WA – August 7-8 – Guitar Designed by Tyler McQuarrie
ROUND 6: Sonoma, CA – September 12 – Guitar Designed by Calvin Wan
ROUND 7: Irwindale, CA – October 16-17 – Guitar Designed by Team Falken Tire