Press Release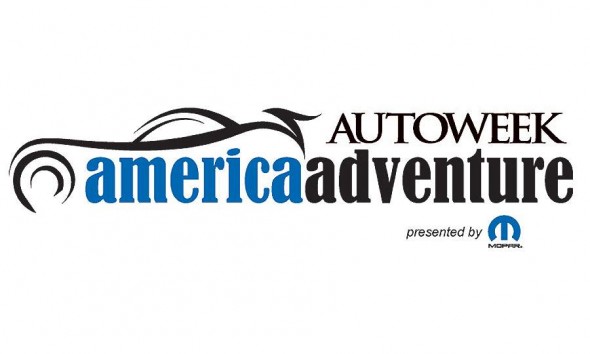 October 19th 2011, Howell, New Jersey.
For Immediate Release
Eric O'Sullivan to embark on Autoweek American Adventure.
On October 26th Gardella Racing driver, Eric O'Sullivan, will cross the starting line of the 2012 Autoweek American Adventure in Seattle. The Autoweek American Adventure is a 6 day treasure hunt and race-track based rally starting in Seattle, Washinton and finishing at a live press conference during the SEMA Convention, Las Vegas.
Competing alongside team mate Steve Vander Griend of ICM, Inc., the team will spend 6 days traveling throughout diverse American countryside following clues, accepting track based challenges and completing missions.
Competing for daily prize keys, at the SEMA finish line each key holder will be invited on stage and given the chance to start the grand prize, a 2011 MOPAR Dodge Charger.
Speaking about the event, Eric O'Sullivan was looking forward to making his way to Seattle and embarking on the adventure. "Everything about this whole event sounds fantastic" explained O'Sullivan. "It's going to be a lot of fun navigating our way through 6 days of clues and countryside, and the track based challenges will really mix things up. I'm looking forward to the fun and relaxed atmosphere of the event, but make no mistake, Steve & I will be pushing for those daily keys so that we are the ones driving out of the SEMA convention behind the wheel of the MOPAR Charger!"
Steve Vander Griend from ICM, who will be driving with Eric, has spent the last few years collecting data from various sources that center on ethanol as a fuel.  Recently, ICM conducted   testing at a facility in Detroit that also gained support of two OEM's in which ethanol was simply added. When asked about the AutoWeek American Adventure Rally, Steve said "I am looking forward to the challenge and thrill of this rally.   This will be a great opportunity to not only promote and educate about ethanol but to learn more about a group of auto enthusiasts that appreciate vehicle and fuel performance on the road."
The car chosen for this event is a 2006 Dodge Daytona Charger, a vehicle which was the first of several vehicles Flex Fuel US certified with the EPA for being a FFV. This car not only handles very well, it performs even better when ethanol is in the tank.
Progress of the Autoweek American Adventure can be followed online via http://www.theamericaadventure.com/ or by following Eric O'Sullivan on Twitter @ericosullivan.