[youtube]http://www.youtube.com/watch?v=Yx5IT63LKy4[/youtube]
Art of Formula D: A 2009 Season Retrospective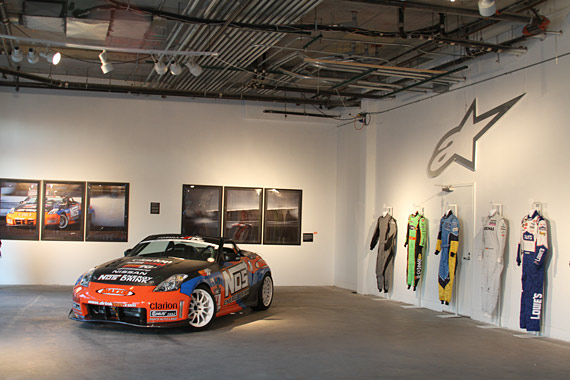 The ID Agency and Formula DRIFT present the Art of Formula D: A 2009 Season Retrospective. Sponsored by NOS Energy Drink, Alpinestars, Seibon Carbon, Izod IndyCar Series, Belle-1 Communications, and OC Weekly and held at the Phantom Galleries LA at the Pacifica Building in Downtown Long Beach.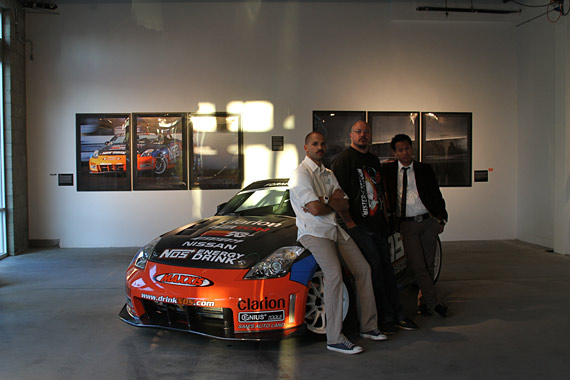 Entering the seventh season of competition the Formula DRIFT series has grown to become the most recognizable drifting series in the world. Drifting calls for drivers to control high-horsepower vehicles through tight turns and often inches away from the wall and other drivers. This gallery represents the bond between man and machine and the sheer beauty that is drifting.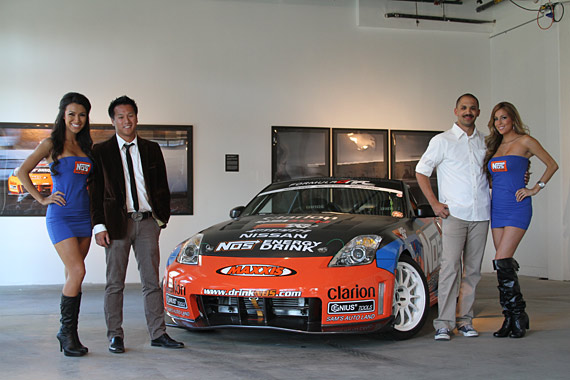 In 2009, Chris Forsberg became the first driver in the history of Formula DRIFT to win both the championship and the Tires.com Triple Crown. Witness and re-live his journey round by round though the eyes of Formula DRIFT staff photographer, Jose Martinez, SpeedHunters.com's Linhbergh Nguyen, and LA's own infamous Estevan Oriol.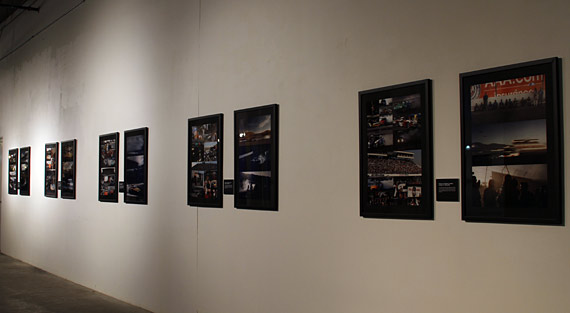 The gallery features a photographical round by round account of the 2009 season and a champion's wall featuring NOS Energy Drink / Seibon / Alpinestars driver Chris Forsberg and his Nissan 350Z Roadster. A never before seen video by Will Roegge highlighting the 2009 season was premiered. Alpinestars has displayed a collection of rare race suits including Formula DRIFT champion Chris Forsberg, IndyCar's Danica Patrick, and Formula 1 driver Michael Schumacher. Seibon will display a championship hood and memorabilia from Chris Forsberg Racing.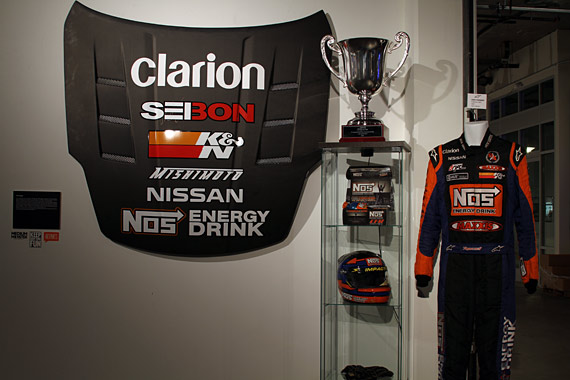 The gallery will be up through the month of April and open for viewing during select hours during this weekend's Toyota Grand Prix of Long Beach.
Tonight the private / VIP opening night for the Art of Formula D: A 2009 Season Retrospective was held. Featuring the photography of Jose Martinez, Linhbergh, and Estevan Oriol. A special video from Will Roegge was also released (we will post it ASAP.)
A complete posting will be completed soon, but for now enjoy the flyer and be sure to come by to check out the gallery in Long Beach this weekend. The gallery is a phantom gallery meaning it does not have to be open for you to view the amazing photography prints as you can browse through the gallery spaces windows at the art. The gallery will be open for a short time during the Formula DRIFT weekend and also during the Toyota Grand Prix of Long Beach weekend. Check back for a more complete update tomorrow.