[youtube]http://www.youtube.com/watch?v=BOmJTcW25cg[/youtube]
Vaughn Gittin Jr. reveals the livery of the all new Monster Energy Nitto Tire 2014 Ford Mustang RTR, announces the formation of the RTR Drift Team, and releases his 2013 Global Schedule
BALTIMORE, Md. (March 26, 2013) – Formula Drift Champion Vaughn Gittin Jr. is excited to announce the formation of the RTR Drift Team, their tentative 2013 worldwide schedule, and the reveal of his Monster Energy Nitto Tire Ford Mustang RTR livery. This year marks the beginning of a new era for Vaughn coming into his tenth season of professional drifting with the formation of the RTR Drift Team. He is focused on his duties as RTR Team owner and driver, and is also taking full advantage of the freedoms that come along with being a team owner – as portrayed by his unique new livery. Check out the official VIDEO revealing the Monster Energy Nitto Tire 2014 Ford Mustang RTR.
"I'm really pumped on this years' livery and overall aesthetics surrounding our efforts," says Vaughn. "For the first time in my career, I have been able to start from a clean slate and get a bit crazy with the look of my car that I will be using for battle. Being that the Mustang is my weapon of choice out there on the track, the base of the livery was inspired from old battle ships that were covered with 'dazzle camo'. From there, we added my XX5 (#25) logo and flag elements, along with some of my favorite colors and a little rock n' roll to get a livery that I feel really portrays me. I look forward to giving it some real battle scars!"
Vaughn will be piloting a brand new 2014 Ford Mustang RTR built by Autosport Dynamics and will make its first competition debut at Formula Drift Round 1 in Long Beach, California April 12-13. Having worked side by side with Vaughn since 2007, ASD will supply their valued support yet again for the 2013 season. Combining the superior knowledge and car building skills of the ASD crew, with the proven driving ability and aggressiveness behind the wheel of 2010 Formula Drift Champion Vaughn Gittin Jr., there is no doubt that the RTR Drift Team will be a serious force on the track. Check out the DETAILED SPECS of the Monster Energy Nitto Tire 2014 Ford Mustang RTR.
"I couldn't be happier to continue working with the team at ASD," says Vaughn. "We have had great success over the past 5 years together and the word 'team' as I know it has been redefined around our new focused effort.  "
While Vaughn's number one priority is to chase down the Formula Drift Championship, he will also be taking his global efforts to the next level in 2013. Vaughn will once again head to China to compete in the World Drift Series, as well as participate in select competition and demonstration events in Europe. Just as years past, Vaughn will continue to perform at select demo and experiential events in the USA. Thanks to Monster Energy and Ford Motor Company, this year he will be heading to select military bases surrounding the Formula Drift Championship on Sundays after competition, to provide demos and ride-alongs for some of America's finest men and women. See the 2013 TENTATIVE SCHEDULE.
"It is really crazy for me to look at my schedule for this year and realize all of the awesome that is about to go down all over the world behind the wheel of some badass Ford Mustangs," adds Vaughn. "While I am pumped on all of the events we have chosen to participate in this year, I am especially excited about the opportunity to go visit some military bases and put smiles on the men and women's faces that make me living my dream possible!"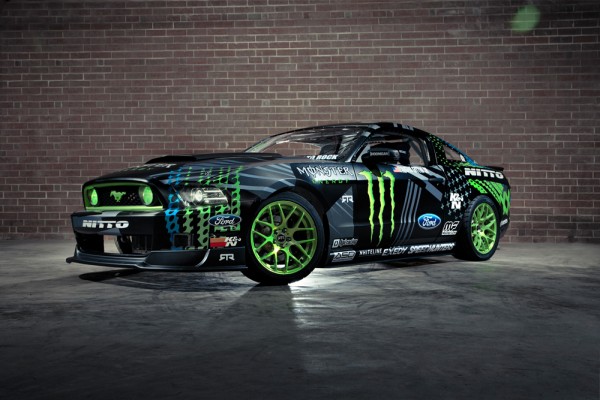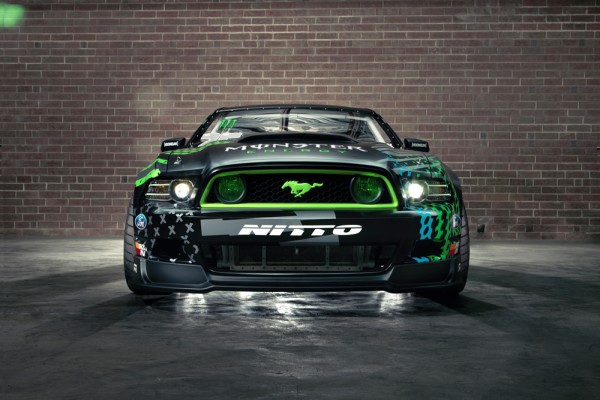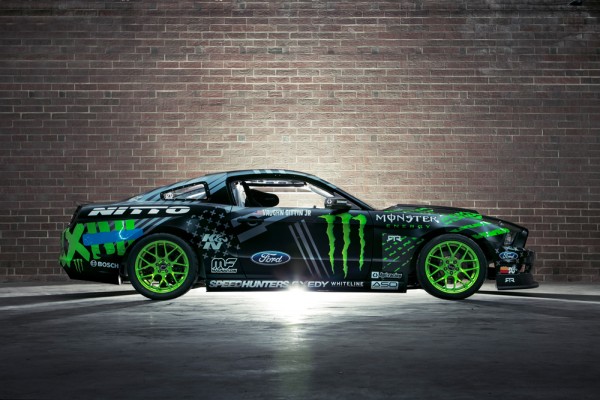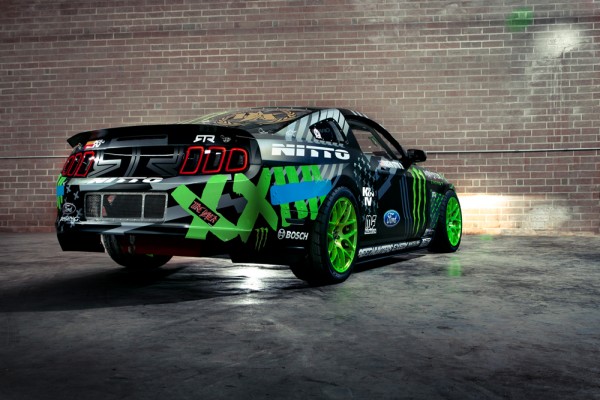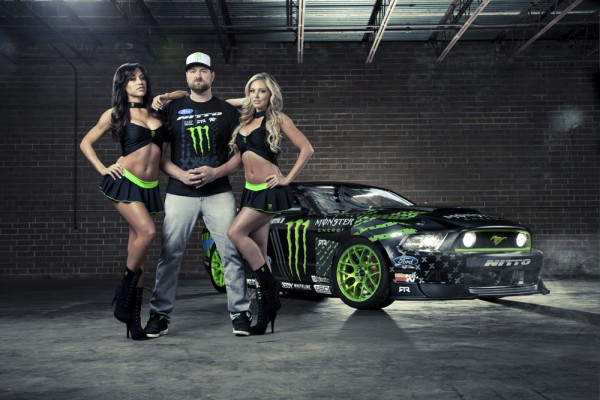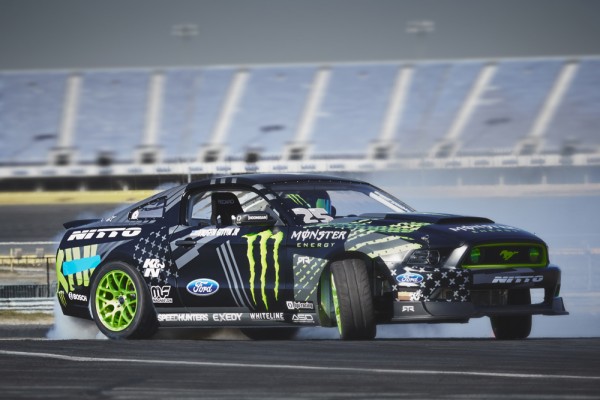 ABOUT VAUGHN GITTIN JR.
Vaughn Gittin Jr. has become one of drifting's most iconic figures and is known best by his aggressive, foot to the floor, big smoke driving style. Being such a fierce competitor, Vaughn is known as the only American to win a D1 Grand Prix event, not once – but twice. In 2005 Vaughn stunned the world when he won the D1GP USA vs. Japan. In 2007, he brought America the gold once more by winning the D1GP World Championship.
In 2010, Vaughn earned his first Formula Drift Championship, becoming the second-ever Champion with a strictly-drifting background. In 2011, Vaughn competed in China's premier drift series, WDS, and took home the Championship. In 2012, Vaughn was shy just one spot of the Championship, taking second place overall. He has achieved five wins and multiple podiums throughout his Formula Drift career.
ABOUT MUSTANG RTR
Mustang RTR is the vision of World Champion drifter and Mustang mad man, Vaughn Gittin Jr. When creating RTR, his dream was to introduce something new to the Mustang world that appeals not only to younger generations, but also to any traditional muscle car enthusiasts and overall automotive enthusiasts as a whole. The Mustang RTR takes the best of multiple automotive cultures and tastefully meshes them together into a final product that anyone can immediately appreciate and see themselves behind the wheel of – whether they are "slaying" a set of tires, blasting a straight, carving some turns, linking a section on the drift circuit, or simply just cruising along with their better half.
Vaughn has successfully made his dream a reality with the Mustang RTR. This new generation brand of Mustang that comes in the form of a dealer-installed package is currently available in select Ford dealerships around the world. The package was designed and manufactured in partnership with Classic Design Concepts. CDC is a Michigan-based automotive company that has an unprecedented reputation for quality and style. Their warranty track record and customer service is paramount.
Media Contact: [email protected]