Snap-on will Sponsor BMI Team in Formula Drift Rounds 4 and 5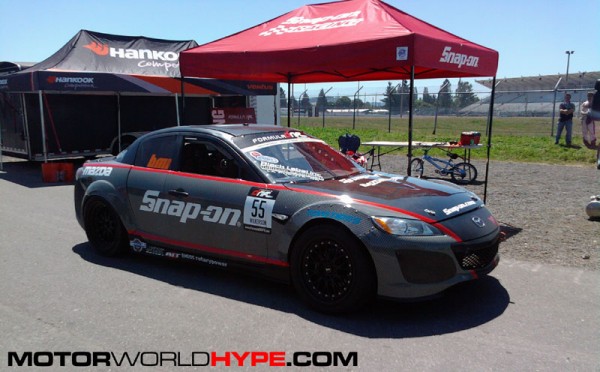 KENOSHA, Wis. – July 8, 2010 – Snap-on, the most innovative tool company in the world and space, will sponsor BMI Racing and driver Brian Wilkerson in the most innovative racing series in the world, Formula Drift. Snap-on will serve as the primary sponsor for driver Brian Wilkerson and the BMI Racing Formula Drift Snap-on RX8 4 Rotor car at the Formula Drift "Throwdown" event in Evergreen, Wash. on July 9-10 and the "After Dark" race August 20-21 in Las Vegas.
"After attending the recent Skills USA competition and seeing how well received the BMI Racing Formula Drift team was there, we felt that it would be a great opportunity for Snap-on to get involved even more with Formula Drift by sponsoring BMI Racing and Brian," said Alicia Smales, vice president of marketing for Snap-on Tools. "Snap-on's association with Formula Drift gives us a great vehicle to interact with a different segment of our customer base. In addition, the Formula Drift events also give us a chance to entertain customers and show them the latest and greatest technology and products that Snap-on has to offer."
Wilkerson's BMI Racing's Drift car will feature the Snap-on logo and special scheme for those two races. Snap-on will also have franchisee vans at the racing venues for the two Drift events. Snap-on has been involved with Formula Drift racing in each of the previous two seasons.
Drifting is a high-skill, high-powered motor sport that calls for drivers to control a 200 horsepower to 700 horsepower car while it slides sideways at high speed through a marked course. It is similar to rally racing, but is held on a closed course and judged on execution and style rather than finishing the course fastest.
To find out more about the Snap-on racing program, visit www.snapon.com/racing.