Day 1 at Road Atlanta finished late into the evening with the top drivers heading into the main competition tomorrow. Here are some teaser photos…tomorrow will be out of control. Keep posted for more action in the ATL!
Calvin Wan in his newly painted RX-7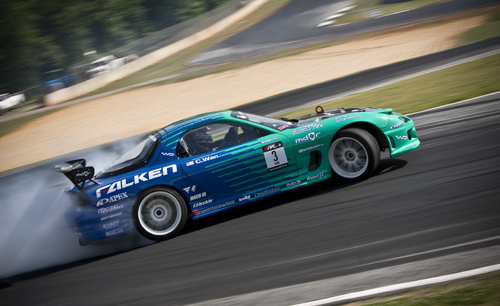 The infamous Road Atlanta drift zone

The competition is fierce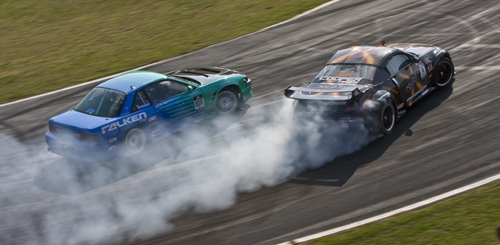 A crowd formed for practice and qualifying…just wait for tomorrow!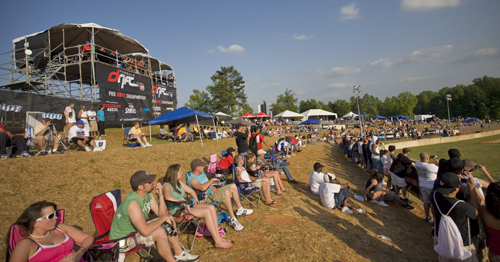 Tyler and his Hankook Porsche GT2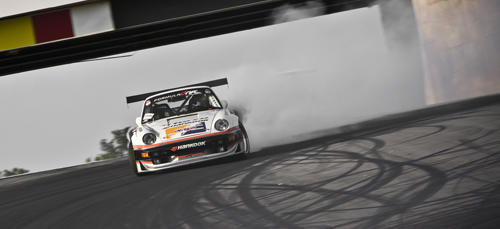 The other Hankook car in action…350Z time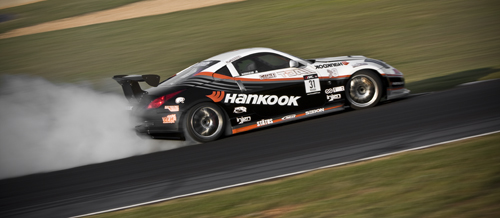 Can Chris Forsberg make it 2 wins in a row? Forsberg and Sherman battle it out at night.

Find out who will win tomorrow live only on the Formula DRIFT blog!