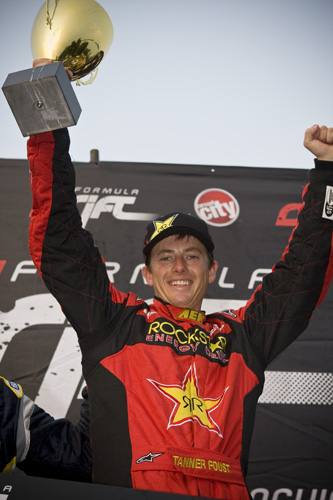 Round 3 Winner – Tanner Foust
After a very exciting competition, Tanner Foust stood once again on top of the podium. The defending Champion beat out a very fast and determined Tyler McQuarrie. Teammates Rhys Millen and Daijiro Yoshihara battled it out for 3rd with Team Owner Rhys Millen earning his 2nd podium in the last 2 events. The chase for the Castrol SYNTEC Powercup continues to Las Vegas next month.
Consolation Round
Millen vs. Yoshihara – Winner: Millen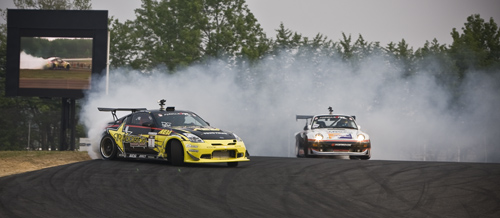 The final showdown between Foust and McQuarrie
FINALS
McQuarrie vs. Foust – Winner: Foust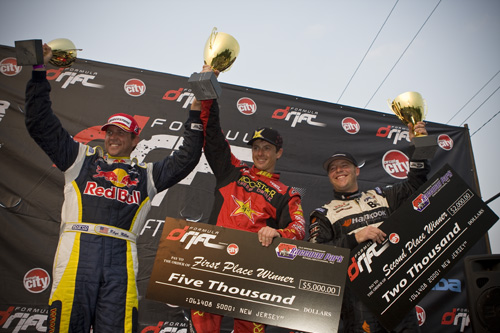 Congrats to all the winners!