Gardella Racing has joined forces with the automotive industry's first true wholesale club, YoParts.com.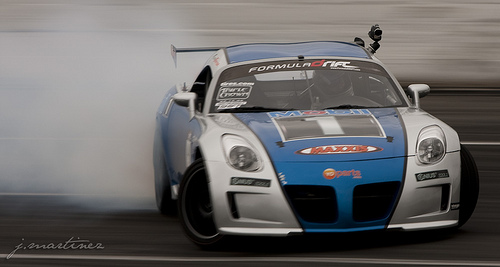 In 2010, GR and YoParts.com will be joining forces on the quest for a Formula Drift championship. The partnership will have YoParts.com providing parts from their extensive warehouse and GR will provide name exposure on the Pontiac Solstice.
"All of us here at YoParts are stoked about being part of the big things that Gardella Racing will be up to in 2010," said Tom Masiero of YoParts.com. "Our relationship with Gardella Racing goes back to our drag racing roots. We have seen what type of team and organization Gardella Racing is and we think they are on the brink of HUGE success in 2010. The ability for YoParts to provide some key parts for the Solstice and to give Ryan everything he needs to compete makes this relationship a great one!"
For GR this partnership means they will have greater and quicker access to parts for Ryan Tuerck and Steve Angerman to compete in 2010. Without this access the downtime waiting for parts would hinder the team in competing for the Formula drift championship.
"I am glad to have great partnerships like this, because companies like www.YoParts.com are very energetic and hungry," team owner Gary Gardella said. "I have seen www.YoParts.com grow so much through the years and now it seems like everyone is a member. Be sure to check out the www.YoParts.com site and see how you can become a member so you can save on parts for your drift or drag cars."
For the GR and Formula Drift fan that cannot make it to an event, Yoparts.com has announced that they have partnered with Formula Drift to provide the first ever comprehensive interactive live stream broadcast called DriftStream!. If you are too far from an event, too busy or just don't have the money to pay for tickets, this means that you can watch the Formula Drift action where ever you are or whatever your excuse. To get more information on this cutting edge technology click here.
This is great news because with this live stream broadcast GR will have a camera in the pit area that will allow our fans to see the team work all weekend long. Watch for more information about this soon.
Make sure to come out and see YoParts.com and GR in Long Beach, Calif., April 9-10 for Round 1, The Streets of Long Beach, of the 2010 Formula Drift season.