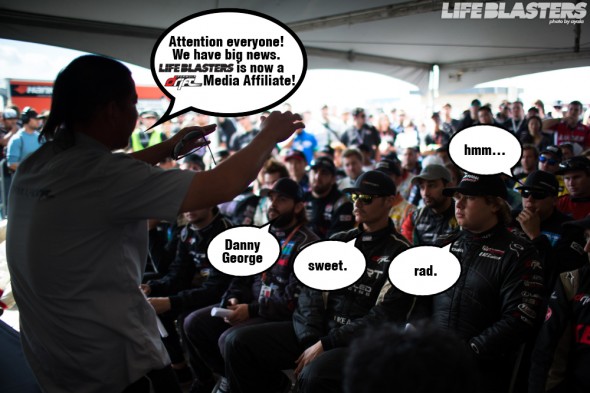 Life Blasters is holding a contest and this Friday (4/5/13) they'll be giving 2 winners a pair of general admission tickets to Round 1: Streets of Long Beach.
Here's how the contest works:
-Submit your guess of how much horsepower Taka Aono's 2013 Formula DRIFT Championship AE86 will produce by leaving a comment in the comments section of their article.
-Be sure your first and last name is included in either the user name, or the comment text.
-This Friday 4/5/13, they will select the 2 guesses that are closest to the actual horsepower number and award each winner with a pair of General Admission tickets to Formula DRIFT Round 1: Streets of Long Beach!