It wasn't the weekend that the team wanted, but it was the weekend that the team got.
Heading into the fourth round of the 2017 Formula Drift championship, James Deane held a commanding lead in the championship race, with fellow Irishman Dean Kearney in second place. James' teammate, Piotr Więcek, was the highest ranked rookie in the series. It was a great start to the season.
Wall Stadium Speedway has somewhat of a cult following in Formula Drift circles. It's a little bit rough around the edges but the compact nature of the venue was welcome after the vastness of Road Atlanta. It's an intimate venue, but one that needs to be taken seriously.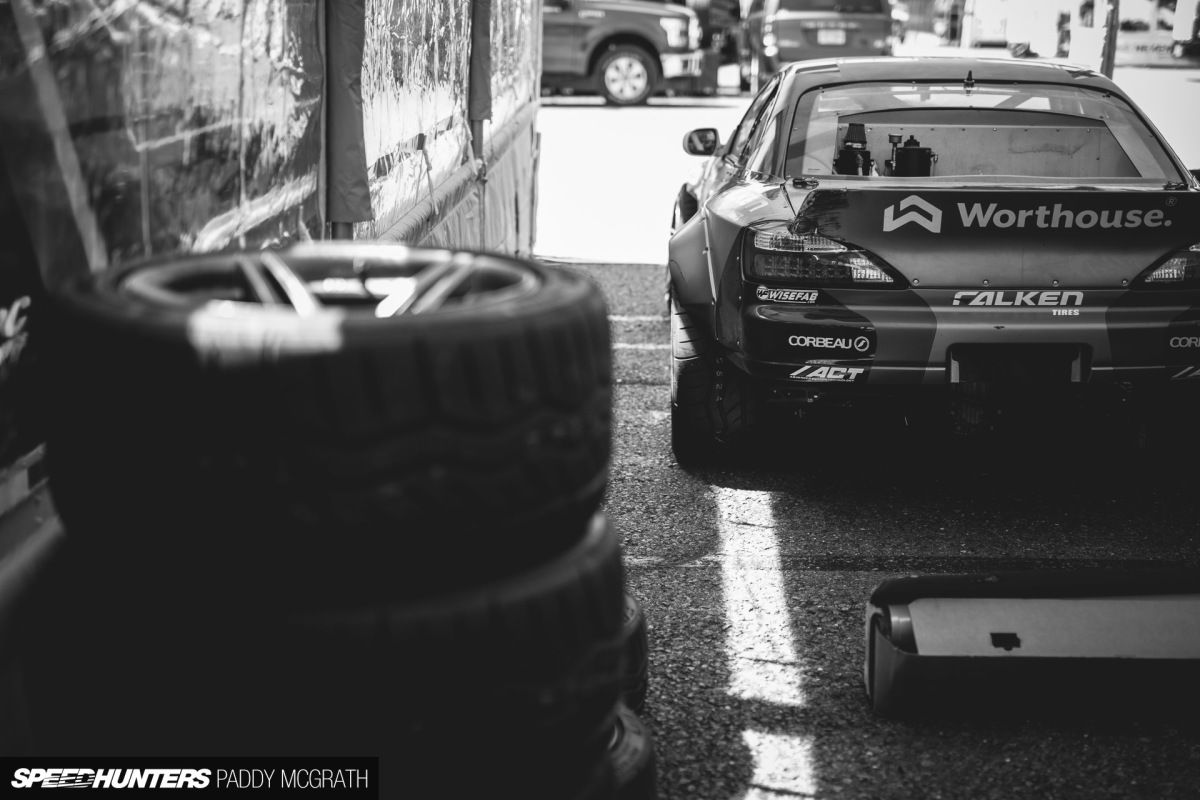 For a change, I beat the Worthouse x Bridges Racing team to the venue but when I arrived on Thursday morning, everything was ready to rock. I never tire of seeing the twin S15s sat beside each other in the pit.