If there was one feeling that was prevalent in the Worthouse Drift Team before Texas last weekend, it was exhaustion.
This was the seventh round of the 2017 Formula Drift Pro Championship, and for the seventh time this season, the team congregated from around the world to come and do battle. Lots of air miles have been racked up by the team, and the drivers especially. This would be James Deane's and Piotr Więcek's 12th competitive event this year, spanning four countries, two continents, and not including demonstration runs.
At the previous round in Seattle, James had narrowly extended his championship points lead over Fredric Aasbø, whom he defeated in a thrilling final battle which required a One More Time before a winner could be decided. However, with a maximum haul of 107 points at each event and a 57-point lead, James' advantage could easily be overcome should he suffer a shock defeat or non finish in Texas.
Any dreams of a championship win in his first full Formula Drift season were firmly at the back of his mind.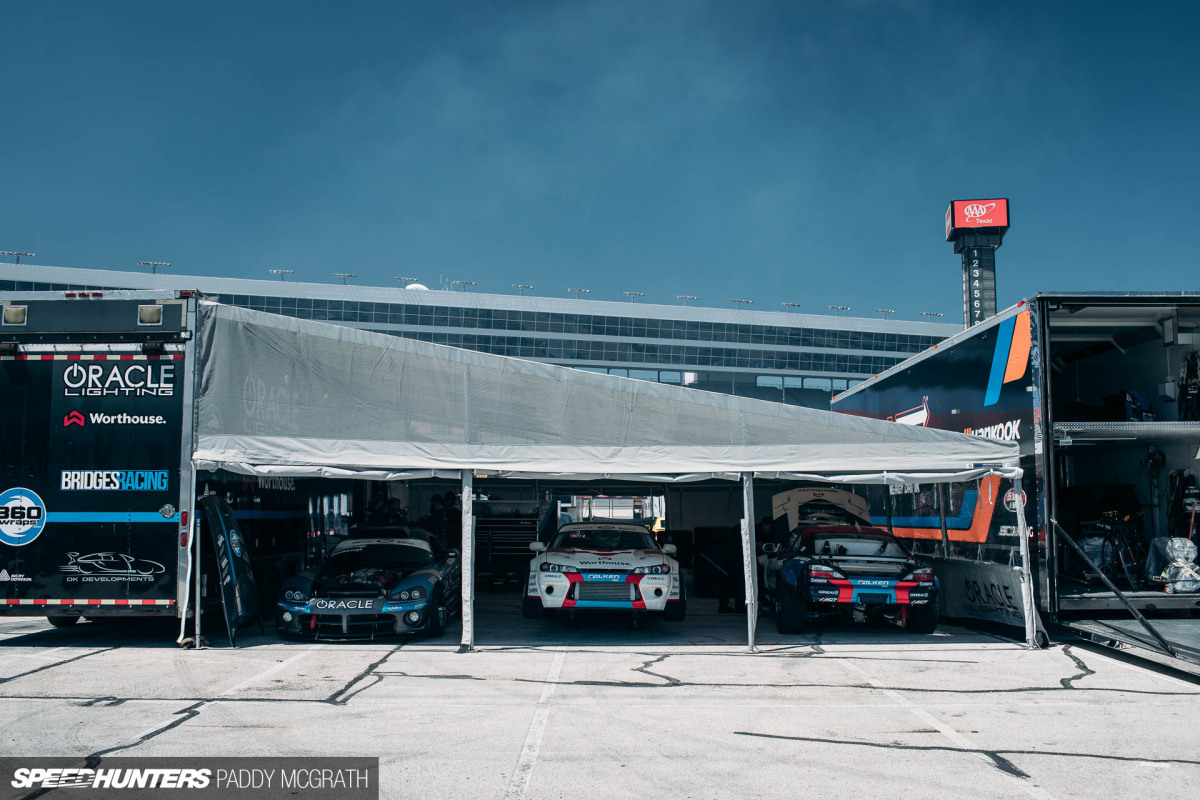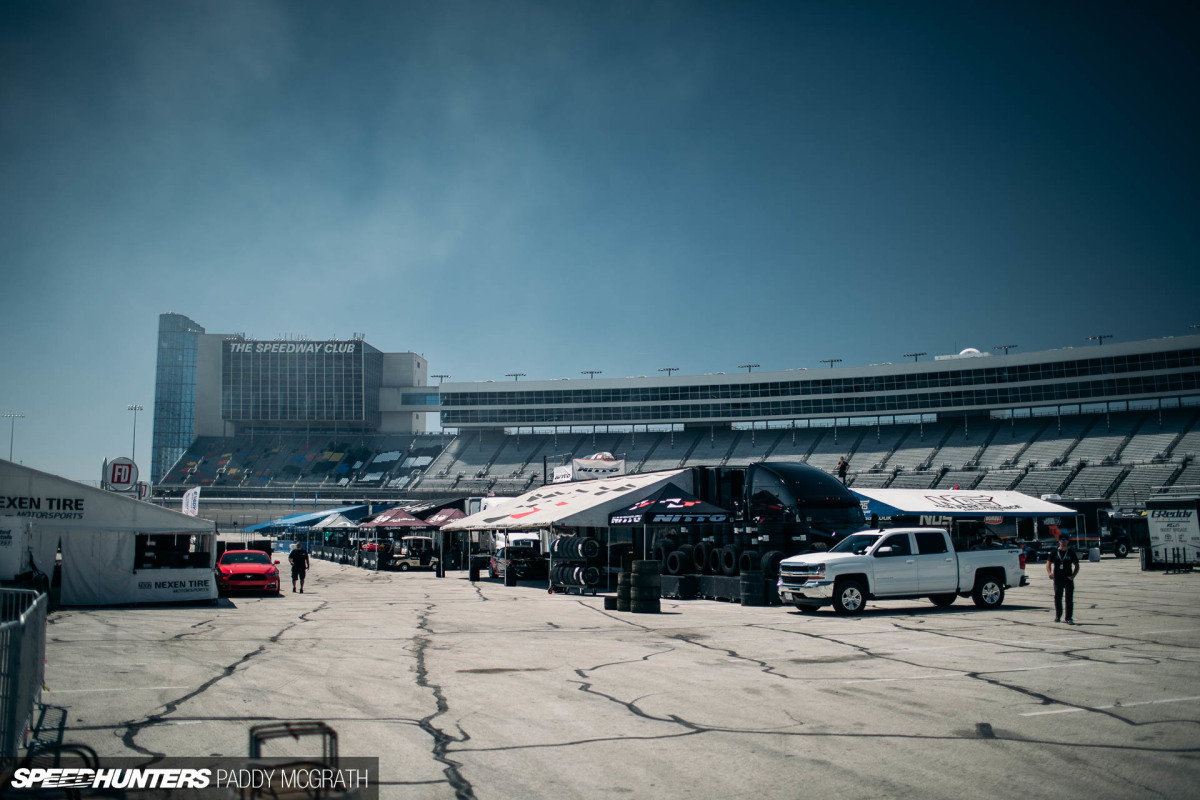 They say that 'everything is bigger in Texas', and they are not wrong. Host to this round of the championship was the 181,000-plus capacity Texas Motor Speedway. I've honestly never attended a venue so large in my life before; it took 20 minutes to just drive around the outside before finding the entrance. It's breathtaking.