Formula Drift Irwindale is arguably the most important and largest professional drift event in the world. This year was no exception as the championship was decided during the Top 16 rounds of competition.
Here is a collection of my favorite images from the Formula Drift season finale.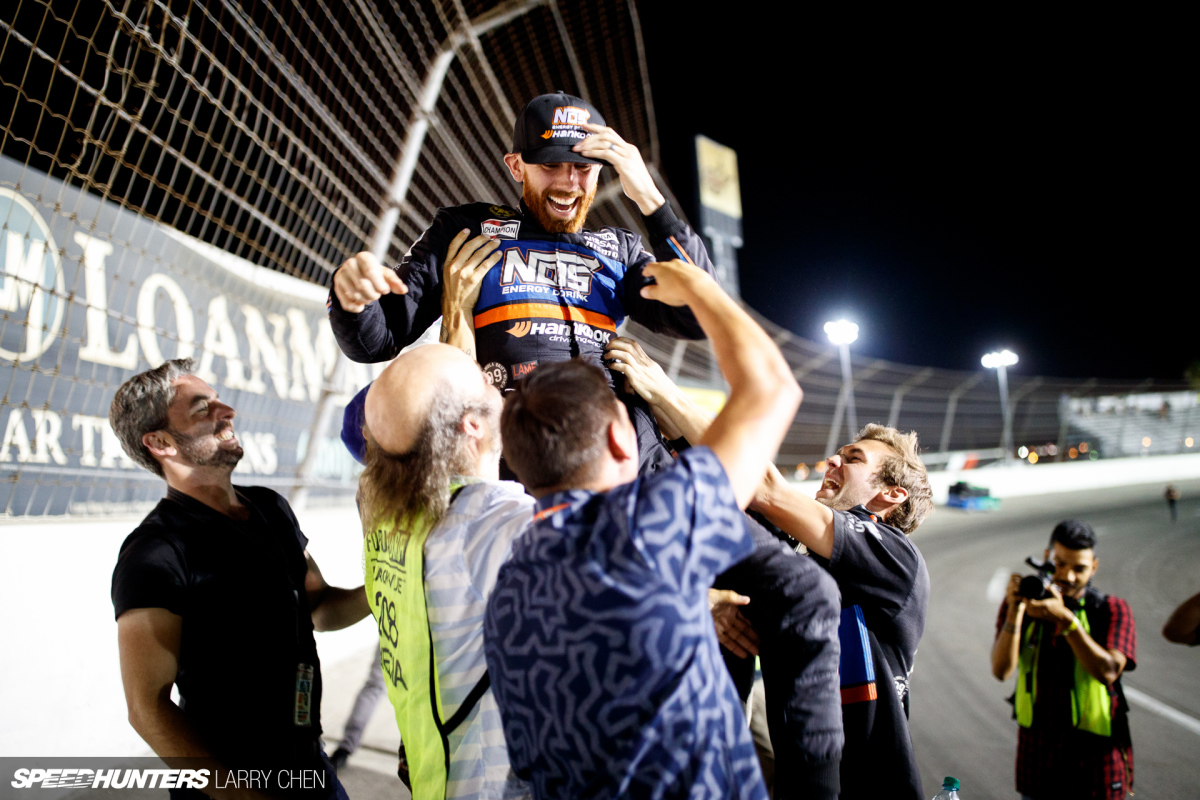 Chris Forsberg is the 2016 champion and also the first driver to get three Formula Drift Pro championships under his belt. I guess you can say he was pretty happy.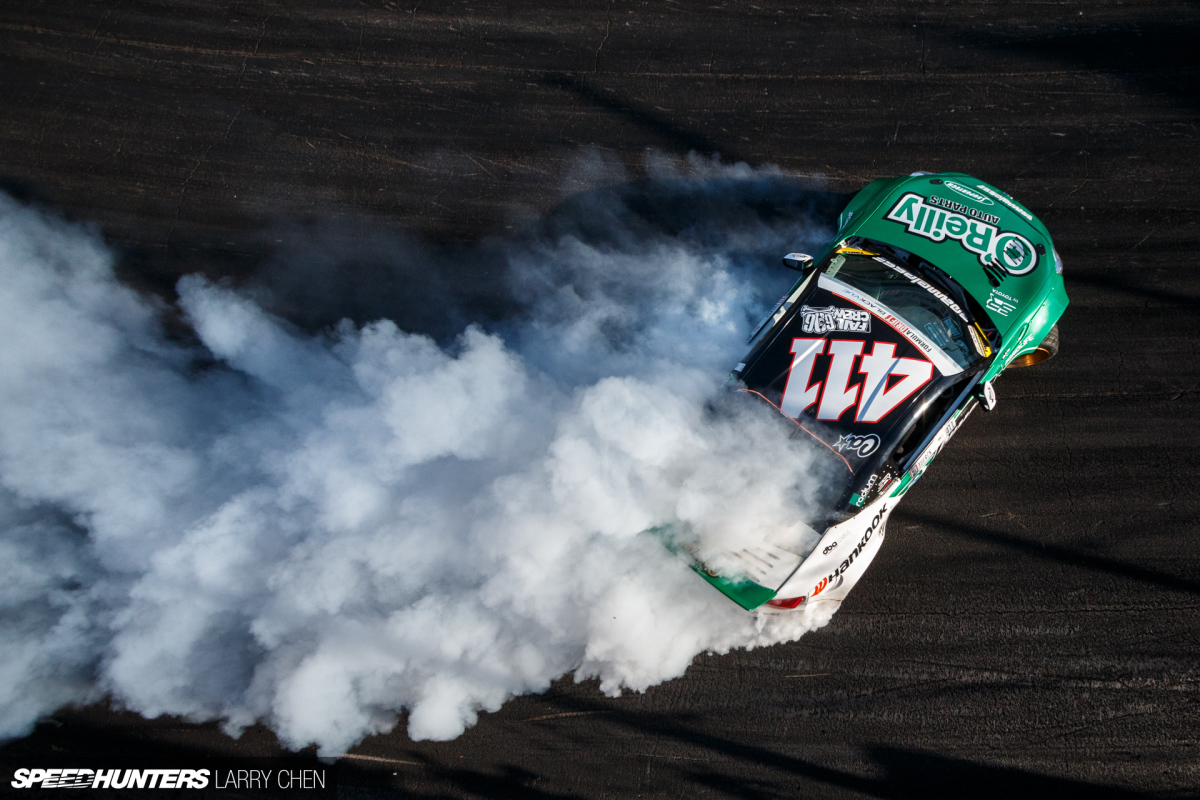 I love shooting at Irwindale. Because it's the final event of the professional season, all of the drivers are pushing as hard as they can.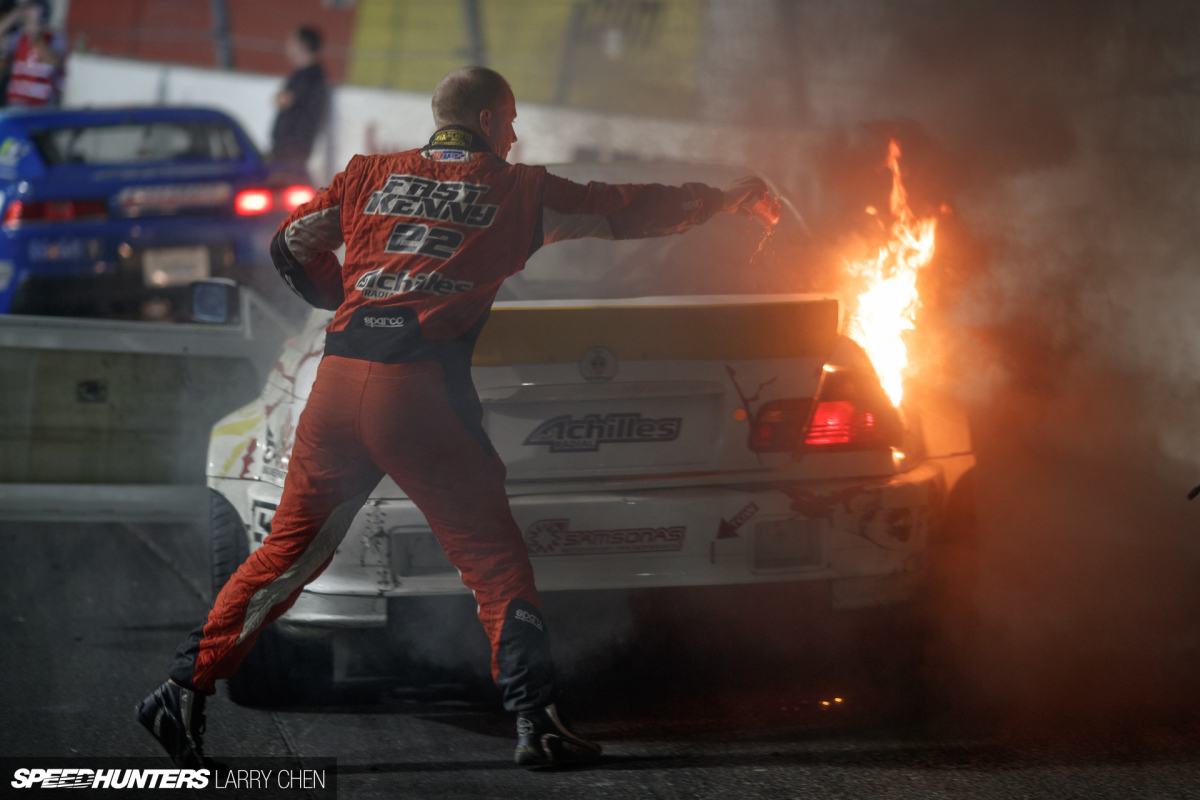 Kenny Moen's car caught on fire while waiting on grid, so he jumped out, grabbed a can of Coke, and used that to try to put out the flames. What a boss.