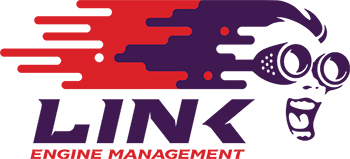 Formula DRIFT Announces 2-Year Title Sponsorship with Link Engine Management for the PRO2 Championship
Long Beach, Calif. – December 13, 2017 – Formula DRIFT has announced a 2-year sponsorship agreement with Link Engine Management for the Formula Drift PRO2 Championship.
Link Engine Management provides drivers from around the globe with world-class engine management technology. With a race proven range of WireIn ECUs, PlugIn ECUs, and more, Link has provided a winning formula for champions from various series. Link's ECUs are sold in 65 countries by over 1,500 dealers.
"We're excited to bring Link Engine Management to US. For years, we've supported drift around the world including such series as the British and Irish Drift Championships, ADGP Australia, D1NZ, and D1GP China, plus many of the top drift drivers in the world," said Torry Skurski, North American Sales Manager for Link ECU. "With our new US based teams, we are excited to be supporting the most watched drift Series in the world, Formula DRIFT. Our product has proven itself with drivers such as James Deane and Piotr Wiecek, and we look forward to providing the support needed for more championships to be won."
The sponsorship will allow expanded Livestream coverage and dedicated social media for the PRO2 Championship.
"It is great that we have found a company that believes in our vision of the PRO2 Championship as the breeding ground for the next generation of Formula DRIFT stars," said Jim Liaw, President of Formula DRIFT. "Their strong global network especially with the many series that are in alliance with Formula DRIFT will also aid the growth of the Series and the Sport."
2018 Formula DRIFT Link ECU PRO2 Championship Schedule
Round 1:
May 11 – 12 – Atlanta, GA
Round 2:
August – St. Louis, MO
Round 3:
September 14 – 15 – Dallas, TX
Round 4:
October 12 – 13 – Las Vegas, NV
*Subject to Change