In some ways, I'm glad the first defeat has come.
There was a lot of hype about the arrival of the Worthouse Drift Team in Formula Drift for the 2017 season. Two new drivers on the grid, two new cars and a lot of unknowns. James' victory in Long Beach was proof for many that he could walk the walk, although for some, his immediate success was enough for them to overturn their longtime support, instead preferring to take the more trendy view of him being overhyped and his win being a one-off.
Some of the things that I heard and read after Long Beach certainly elicited a laugh or two, including one claiming he had an advantage because the car was right-hand drive. Others, who previously sung his praises were now chomping at the bit, eager for his failure. Wait until he gets to the ovals they said…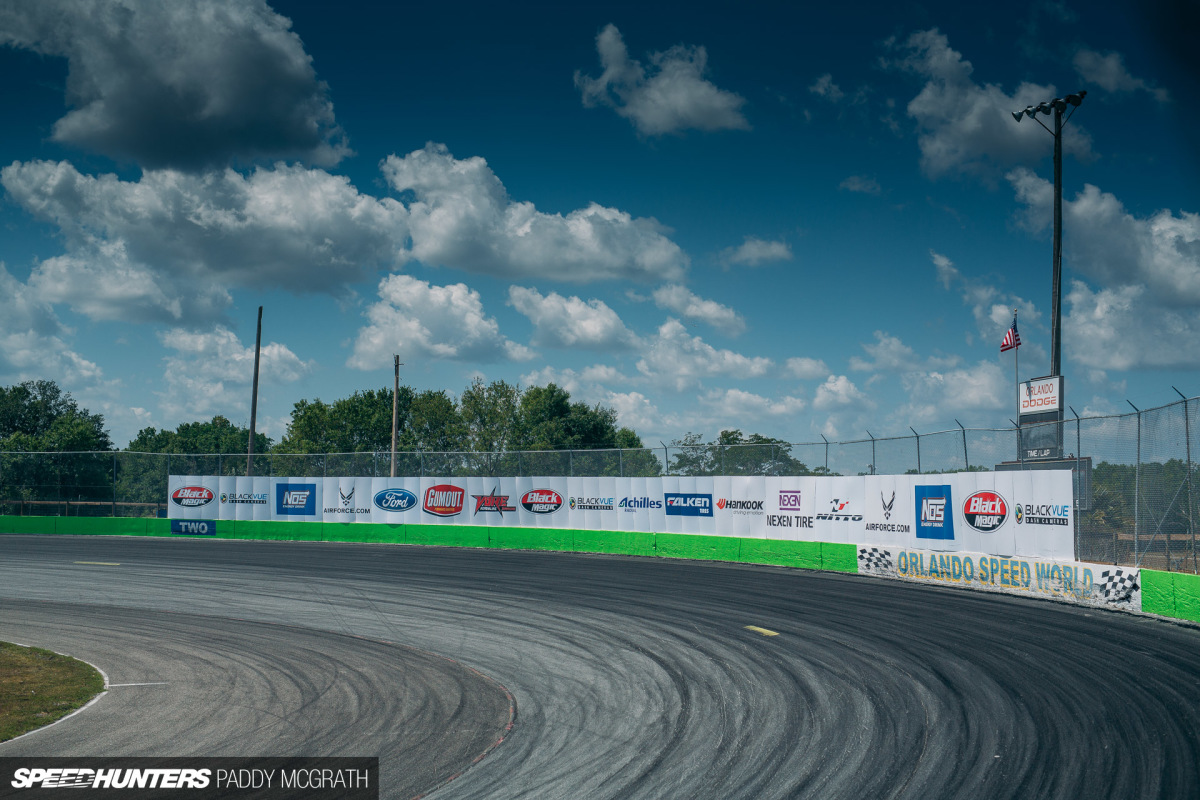 It just happened that Round 2 this year is an oval circuit, with the Orlando Speed World venue having swapped places with Road Atlanta in the Formula D schedule. One ex-Formula D competitor warned me in advance that OSW made Ireland's Rosegreen – itself a tiny short oval in rural Tipperary – look like Talladega.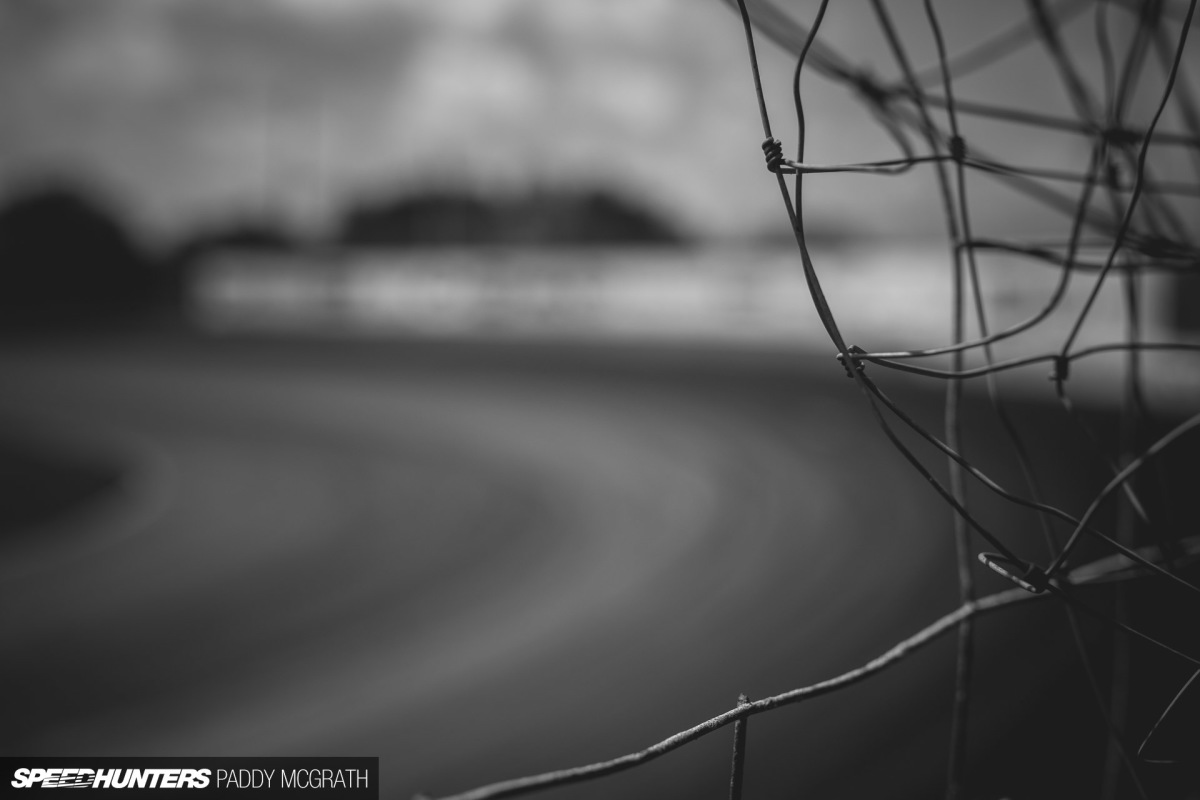 It was an over exaggeration, of course, but we were certainly a long way from the well groomed streets of Long Beach. Orlando is the first stop on a tour which takes in four corners of the United States, a trip across to Canada, along with a round in the heart of Texas. Leaving the familiarity of California behind, it felt like we were about to enter the real war for the Formula Drift Championship.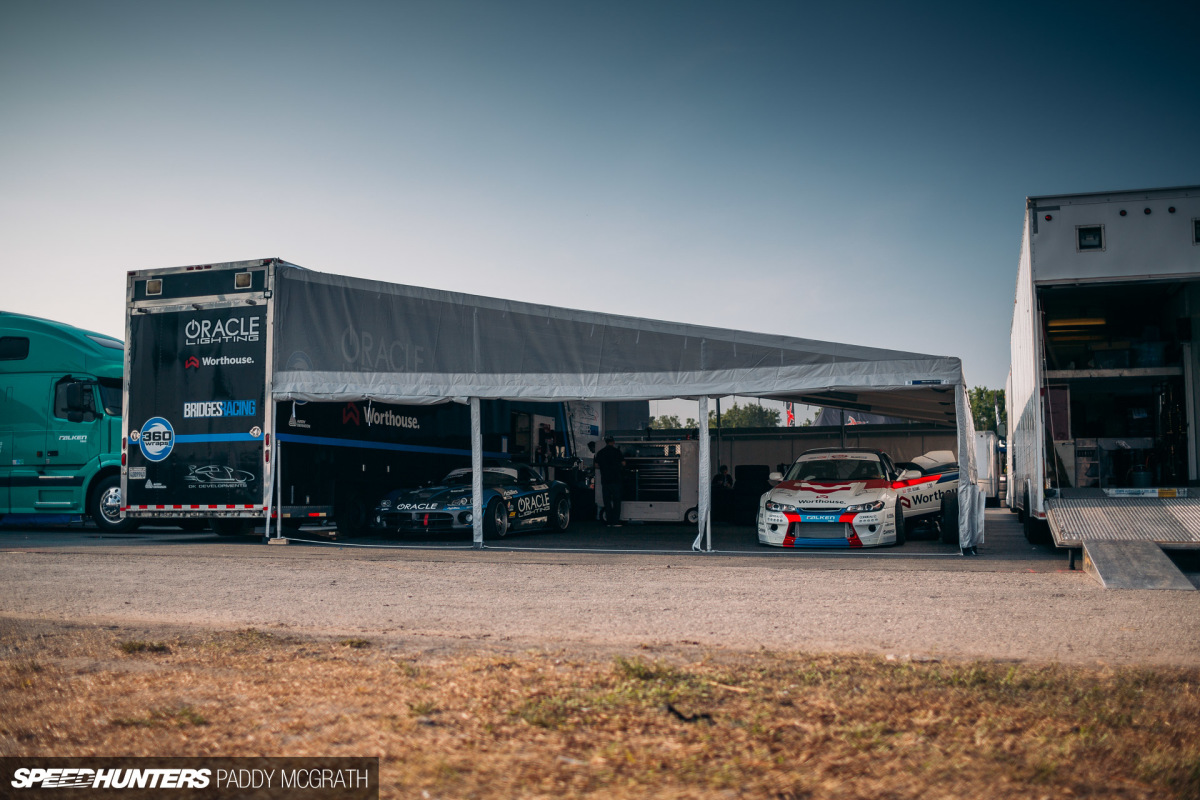 It was certainly less glamorous in Florida, but we were not there for the scenery. By the time I arrived on Thursday morning, the Bridges Racing crew already had a foothold established in the paddock. With the Orlando round also being a Pro 2 event, it meant an extra day of practice for all Pro 1 competitors.