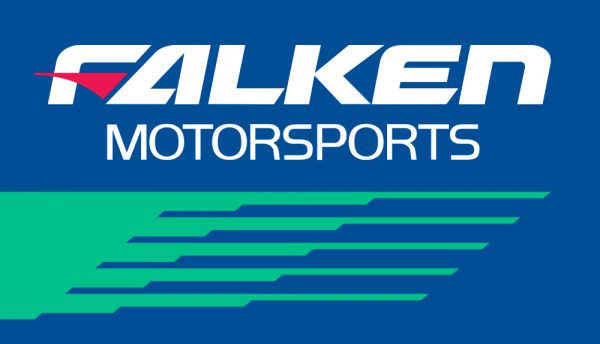 TEAM FALKEN AMPS UP INVOLVEMENT FOR 2017 FORMULA DRIFT
Team will support six drivers and becomes Official Tire Sponsor of series
RANCHO CUCAMONGA, CA  – In conjunction with the launch of the latest version of Falken Tires' competition-winning performance tire, the AZENIS RT615K+, Team Falken, a two-time Manufacturer's Champion in the Black Magic Formula Drift Pro Championship and the 2016 winner of the prestigious Tire Manufacturers Cup, will return to the popular series in 2017 with a strong field of six drivers.
Additionally, Falken Tires becomes the Official Tire Sponsor of Formula Drift and will further activate its involvement through dealer hospitality, spokesmodel meet & greets, driver autograph signings and a learning center display through its Falken rig at most of the series eight rounds.
"We're fully committed to extending our brand and legacy through this great series," stated Nick Fousekis, Director, Motorsports Marketing and Events.  "Formula Drift has continued to flourish and Falken has grown with it."
Among the drivers returning are Team Falken veterans, 2011 Formula D Champion Daijiro "Dai" Yoshihara and Justin "JTP" Pawlak.  Dai will field his Subaru BRZ and JTP is set to drive his Ford Mustang.  Additionally, two Falken-liveried teal and blue vehicles – both Nissan 240SXs – will be driven by Aurimas "Odi" Bakchis and Matt Field.
"Though they are Formula D rookies, it's in name only, as we also will add James Deane, a five-time Irish Drift Champion and five-time European Drift champ, as well as Piotr Wieck, a three-time Polish Champion," noted Jonathon Bradford, Falken Manager, Motorsports & Events.  "Deane and Wieck will each pilot a Nissan Silvia S15, and all six drivers will run Falken RT615k+ tires."
Added Steven Wong, Falken's Supervisor of Motorsports & Events, "We're excited about the new season.  We're intent on carrying the momentum we built from earning the Tire Manufacturer's Championship last year, as well as winning the last three events of the 2016 season."
The first round of eight will begin at on the streets of Long Beach, March 31-April 1, 2017, and continue on to conclude at Irwindale Speedway, October 13-14.