Formula DRIFT PRO 2 Round 1 Orlando Results;
Hometown Hero Kevin Lawrence Takes the Victory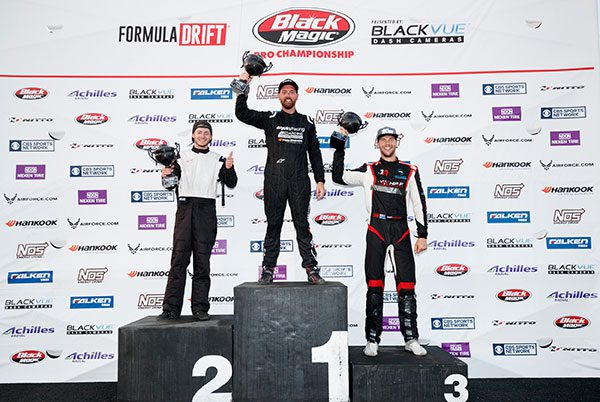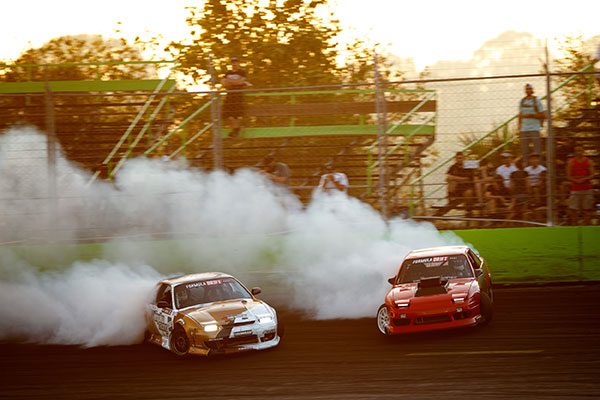 Long Beach, Calif. – April 28, 2017 – The Formula DRIFT PRO 2 season kicked off in Orlando Speed World. The hometown favorite, Kevin Lawrence in the Enjuku Racing / BC Racing / Hankook Tire Nissan 240 takes home the victory.
PRO 2 kicked off the season in sunny Orlando, Florida with the first of four competitions. The action packed event had many highlights throughout the day and showcased the talent of the rising stars of the sport.
"The level of talent within the PRO 2 rankings is quite impressive," said Jim Liaw, President of Formula DRIFT. "What started as a stepping stone for many American drifters has now blossomed into an international field of drivers competing at a high level for their chance at a Pro license and the chance to drive against the best drifters in the world."
The quarter-finals featured door to door action that was often too close to call. The competition between Brandon Schmidt and Kevin Lawrence had two "One more time," battles with Lawrence eventually getting the call to move into the Finals. In the other half of the quarter-finals, Travis Reeder met Josh Robinson and in one of the most exciting moments of the day, Reeder while having a debeaded tire managed to maintain drift to move into the Finals, while Robinson secures the third place finish. In a close final battle, the Orlando native, Lawrence was able to edge out Reeder to get the victory and take the lead in the PRO 2 points standings.
"I couldn't do this without the support of my team and partners including Enjuku Racing, Hankook Tire, BC Racing, Competition Clutch and Konig wheels and without these guys I wouldn't be out here driving, " said Kevin Lawrence, winner of PRO 2: Orlando. "To all my team that is just here throughout the day – changing tires and just sweating it out with me is all I can ask for."
Formula DRIFT continues to Round 3: Road to the Championship at Road Atlanta on May 12-13. For more information visit, www.formulad.com and find Formula DRIFT on Instagram @formulad, Facebook www.facebook.com/formuladrift, Twitter @FormulaDrift, and Snapchat – formula_drift. Tune into Formula DRIFT on CBS Sports and check your local listings for airtimes.
Formula DRIFT PRO 2: Orlando Results
1. Lawrence, Kevin Winner
2. Reeder, Travis 2nd Place
3. Robinson, Josh 3rd Place
4. Schmidt, Brandon 4th Place
5. Waters, Randall 5th Place
6. Goble, Brody 6th Place
7. Stratton, Dirk
7th Place
8. Szilveszter, Gyorgy 8th Place
9. Lizardi, Luis
9th Place
10. Beechum, Trenton
10th Place
11. Rowlings, Kelsey 11th Place
12. Kiriakopoulos, George
12th Place
13. Vankirk, Matt
13th Place
14. George, Danny 14th Place
15. Meeks, Austin
15th Place
16. Brockway, Donovan 15th Place