Written by Joey Redmond of Wrecked Magazine

10. Is James Deane's Kryptonite a BMW?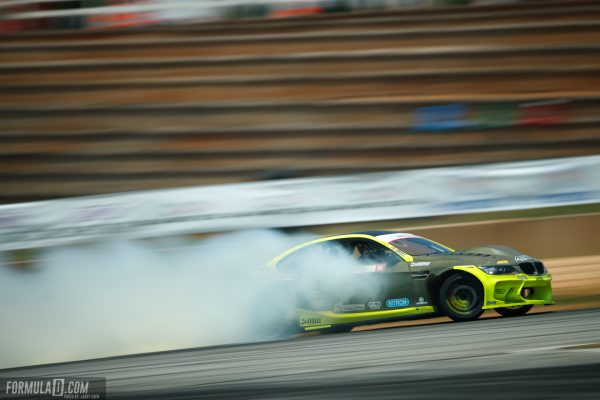 While James Deane is quickly becoming a staple in the Formula Drift history books, he cannot seem to buy a win against his fellow European Kristaps Bluss. A record of 0-2 against Bluss is the only driver in Formula Drift who hasn't lost to Deane after meeting him more than once. In fact, only two drivers in Formula Drift history have beaten him more than once at this point in time. That would be Kristaps Bluss (2-0) against Deane and Chris Forsberg (2-3) against Deane. Those are some pretty wild statistics and I am personally finding Deane's tandem much more enjoyable this season compared to last. Kristaps Bluss and his HGK Eurofighter BMW might be the only thing to just stop this championship repeat from James Deane.



…
9. Matt Coffman Jumps the Light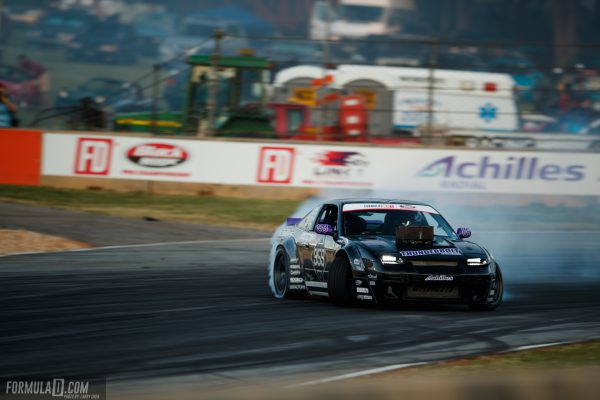 This was a pretty wild turn of events for the weekend. Matt Coffman jumps the light and leaves Ken Gushi in his dust during Top 32. Matt Coffman is given the win and after Top 32 a protest is reviewed and the first run (leading to the protest) must be re-run just before Top 16 starts. The new runs result in Ken Gushi advancing to the Top 16. I think the judges and staff made the right call to rectify a bad situation. I do think this should have this of been caught in the first place (I'm sure Ken Gushi agrees!). Who is monitoring the light at the start line? This should be monitored more carefully in the future. It's probably not a crisis since this really hasn't happened before but I have to wonder how much more trouble this would have caused if it was done in a faster moving part of the event like the Great 8.



8. Ryan Tuerck Looked Really Good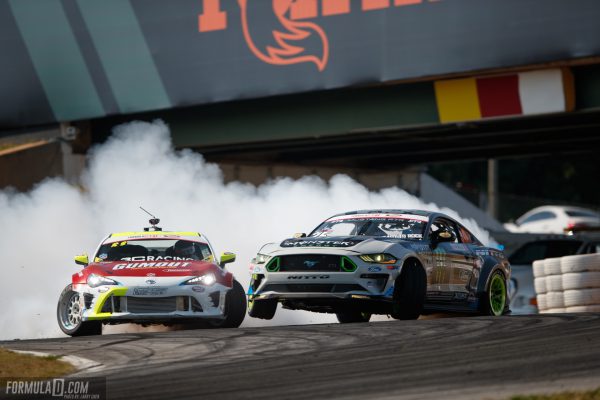 One driver who hadn't caught my eye yet this season was Ryan Tuerck! His Toyota 86 looked really dialed and if he had avoided James Deane that early in the event I think a podium was an easy score for him. His battle against Vaughn Gittin Jr. in Top 32 was one of the best tandem runs of the weekend and likely overlooked since it was so early on. I even would make the argument on his first group of runs against James Deane he had perhaps slightly the better runs. I hope this is a sign the team is gearing up for a strong second half of the season. Tuerck hasn't landed an event victory since Orlando Speed World in 2015 so he does feel really overdue for his fourth career victory.



7. Pro 2 Was the Best of Times and Worst of Times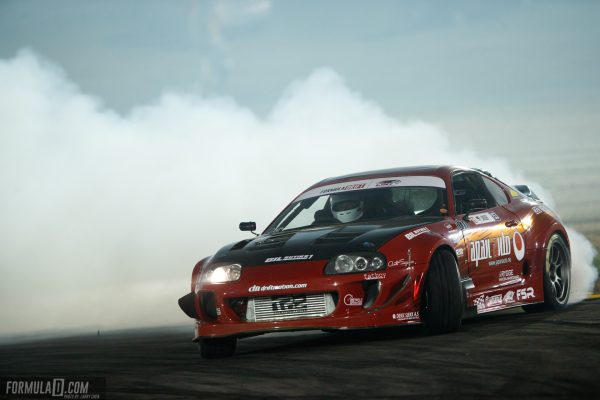 Some of the Pro 2 battles were ugly and some were really really fun. I want to put a little focus on the positive and say I think the top 5 guys in Pro 2 that drove in Atlanta could likely beat the bottom 5 drifters in the Pro ranks right now. The Riley Sexsmith and Ryan Litteral battle was quite a highlight of the weekend with Sexsmith constantly smashing into the KORU Works 350z in the tandem runs but Litteral held his line and finished the lap. Ola Jaeger looked like a younger Fredric Aasbo (in his old MKIV Supra) as he went on to victory against Dylan Hughes whom also really looks like a future top drifting Pro as well. Pro 2 after some rough teething years is starting to look like a great success story.



6. The Livestream Dual Run Replay is so Key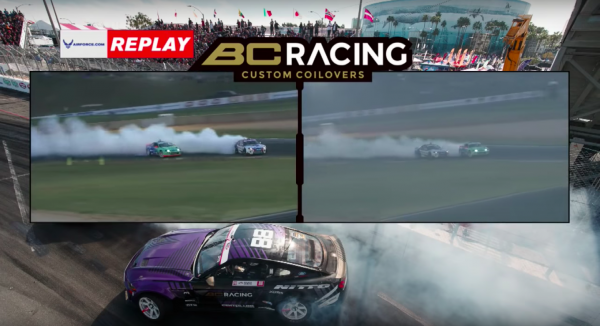 I really found these to be one of my main highlights from Road Atlanta. Some of the battles really needed these to help you realize where each driver made different mistakes. I think split view drifting in this manner will really help the general fan understand how a call was made. The icing on the Livestream cake will be when they get more camera angels live (especially for car to car contact) or just let us view that drone they are always flying around for the CBS broadcast please!



5. The Rookie Race is Tighter than Ever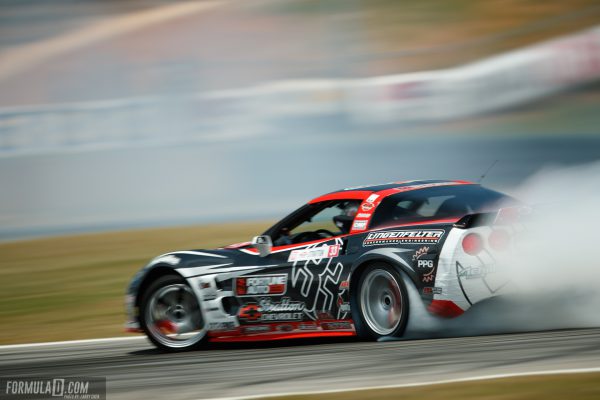 Just 36 championship points split the top five drivers competing for the Rookie of the Year crown. Dirk Stratton in fact, only holds the lead over Matt VanKirk by just 1 championship point right now. This has to be the most exciting and close rookie races in recent memory. I don't really see a clear ROTY winner this season yet, so this is a competition I'm going to keep a close eye on for the Top 10 through the rest of the season. That is, until one driver rises to the occasion and starts dominating the Rookie Championship standings.



4. Jhonnattan Castro DNF Raises An Interesting Question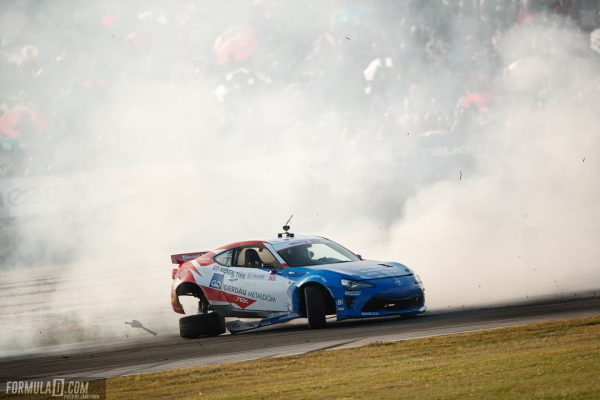 After thinking about this incident between Castro and Rad Dan, I realize you have to call it a racing incident, but man it hurts for Jhonnattan Castro. You can almost attribute his mechanical failure to the fact that Rad Dan slammed his Supra into his Toyota 86 in that same spot earlier. However, Formula Drift staff cannot really make that kind of retroactive call so it's a tough spot for everyone. This should be a stark reminder for teams to really check over their suspension when given the free pass to inspect the car after racing contact. I do have to wonder under what conditions it would have been possible to catch this.



3. Justin Pawlak's Second Qualifying Run was Incredible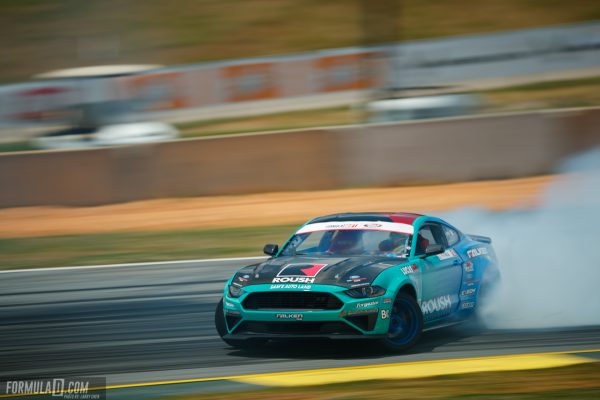 Everyone has stepped up their qualifying game this season and you have to imagine the free gift of 16 championship points by drawing "bye run" has to be a factor the top teams are considering. Scores are edging closer and closer to a perfect 100, event after event which means the driving level is at an all time high. If you need any evidence, just look at Justin Pawlak's insane second qualifying run he put down a strong 97. That run came after his first pass scored him a respectable 95. I really think the 100 score run is coming this season sooner or later. Network A was kind enough to make a video of the top 5 qualifying runs in case you don't want to spend hours watching the Livestream digging for the gems.



2. The Crashes and Car-to-Car Hits Really Piled Up this Season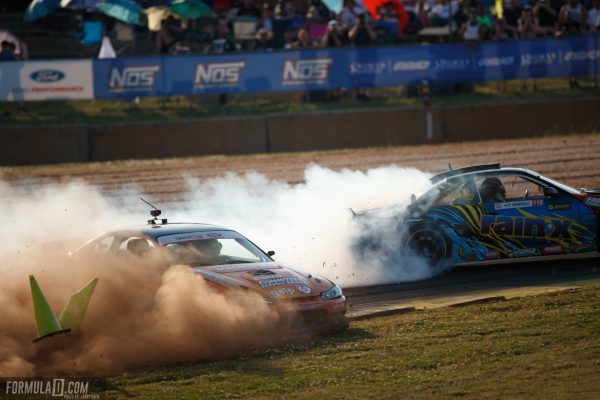 Matt Field and Pro 2 driver Jonathan Burnstad took some hard hits into the uphill wall at Road Atlanta. Both incidents were Thursday crashes so the footage was limited but it caught my attention, as I don't consider Road Atlanta to be a car-destroying track. The amount of car-to-car contact in Pro was also increased this weekend to a very high percentage over the past few years. What caused these supposed increases? Was it increased speeds or were these mistakes part of the progression of drifting increasing from year to year? I'm not quite sure yet but these mishaps pave the way for a potentially dangerous Wall Speedway round next which tends to claim a couple cars into the banked wall on any given drift weekend.



1. Kristaps Bluss Gets his Revenge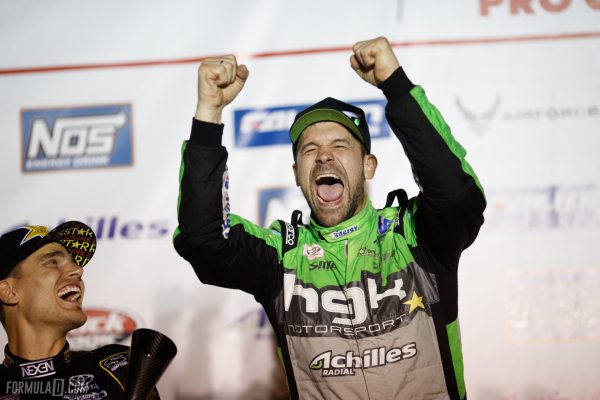 I am sure Kristaps Bluss envisioned his first Formula Drift victory over and over again in his head. He would finally become the 27th drifter in history to win a Formula Drift event. It just happened to be a rematch of the last time he made the finals against Fredric Aasbo at Orlando Speed World. From my perspective that battle was Kristaps to lose. So I am sure it felt rather poetic that he managed to beat the same driver to take home his first ever event victory! With the way his car looked at Road Atlanta, I can see him winning his second event this season. His BMW also becomes just the third one to ever win a Formula Drift event.