Written by Joey Redmond of Wrecked Magazine
10. Aasbo Must Hate the Final Battle at Irwindale Speedway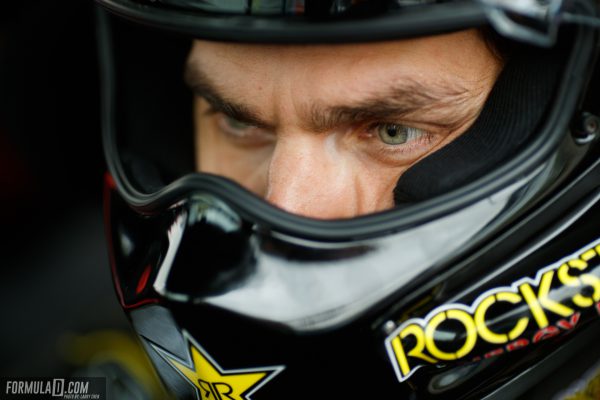 It was crazy to live through this past final battle versus Vaughn Gittin Jr. and seeing Fredric Aasbo fall just short of a championship. It was almost a carbon copy of the 2014 Formula Drift championship where Fredric Aasbo lost to Chris Forsberg by 11.5 points.
Back then Fredric Aasbo managed to beat Chris Forsberg in the Final Four and faced one last battle in the final against Daigo Saito. If he won, he was champion and if he lost he was going home second. He lost thttps://news.formulad.com/wordpress/wp-admin/edit.phpo Daigo Saito in one insane battle and fell just short of the championship. I have to commend him for getting so close twice as that is quite a feat in itself. Even crazier, if he had won both battles he would be the first and only three-time Formula Drift champion this past weekend.
9. Dirk Stratton Wins Rookie of the Year in a Corvette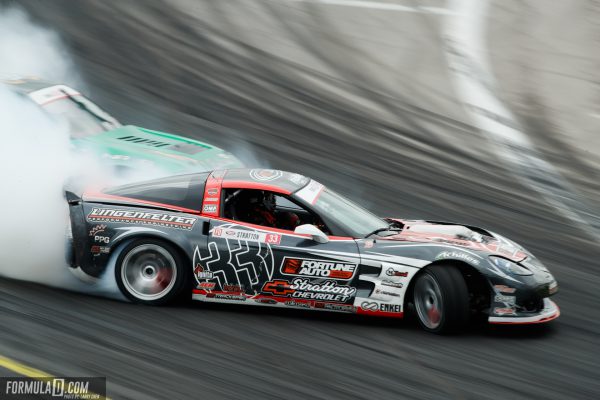 The Rookie of the Year race was a solid one this season. Matt Vankirk and Dirk Stratton went back and forth performing better than some veterans of the sport this season. It all came down to Irwindale when Dirk Stratton drove the wheels off his Corvette to beat Jeff Jones and secure his Rookie of the Year status by just a marginal two points!
8. Forrest Wang Proves He is King of the S-Chassis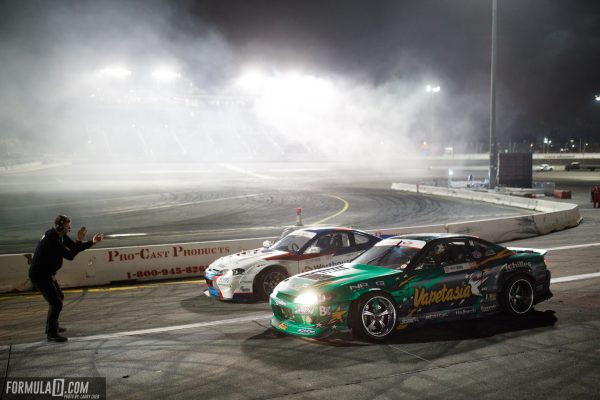 The one battle everyone would of paid good money to see this season was a S15 showdown between James Deane and Forrest Wang. They are two guys with similar builds and incredibly different styles. James Deane is faster and drifts with less flair and sacrifices way more for proximity. Forrest is a little slower with more wheel speed and style and loves to ride walls with his bumper. The showdown resulted in James Deane messing up on the entry at Irwindale giving Forrest Wang a pretty easy win! Until next time, the S-Chassis king crown is sitting firmly on Forrest Wang's head.
7. Travis Reeder Fails to Qualify and Still Wins Pro 2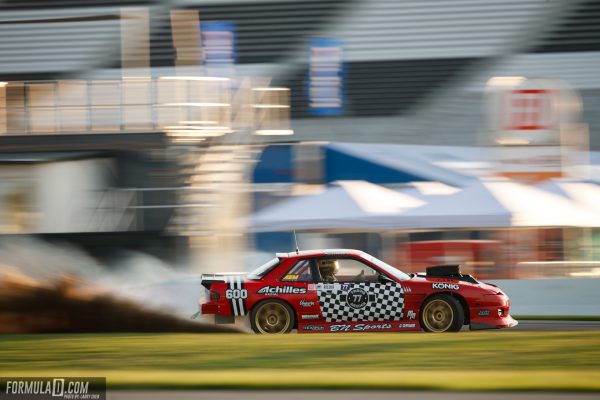 Travis Reeder gave Dylan Hughes every chance to steal the Pro 2 championship from him but managed to hang on and earn top honors. Some car setup struggle resulted in him not qualifying for the event at all, but Dylan Hughes couldn't capitalize on Reeder's mistake after losing in the Top 16. This was an anti-climatic finish to the best Pro 2 season in history before Irwindale.
6. Will the Ferrari Project Continue?


The arrival of Federico Sceriffo and his Ferrari 599 GTB was more exciting than I ever expected. His season started off with a fire in Long Beach but his team got the car back together for Orlando and we saw the progression of the Ferrari over the season. His attitude is awesome and we really hope the Ferrari drift project continues into the 2019 season.
5. Europeans Dominate the American Drift World and Sweep Podium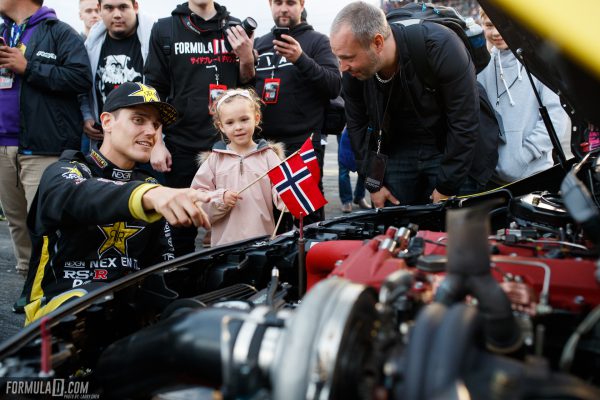 This event might mark a sad milestone or marker for the current level of American drifting. The highest-ranking American this season was Chris Forsberg who finished in 4th place at an alarming 196 points behind James Deane. Europeans have come across the Atlantic and dominated the world of drifting. This 1-2-3 finish might really lock in Europe as the new pinnacle of drift talent. Can any American even win it back in 2019?
4. Justin Pawlak was the Secret Championship Contender You Didn't Think About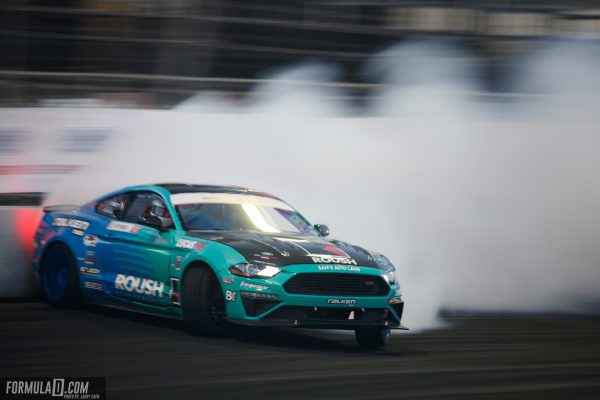 Yea, wait what….? Justin Pawlak finished this season in 5th place. Bet you didn't even notice or realize he powered his Mustang all the way into a top five spot. Justin had a really level and smooth season with his best finish being a third place result in New Jersey and a fourth place finish in Seattle. Consistent performances were a big key point for Pawlak over the season and with a little improvement he can chase for the championship in 2019. The closest he has come was back in 2011 when he finished second behind Dai Yoshihara just 5.75 points behind him and I think 2019 might be his big comeback.
3. The 99 Score Qualifying Run Got Us So Close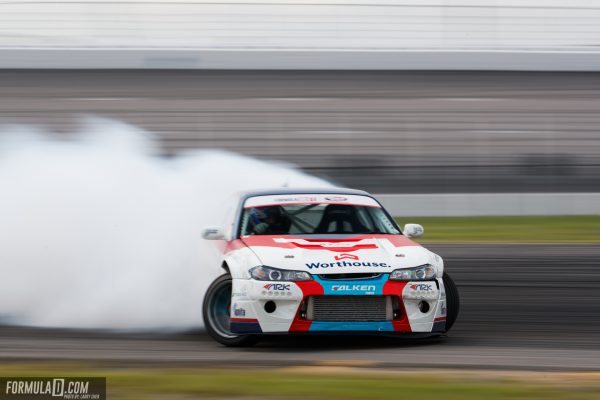 James Deane gets so close to the sun once again and this with a 99 qualifying run. Tanner Foust still currently holds the only 100-point run back at Sonoma Raceway a long time ago. The qualifying scores were really high this weekend but the tandem tended to back that up. Tandem was door to door from Top 32 to the finals, which is unlike the Irwindale level of competition in seasons past. With the 99 score, this means Tanner Foust is the only driver to achieve a 100 point score in the first 15 seasons, which is a pretty crazy record.
2. Vaughn Redeems his Season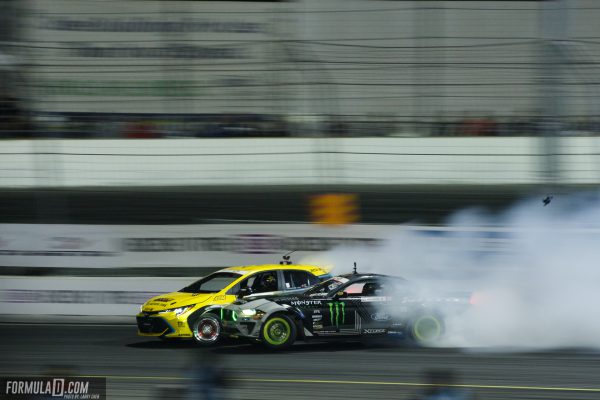 Vaughn Gittin Jr. has had a really rough season and he was open about that in his Formula Drift video "FDXV – 15 years of Drifting w/Vaughn Gittin Jr." I'm sure many people were close to putting him down in the history books as a retired drifter next to Sam Hubinette and Rhys Millen soon, but then he comes out driving out of his mind and destroyed everyone in his path to take home his 9th career victory. That exciting win that stole a championship from Fredric Aasbo also puts him in second all time for wins with 10 behind Fredric Aasbo as well.
1. Back to Back by 4 Points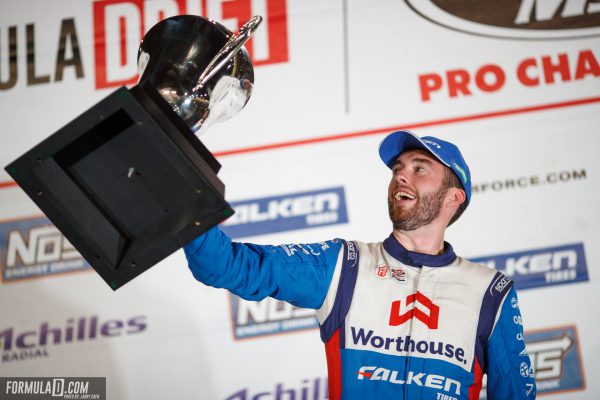 James Deane has been on one wild season that almost slipped away after a huge loss against Forrest Wang. James Deane secured himself in history as the second driver to go back to back championship wise and we imagine he is looking to be the first three-peat in the 2019 season. However, James Deane's trajectory isn't looking promising when you look at the numbers. In 2017, he won 4 events and scored 651 points. This season he won 2 events and scored only 595 points. He will need to reverse that trend to defend his Championship status and three-peat Formula Drift.