Written by Joey Redmond of Wrecked Magazine

10. Kevin Lawrence Never Quits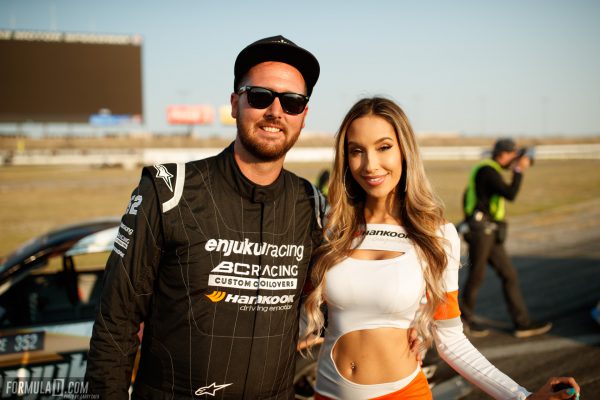 While serious engine issues and build delays took out drivers such as Dean Kearney and Taylor Hull, it was the never give up attitude of Kevin Lawrence that shined this weekend. He blew up two motors back in Florida in his proper built 240sx and grabbed the Enjuku Racing R32 Skyline at the last minute for a cross country drive to Long Beach. More mechanical issues hit the team and Kevin smacked nearly every panel on that poor R32 against walls in Long Beach but he kept going and took a loss in the Top 32 when most teams would have quit 16 issues ago.



9. Go back and give Piotr Wiecek that famous 100 Point Qualifying Run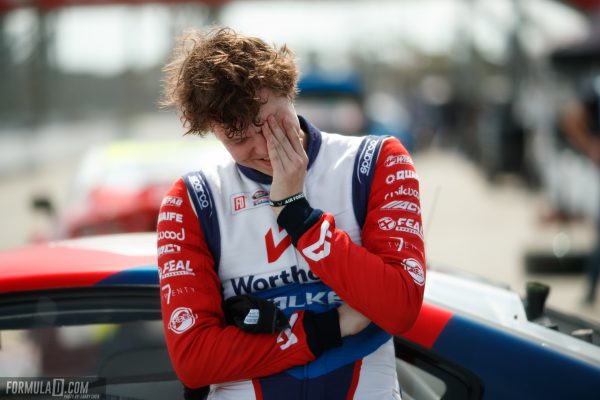 The biggest missed call of the weekend for me was the judges robbing Piotr Wiecek of a 100 point run. If that wasn't a 100-point run then I don't think one is possible at Streets of Long Beach period. He was 100% committed around the course and the more I watch the run, the less I can see the four-point deduction. The only person who was happy about that 96 score was Tanner Foust as he remains the only driver in history to achieve a perfect qualifying score.



8. Third Brake Light Elimination was A Genius Move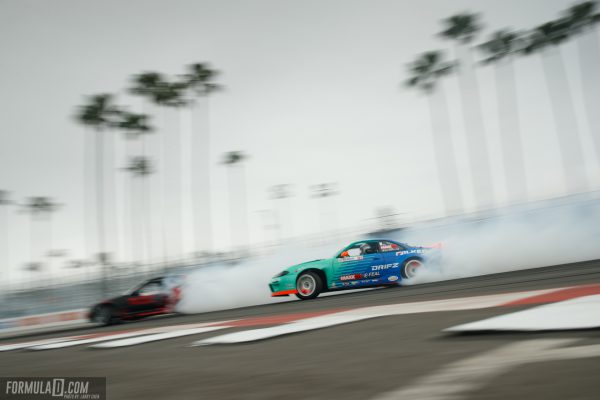 I was prepared before this event to come on here and tear apart the judges and the policy change that invoked the elimination of the third brake light. However, the new tire marker/visible tire rule I favor much more. I think it allows the judges and fans to see wheel motion that is more important than brake lights, which can only be seen from certain angles. It is a really bold change they put out for 2018 that I think will pay off. This rule change can hopefully put an end to some certain drivers that are well known for slowing down off throttle to bait drivers into contact



7. Matt Field way too Conservative in that Corvette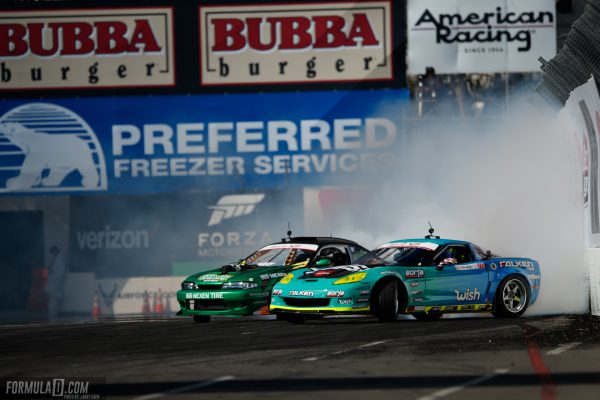 I really hope Matt Field was just not 100% comfortable in his Corvette because he drove more conservative than I have ever seen him drift. I'm banking on the door banging 100% Field will be in full swing by Orlando Speed World but it was so strange to see him be so timid in a drift car. I really want to see the Corvette become a successful chassis in Formula Drift so lets hope Field can get more seat time and settle into the C6 Corvette. He needs to come out to Round 2 and really earn that "Beast from the Bay" title Jarod has given him.



6. Matt Coffman Continues to Quietly Advance his Level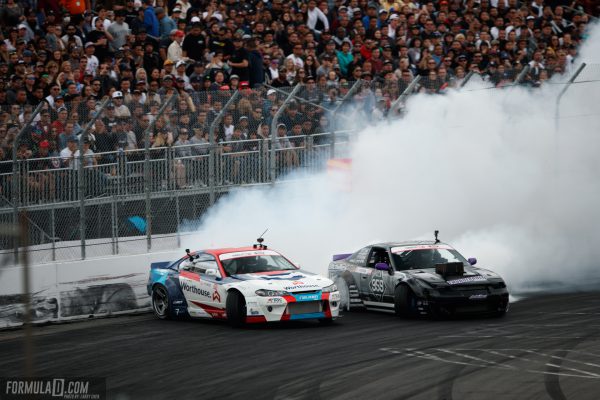 Most drivers in 2018 have all the flash on their car and a constantly updated Instagram account but the silent ripper these days is Matt Coffman. He really gave it to Piotr Wiecek in the Top 16 and could have even won that battle which is unreal considering this is the same Piotr Wiecek that I think deserved a clear 100 points on his qualifying run. If Matt Coffman found himself somewhere else on this bracket, I think he would be standing on the podium. I also think the podium is his at some point in 2018.



5. Dirk Stratton Made a Statement in his Corvette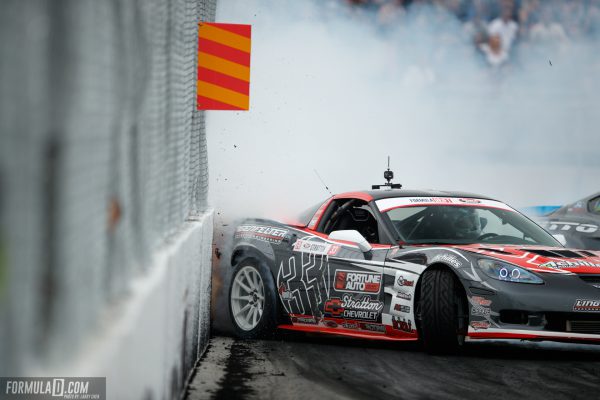 If I had to make a bet on Rookie of the Year after one round I would put all my money on Dirk Stratton hands down. He looked like the most committed and confident driver of the weekend from the 2018 rookie class. His wreckers or checkers style drifting resulted in a wreck on the weekend but his confidence and lack of intimidation from the big name drivers will pay off over eight rounds.



4. Alec Hohnadell Got Dealt a Tough Loss Against James Deane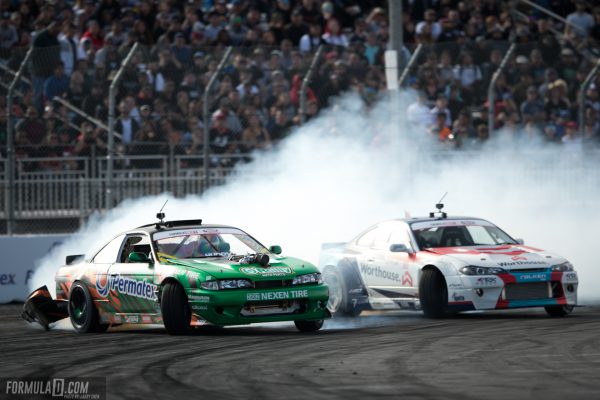 I almost don't want to write about this battle because I am so torn on the result. My gut reaction says Alec Hohnadell got a raw deal and should have won based on his lead run not being a zero. I talked independently to two of the three judges after the event while watching the battle on an iPhone and they both said Alec Hohnadell was not in drift too long to give him a score and therefore he was given an incomplete. I see where they are coming from but I think you could really interpret the call both ways. It's a judgment call that makes it hard to favor with a double zero when Hohnadell finishes the course and Deane breaks down before the finish line. Other than this messy battle I think the judging was flawless all weekend.



3. The Ferrari Fire Seen Around the World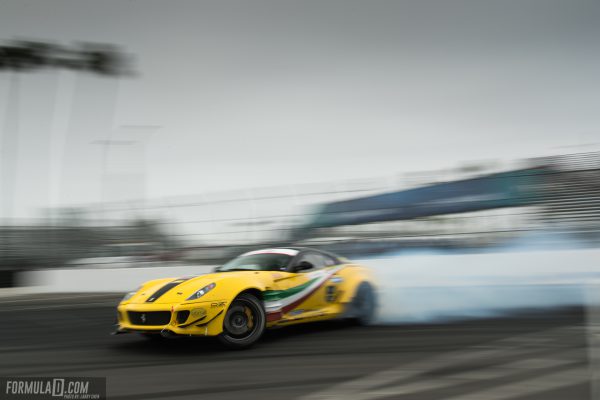 I had to pinch myself as I watched the big screen show a Ferrari 599 going up in flames just out of my eyesight in grandstand 16. The $320,500 MSRP car is by far the most expensive factory drift car in Formula Drift history and to see it turn into a fireball before making a full tandem pass was gut wrenching. Luckily, the driver Federico Sceriffo hopped out quickly and was safe. It was mentioned to me by some people on track over the weekend that the fuel pumps remained on when the car came to a stop which led to gas pouring all over the place. This led to the fire which was difficult to suppress and the giving Sceriffo and team another tough break on his debut weekend. It also looks like he is putting his team to work to get this car back on the track. I think Orlando might be a long shot for repairs but I count on seeing this car in action at Road Atlanta in May.



2. Is Fredric Aasbo the only hope from a Worthhouse Championship Repeat?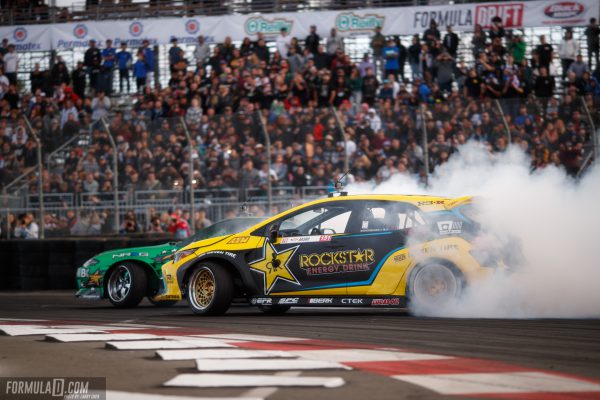 I always find myself cheering against the most recent champion when the new drift season starts up. Maybe I am a sucker for the underdog but my biggest fear about Formula Drift is a "Jimmie Johnson NASCAR domination era" that lulls the series to sleep with a repeat champion over and over again. Aasbo seems to be the biggest barrier after one round to a Worthouse championship but Wang might be the sleeper champion tons of fans will be rooting for after a second place finish as well. The real shame for fans everywhere was we didn't get to see a final four battle of Wang vs. Deane.



1.Forrest Wang is Back and Seems More Focused than Ever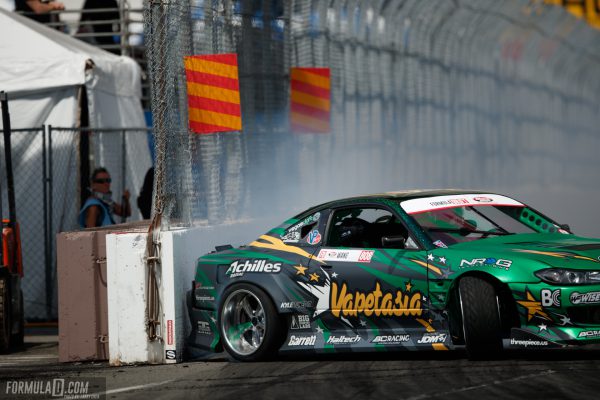 The whole feel behind Forrest Wang's return to Formula Drift seems different this time. With a year off under his belt the new team seems more focused and ready to make a run for a championship. A smaller turbo and new gearing was just a sign of things to come from the program giving them more boost about 1000RPMs lower than before. He topped the weekend off with his first ever victory over three-time champion Chris Forsberg and a podium spot.