Written by Joey Redmond
10. Dai Yoshihara the Consistent Top 10 Driver Nobody Talked About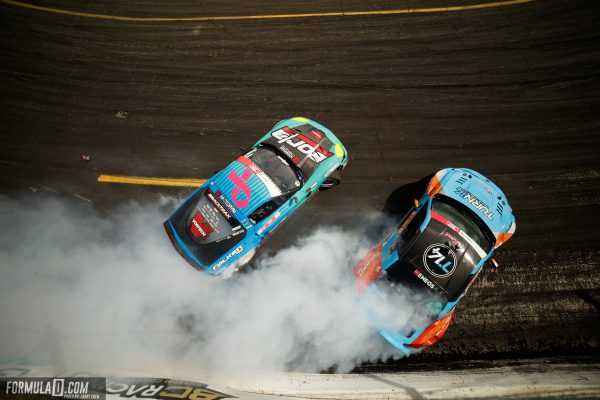 Dai Yoshihara had a quiet but successful season after struggling for years with his new chassis. He finished this year in ninth place with 360 points backing up his 2018 performance of 349 points that placed him in 10th place. His one podium of the season came at Evergreen Speedway where he looked like he would have won the whole event until he ran into Piotr Wiecek in the Final Four. I would love to see Dai Yoshihara make another step up and get back to battling for a championship. This would be his second career championship after his insane 2011 victory.
9. Denofa's Qualifying Run was 100% Unreal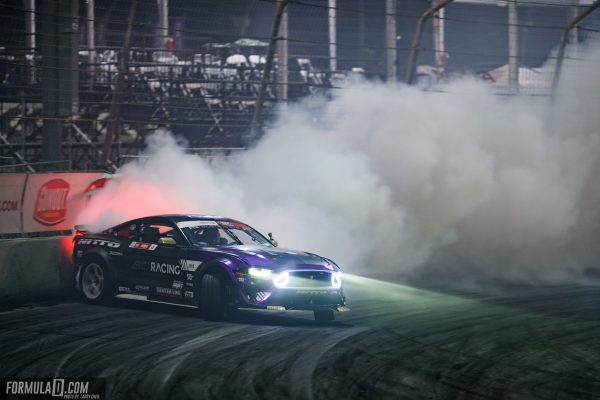 Chelsea DeNofa put down the second most incredible qualifying run of the season for me right behind Justin Pawlak's New Jersey 100-point lap. The commitment and never lift throttle game is something we have come to love of Chelsea DeNofa and wish more drivers could adapt to that insane style. He had an unfortunate crash against Dai in Top 16 but what a wild weekend and qualifying performance to close out the 2019 season.
8. A War of Attrition – Cars Clattered and Destroyed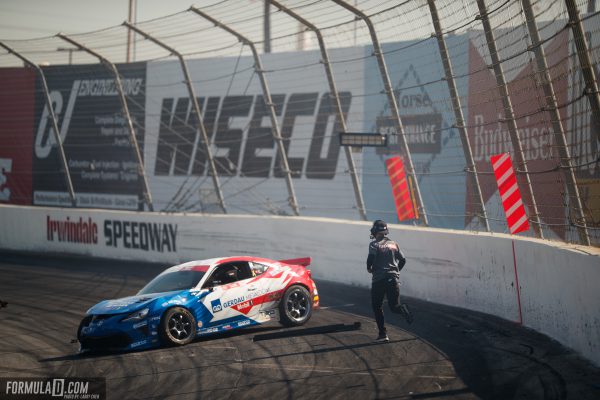 Ouch! In the words of announcer Jarod DeAnda it was a "yard sale" at Irwindale Speedway over the weekend. Most drifters seemed to throw caution to the wind with it being the last event of the season and the tow truck driver got the biggest workout of the weekend. The phrase wreckers or checkers really was on display as many top drivers and talents crashed their way out of the event and put an expensive finish to the long 2019 season.
7. Michael Essa Scrambled to Make Quite a Come Back!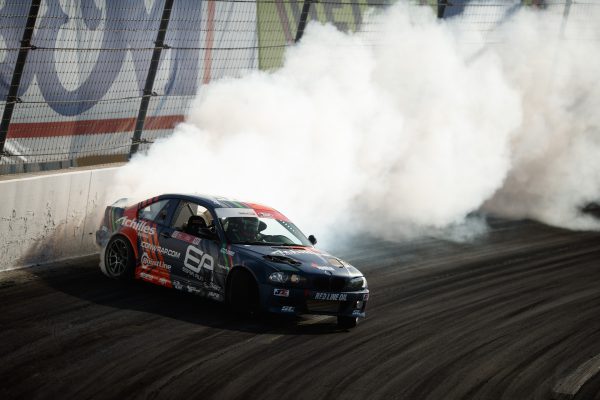 Michael Essa commented about how his E46 BMW was in such bad shape that he almost scrambled to find another car to compete for the Irwindale race weekend before it started off. He then "threw a bunch of parts at it" and the car got back to its running ways. Essa then almost won the whole event if it wasn't for a red hot and focused Ken Gushi in front of him. It was nice to see the 2013 Formula Drift champion back in a seriously competitive form.
6. Travis Reeder Secures Rookie of the Year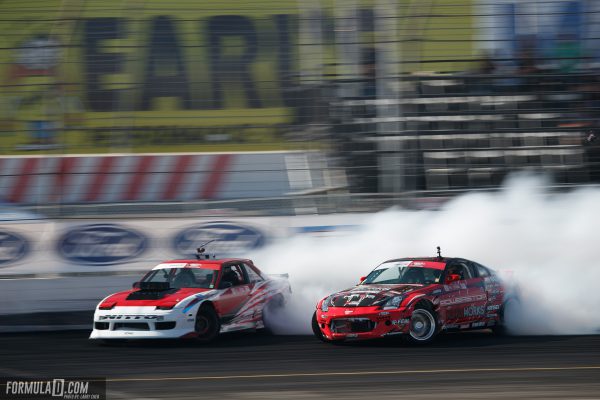 Travis Reeder got an easy walk into ROTY after Dylan Hughes was unable to get his car to Irwindale. It was a well-deserved victory for Travis Reeder who also made history drifting the first all electric vehicle in Formula Drift back at Road Atlanta this season. Hopefully he returns in 2020 with an electric Camaro ready to compete for the full season and Dylan Hughes can salvage a new program and stay in Pro for another season.
5. Forrest Wang Won it For Me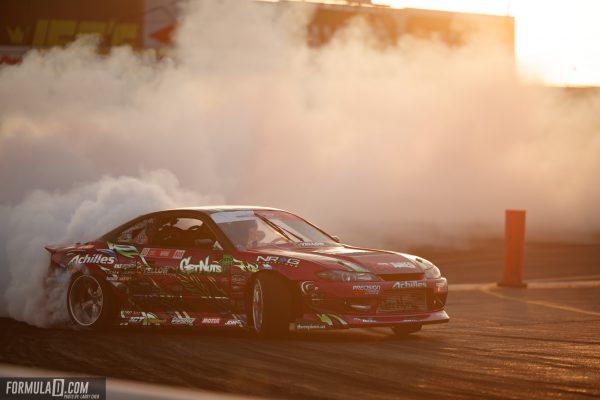 This battle will go down as one of the legendary Irwindale showdowns of all time. Forrest Wang went so deep into the bank wall that Deane was scared to match his angle/style up on the big bank. The fact that Deane and Wang have the same car with the same engine package really highlighted the contrast in their driving styles and approach to winning the battle. This same battle happened last year at Irwindale and Wang received the win over Deane. This time it played out with the judges really struggling to pick a winner, but after two One More Times they gave the victory to James Deane. It was a tough call and the judges seemed to put much more emphasis on the lead runs. It really hurt me to see Wang go out with such a stylish tandem performance and Deane lacking angle behind him but the judges had clear judging criteria before the event and stuck with it.
4. Odi Bakchis Season Ends with a Crash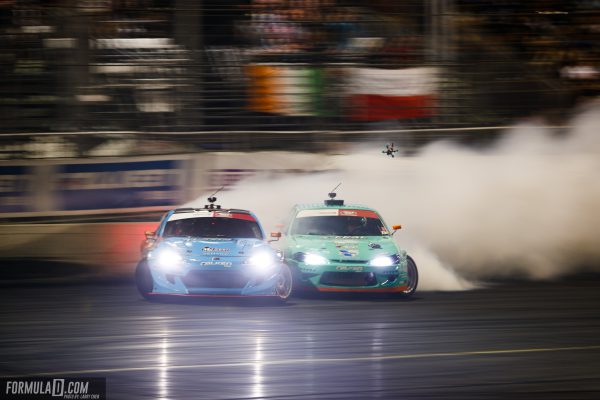 Odi Bakchis season ends with a crash in a wild Great 8 battle with Michael Essa. It was kind of a representation of the end half of his season. Odi racked up 497 points in total for the 2019 season. He scored 206 of those points in the first two rounds of the year meaning his last six events only produced 291 points. That is a measly 48.5 points per round after coming out of the gate on fire in his Falken Nissan 240sx. It's quite a disappointment for him and the team I am sure but Odi has found the talents to compete for a championship in 2019. Now, he just needs to apply it for a longer period of the season and get a little more luck on his side to push him over the edge.
3. Who Can Put Up A Title Challenge in 2020?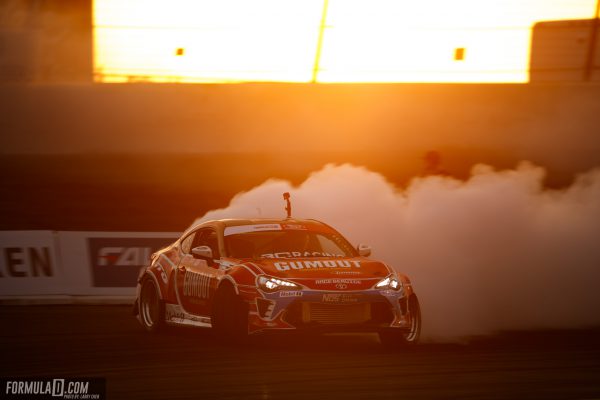 My short answer is nobody. The longer answer is a few drivers but they need to dig deep and really have a more consistent run. If you look at the Top 5 drivers, the three non Worthouse guys all struggled with an early exit in Seattle. If Aasbo or Odi had won this event instead of going out early they would be champion in 2019. The reality is some drivers were close but they just left the door too wide open for the greatest driver in Formula Drift history to step it up and take another championship.
Ryan Tuerck is another interesting shout for 2020 Champion. If you take his points average for the season after Orlando (compensating for his terrible wreck in Long Beach and scramble to fix car for Orlando) he scored 65 points per round. If you extrapolate that across the season he would of scored 520 points putting him firmly in second place above Aasbo.
2. Ken Gushi Steals the Show!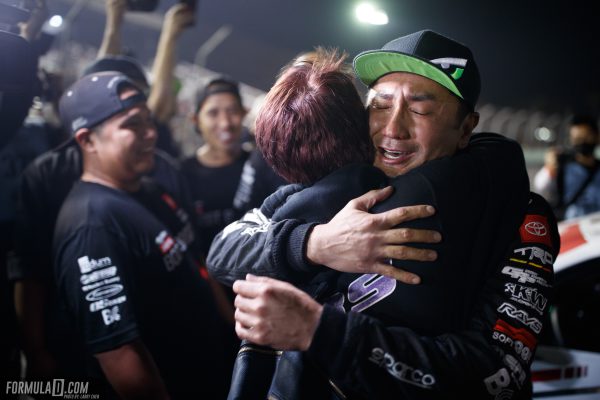 Ken Gushi becomes the 19th Formula Drift driver of all time to be a multiple event winner. His last victory was back in Houston 2005 in a Ford Mustang. He will hold a long-standing record of the driver with the largest gap between two Formula Drift victories. It was great to see the outpour of emotion that overcame Ken Gushi once he realized he won his first event in 14 years. I'm sure it made it even more special since he now manages his own program.
1. James Deane is Three Time Champ!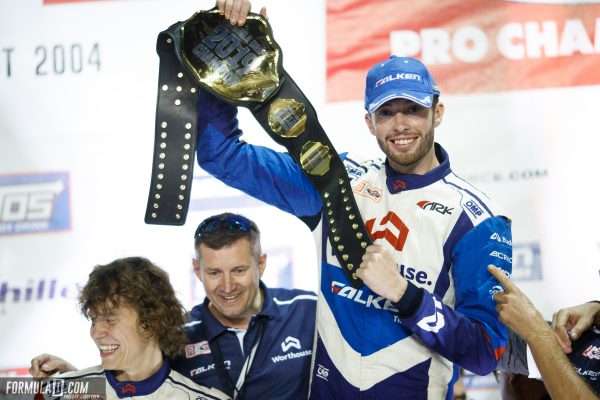 James Deane is the greatest drifter in the world regardless of what anyone tells you. He has come into Formula Drift and swept the most competitive drift series in the world three seasons in a row. His consistency behind the wheel is unmatched around the world along with his ability to adapt to conditions and other drivers quickly. He had a terrible start to the season and then finished it up with six podiums in a row starting at Road Atlanta to put him firmly in the championship lead with 565 points. He actually won this championship with 30 points less than last season but his competition failed to out perform their last season accomplishments as well.