Written By Joey Redmond

10. Taguchi vs. Aasbo – My Favorite Battle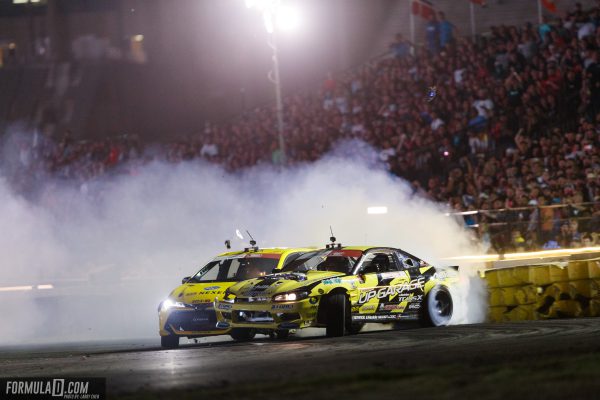 This took my heart for favorite battle of the weekend even though it was one of the more low key battles of the night. I think it stole the show for me as I had a much lower expectation that it would be a throw down compared to other matchups on the night. Taguchi brought it once again and drove strong on top of running over the front half of his car while leading against Aasbo! He really forced Aasbo to earn this victory and advance to the next round and Aasbo pushed like a man fighting for his championship life.
9. Adam LZ Push for Pro Competition in 2020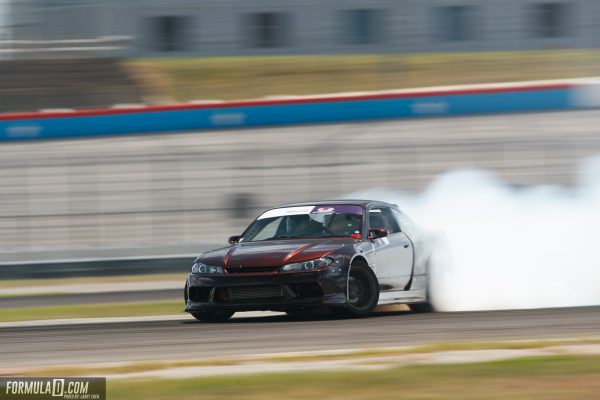 Adam LZ put together some great vlogs and gave everyone behind the scenes access to a Pro 2 race team like nobody has ever shown before. Now, I think he needs to take a swing at the big dogs and run the 2020 season in Pro to provide even more access and a look into how the big boys race. I heard on his vlog he won't be doing that due to the time dedication but perhaps another run at Pro 2 in 2020 and a possible championship in the Pro 2 ranks could push him to move up in 2021.
8. Travis Reeder Puts Space in Rookie of the Year Race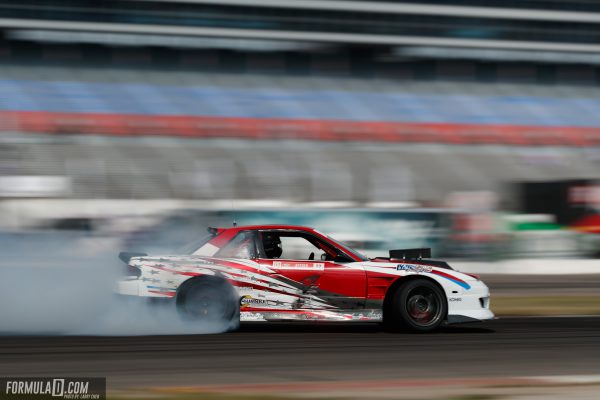 Travis Reeder looked so comfortable in his 240sx this weekend even though I must say I miss the Electric Camaro on grid. His performance was strong all around over the weekend and he pushed the Rookie Race gap on Dylan Hughes to 18 points with one round left. Reeder even had a respectable Top 16 throw down with Chris Forsberg before being eliminated.
7. Trenton Beechum is the Pro 2 Champ!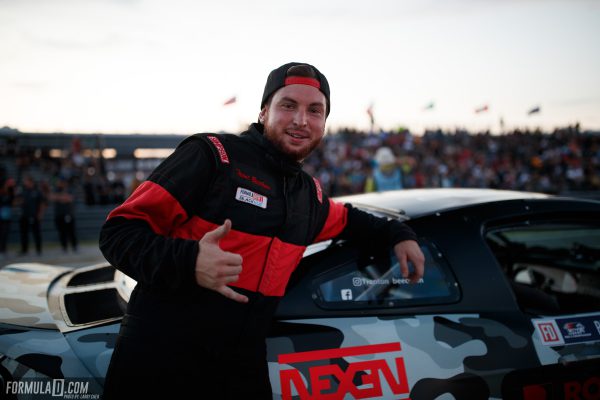 Trenton Beechum wrapped up the 2019 Pro 2 season with a win and Texas and a firm grip on the Championship trophy! The Southern California native destroyed the competition this year winning half the events and putting Alec Robbins a distant 78 points behind him. A stellar season that should leave Beechum making plans for a Pro debut in 2020 to take on the Rookie of the Year race.
6. Matt Field Almost Changed History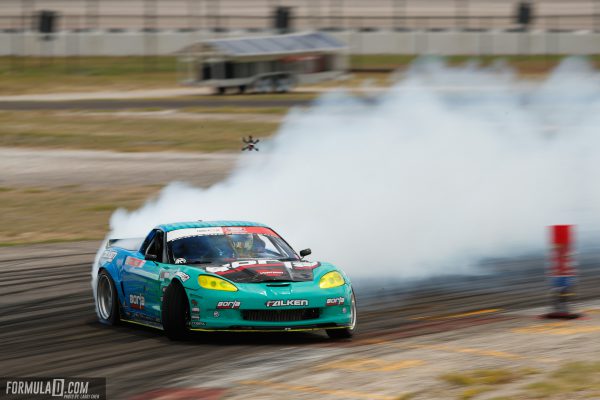 Matt Field was likely inches away from beating James Deane in the Top 16 of this race weekend. His Corvette hit the wall and sent Matt on the wreckers' side of wreckers or checkers when he had James Deane dead to rights to kick off the Top 16. That would change the dynamic of the championship chase in a big time way. If that result stood as a Field win, Deane would be lacking 48 points he earned by advancing on in the race which would have him firmly behind Aasbo and in the mix with Pitor and Odi going into Irwindale. It was a great run and reminded us why we love our Matt Field and how he always turns the dial to 11 once Irwindale comes and its next!
5. James Deane Brings Back the 100 Score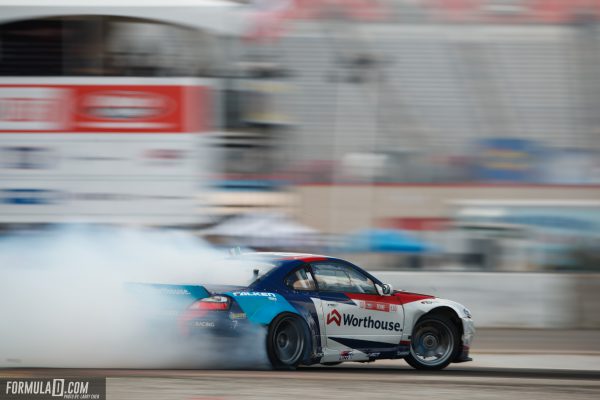 James Deane was hunting for a perfect weekend that involved qualifying first and winning the event but he ran into Chelsea DeNofa first. DeNofa really gave him a beating in the finals to stop his perfect weekend quest. James became the third Formula Drift driver in history to make a perfect 100-point qualifying run. The POV drone camera shows how smooth and amazing the run was! He nailed all his zones and had serious throttle commitment but is the 100-point score a bit too easy under the 2019 standards of driving to achieve?
4. Aasbo and Irwindale Don't Have Great History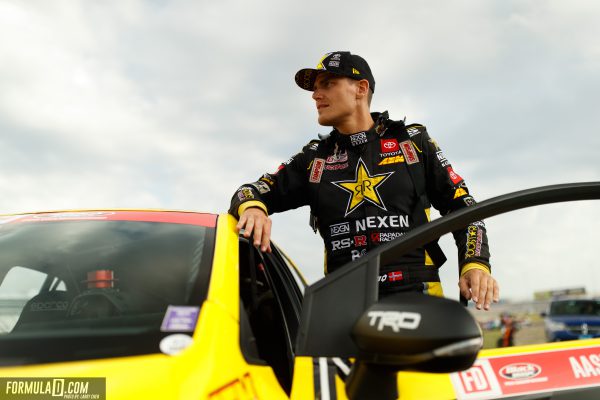 Fredric Aasbo seems to find himself in the same spot over and over again. If he can overcome some battles and get a little lucky he will be the Formula Drift champion. It seems like just last week he was pushing to beat Daigo Saito at Irwindale for a Championship but went down in some insane OMT battles to him handing over the championship to Forsberg. He also lost to Deane by a mere few points after an Irwindale shake down as well in more recent memory. Is Fredric just really unlucky at Irwindale or is he pushing to make the miracle win and constantly falling short or does he keep coming closer and closer to a miracle Championship?
He has a smashed Toyota Corolla that needs to be fixed very quickly and a lot of confidence so he can step into the House of Drift looking for his next championship chase. Basically, Aasbo can only be thinking about a victory on the weekend or his chances of taking another Championship home will be slim.
3. Pitor Wiecek's Pushing Aasbo into Wall Puts Big Questions Up for Irwindale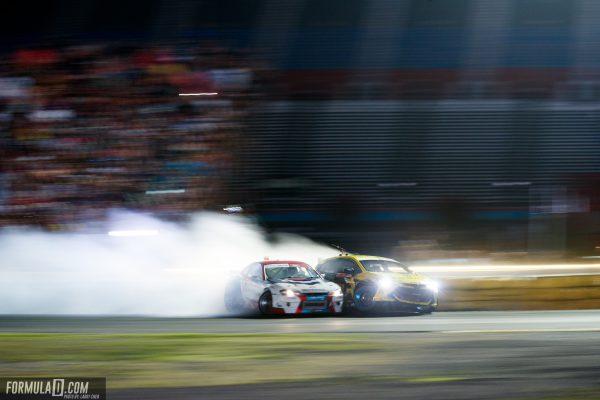 The Pitor Wiecek crash was a pretty ugly one. He slammed into Fredric Aasbo and threw his Toyota violently into the tire wall as it spun around hitting the wall again for good measure. The team, by a miracle, got it back on the track to face DeNofa but it was clearly not 80% together much less 100%. Aasbo in an interview stated the frame is bent but Papdakis took to his Instagram saying they think it can be fixed before the Final Fight at Irwindale. Either way, the crash creates a huge monkey wrench for the Aaasbo team who needs a win and nothing less at Irwindale while Pitor's Worthhouse teammate is one step closer into pulling a three-peat in Formula Drift. If you missed it, the POV drone shot of this accident is an amazing angle that lets you really take in what happened between the two drivers.
2. Chelsea DeNofa Puts on a Full Throttle Show and Wins!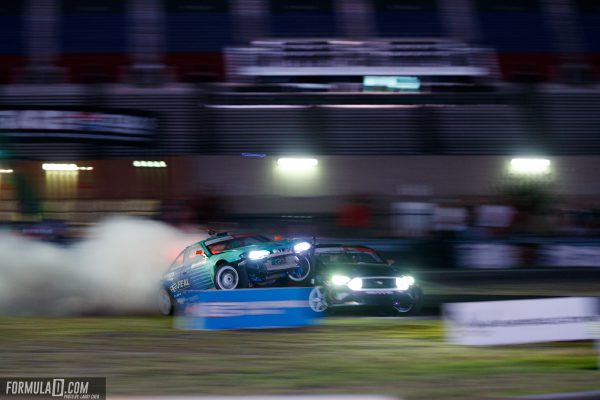 Chelsea DeNofa looked perfect all weekend for just the second time in his career. He mentioned in passing he was having a no lift contest with Vaughn all weekend and I think he clearly won that one! The ability DeNofa had behind the wheel to dial in all that insane angle into his Mustang without scrubbing much speed defied physics and the logic of professional drifters worldwide under the stars in Texas. He had some wild battles including being run over by championship hopeful Odi Bakchis on his road to the finals where he would face the final and hardest test. It was an all out battle with James Deane that was pushed to OMT by the judges. This saw DeNofa turn it up and Deane couldn't hang with him at the next level. This performance earned him his second ever career Formula Drift victory! Hopefully he brings this level of consistency to Irwindale and can repeat wins while entertaining the masses.
1. James Deane Is Looking for that Three Peat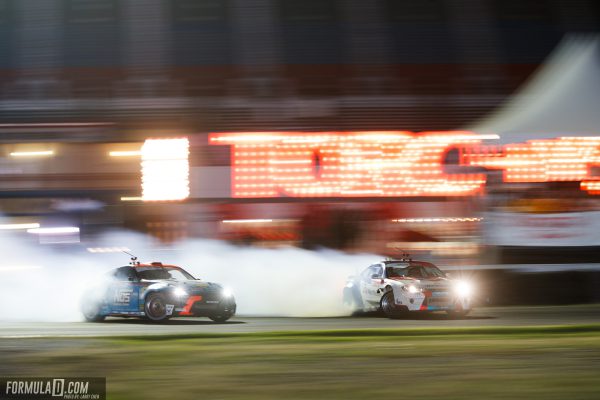 James Deane came one step closer to becoming the first ever back to back to back Formula Drift champion with a hard fought event pushing his car all the way into the finals. Sometimes Deane seems to get a soft landing into the Final Four but he drove to the limit in his Worthhouse S15 Silvia in Texas. He just didn't have enough in the tank to defeat Chelsea DeNofa in the finals.
Deane finds himself an uncomfortably small 19 points ahead of Fredric Aasbo going into Irwindale Speedway. If James Deane can finish above the rest of the driers he will be tied for the most championships in Formula Drift history with Chris Forsberg and likely the best drift driver in the world without much dispute from others backing up his championships.