Steady increase in past seven years reflects popularity of world's premier professional drifting series
Formula DRIFT – the world's premier professional drifting series – has reached a significant milestone in its continued climb to the top of global motorsports. With more than one million fans following the Formula DRIFT Instagram channel, it puts the series on an equal footing with NASCAR, with the expectation of continued growth over the coming years.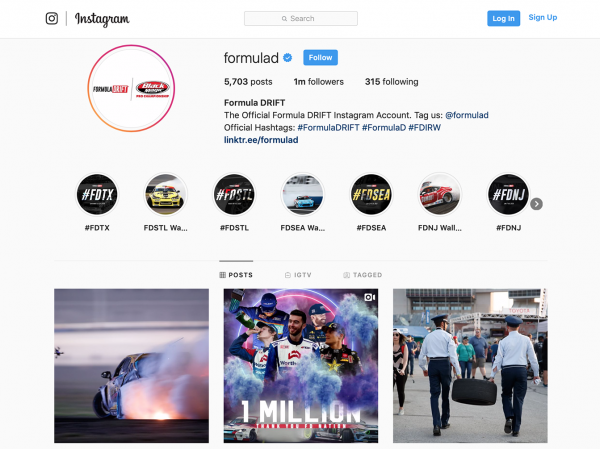 Formula DRIFT is very popular among younger, tech-savvy motorsports fans, who share the same gearhead culture as the teams and drivers, allowing them to connect directly to the stars of the sport and each other. Formula DRIFT has also been extremely proactive to ensure it is employing the latest tactics and technology to provides its fans with the most up-to-date information, images and video.
"Hitting 1 million users on Instagram is an important milestone for us. We are now tied with NASCAR on the platform, and given the growth-curve and success of Formula DRIFT on all social media channels, we're very excited about what the future holds for the series, drivers, fans and our stakeholders," said Ryan Sage, Vice-President at Formula DRIFT.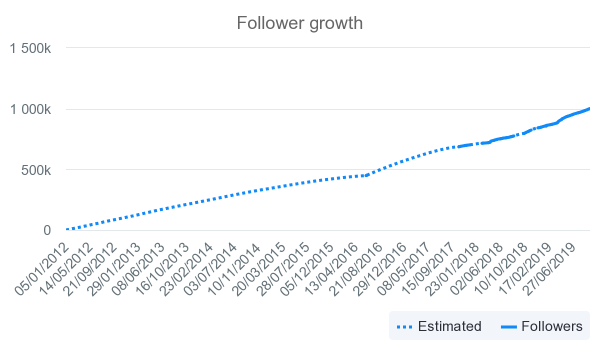 The FD Instagram page has seen steady growth ever since it was established on May 1, 2012. The increase accelerated in mid-2018 and while it took four years to reach 500,000 fans, it only required another three years to reach the one million mark. With new fans joining every month and plenty of content being shared, FD hopes to continue to expand its reach well into the next decade and beyond.