Saturday April 6 marked the beginning of a new season for the Formula Drift Pro Championship as 20,000 spectators poured into the Streets of Long Beach of sunny Southern California. Although no longer a rookie in the series, 2019 is the first year Taylor Hull has made it to compete at the first round.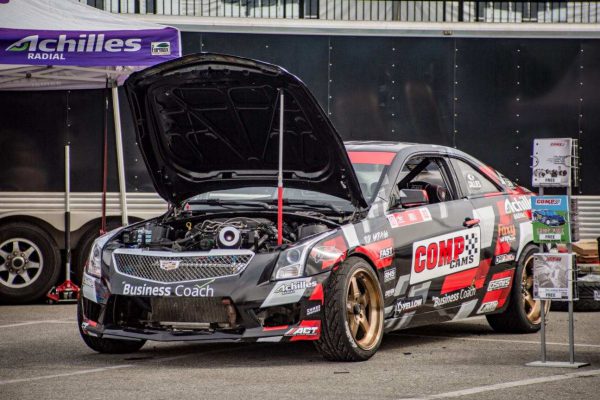 After unloading and setting up his new pit space and custom Drift Line tent, Taylor hit the track immediately to gain much needed experience at the treacherous circuit. He gained confidence and proved to adapt quickly as qualifying approached.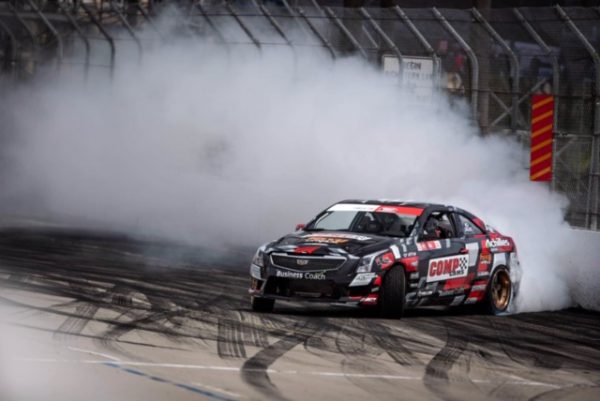 Some of his competitors would push too hard into the blind corners, making hard contact with the concrete barriers. Taylor was fortunate to avoid such issues all weekend.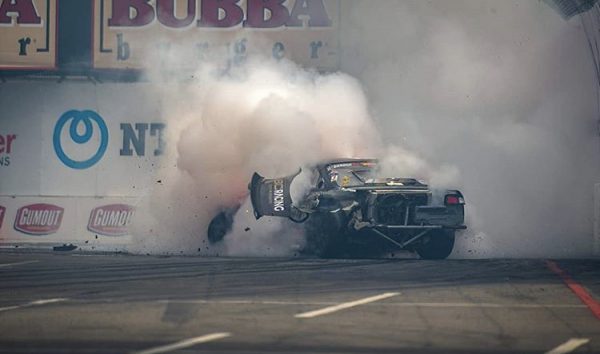 As qualifying commenced, there were 37 competitors and only 32 spots available. Hull and his team were confident even with only 6 practice laps. He would score a 76 on his first run and follow it up with a slight improvement in the second pass, earning a 78. This would place him solidly in the top 32 for Saturday and out of the dreaded 33-37 positions who were sent home after qualification. Taylor was quoted Friday saying "We had a couple of our best runs of the day in qualifying there and the car has been rock solid all weekend. It's such a pleasure to be behind the wheel of our Comp Cams, My Business Coach Cadillac on Achilles tire. I can't wait for Saturday."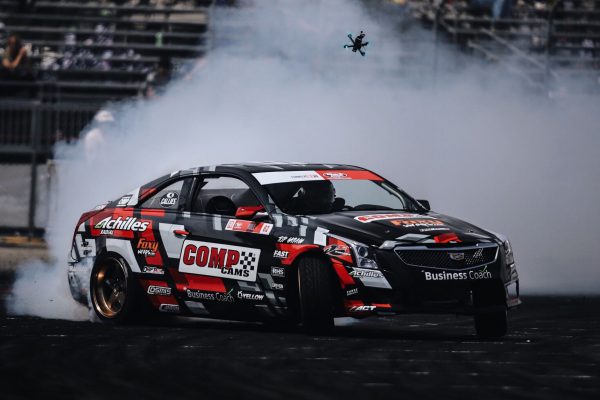 Saturday would begin with a short practice session in the morning. Taylor was never able to get a good chase run during that time due to the lead drivers having issues in front, but he was still confident.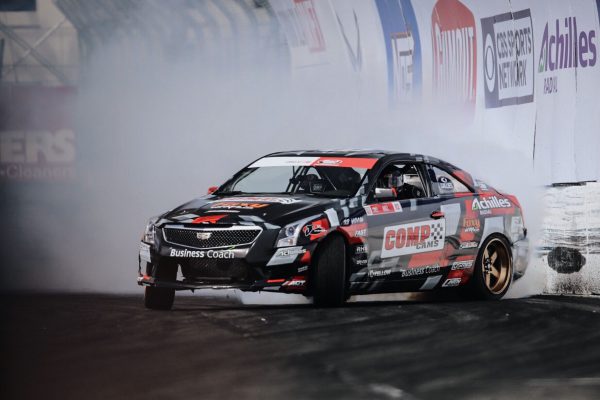 Taylor was matched up against Achilles Tire team mate Forrest Wang in top 32 battle. What ensued next was nothing short of a beautiful spectacle of drifting, complete with wall taps, tight tandem and Achilles tire smoke filling the air. When the dust settled, Taylor would not get the victory over Wang, but he remains upbeat and optimistic about the start to the 2019 season.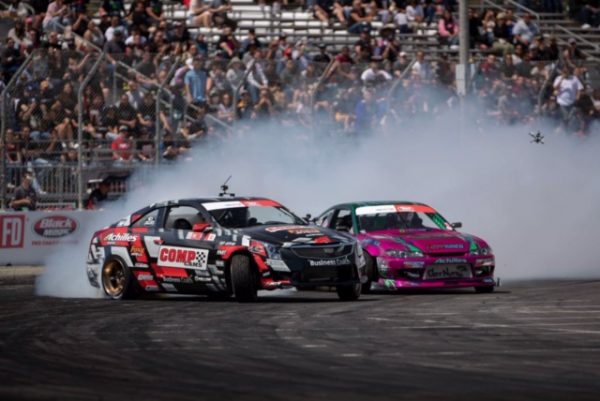 "Wow! That was a great run and a wild weekend! This time last year we were building and rebuilding engines and didn't even make it out here. Just being here is a huge win and putting on a great show for the fans out here in Long Beach was a pleasure. We're going to Orlando next, a track I'm familiar with. We're going to bring it there!"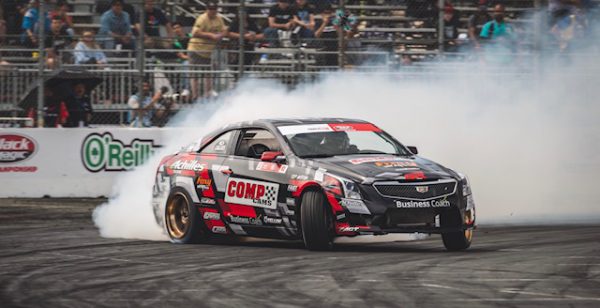 Taylor will compete next at Orlando Speedworld in round 2 of Formula Drift April 26-27. He would like to thank all his fans, crew, and partners for all their support.