10. Ryan Tuerck Made It!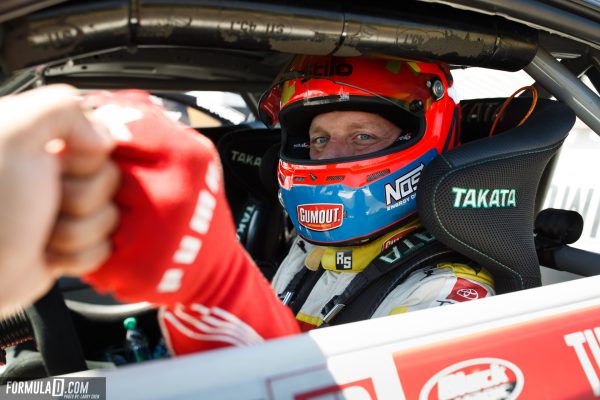 Wow, the fact that Ryan Tuerck scrambled to get his Toyota 86 rebuilt in an old chassis over that short period of time was pretty insane. Double that with the ability to run into the Top 16 was a pretty impressive feat for any team to build a car that quickly and not have some serious mechanical issues. Now the challenge will be keeping this new build together for the east coast leg until the team returns back to home base in Los Angeles and works to push Tuerck back into the Top 10 in the championship race.
9. Jhonnattan Castro Just Dominates OSW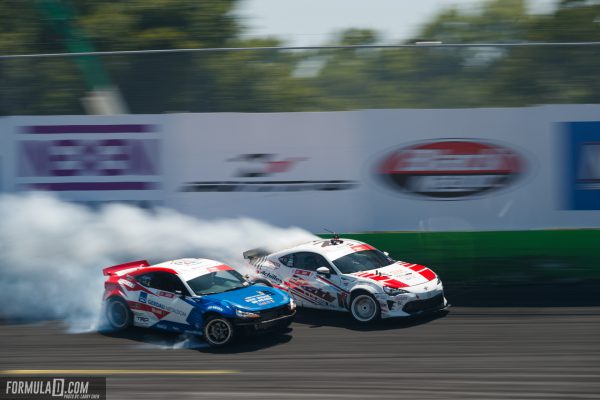 Jhonnattan Castro continues to be one of the most underrated drivers in Formula Drift in my opinion. He really tends to show that off at Orlando Speed World every single season! Don't let the early exit to Ken Gushi fool you because it was an insane battle. It was by far the best battle of Top 32 and could of come out either way in the end. If you skipped Top 32 I recommend going to watch these guys bang doors.
8. Adam LZ – Hold off on the Verdict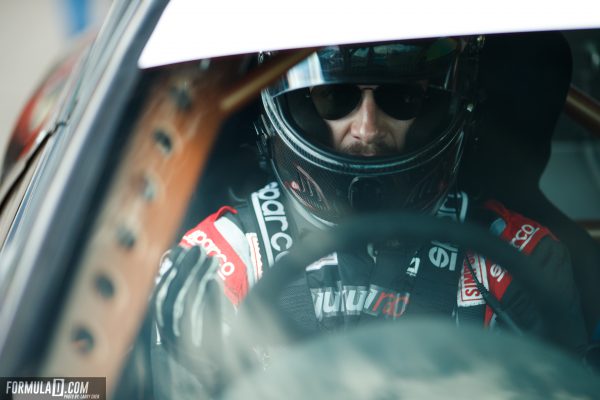 All eyes were clearly on Adam LZ and his Pro 2 debut this past weekend at Orlando Speed World. The haters likely confirmed their bias that he isn't good enough while his fans looked at his driving thinking he can podium. I think they are both right in this case. Adam put down an 83 in his first qualifying pass and during most Pro 2 events in the past that would be a lock for a Top 16 position. The field is much bigger this year so I think the team could of implemented better qualifying strategy and not go 100% on run 2 to put up a backup score and be in the show.
By his own admission on his vlog, Adam said he was going for it big on the second run and went for a 100 or bust type run which he couldn't make in the end leaving him out for Saturday's competition. I will say his entries were better than several guys in the pro field on the bank, so with a little tweaking and time to get past the rookie mistakes I think he is ready and where he belongs. Regardless of how you feel about the Adam LZ debate; his vlog is going to provide backstage access to a drift program unlike any normal fan has ever seen and I think that is awesome.
7. Chelsea DeNofa's Chase and Speed Were Mind Blowing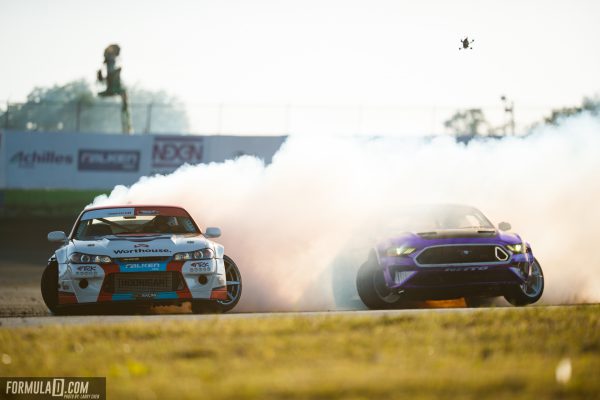 Chelsea DeNofa has already become notorious for his out of control chase battles in Formula Drift. The RTR Mustang this year almost seems purpose built with insane speed for him to surge in and connect to an opponent's door at a moments notice. DeNofa practically made Matt Field's Corvette look slow in tandem, which is a pretty crazy thing to think about. His battle with Pitor Wiecek was must-watch viewing on the weekend to top things off with his podium finish.
6. Trenton Beechum Runs a Perfect Pro 2 Weekend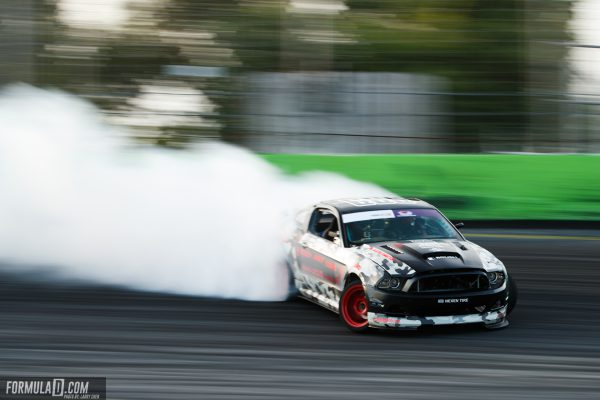 One of the hardest things to do in racing is qualify first and then race your way to first place. Trenton Beechum did this in his Ford Mustang over the weekend in a pretty quiet Pro 2 Top 16. Huge congrats to him and his team as he will be surely looking to convert that success into a 2019 Championship.
5. I Wanted Just a Little More from Pat Goodin on Home Turf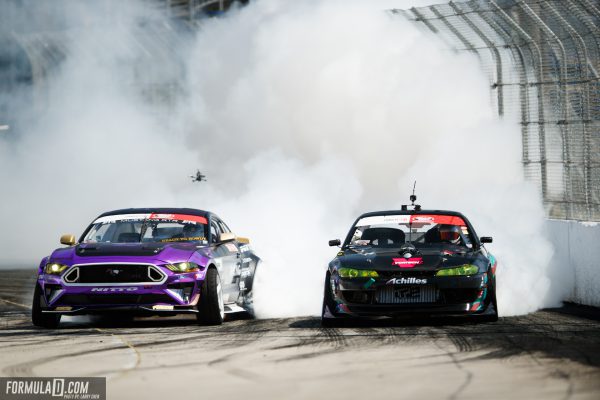 Pat Goodin made his big return to Formula Drift in Matt Field's old 240sx and I was so excited to see him back on his home track. Like most locals however, he failed to really impress on the weekend. He had an impressive qualifying run and locked in 9th place on the weekend. He beat Jeff Jones in a hard fought Top 32 battle and then went out to Forrest Wang in Top 16. I really had Pat Goodin locked in for a podium finish on the weekend with his new car and attitude but it wasn't meant to be. An interesting note is Pat Goodin's best career finish was at Evergreen Speedway so look for him to be a top performer in the northwest this summer.
4. Vaughn's Team Works A Miracle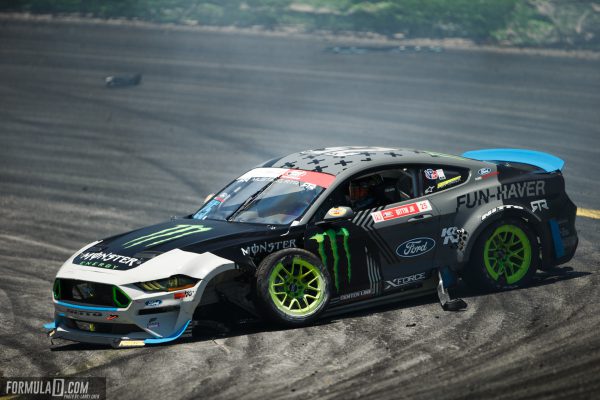 Vaughn crashed his Ford Mustang HARD just before Top 32 was underway and I questioned whether the car would get back on track to do battle with Dean Kearney. Looking at the bracket to see he was the second battle of the day I practically wrote in Dean Kearney as the winner. The team in that short time put on new front suspension on both sides, all four new wheels and tires, and barely set a "toe" before sending out Vaughn Gittin who managed to sit in his car while the RTR team made repairs so he could drive off at a moment's notice. Wow, he made it and kicked butt all weekend. These new Mustang's are insanely fast from years previous. Just a review of his battle with Fredric Aasbo shows how fast his car is in drift when he catches Aasbo on the bank almost instantly unlike any other teams car could on the grid that entire race weekend.
3. James Deane's Woes Continue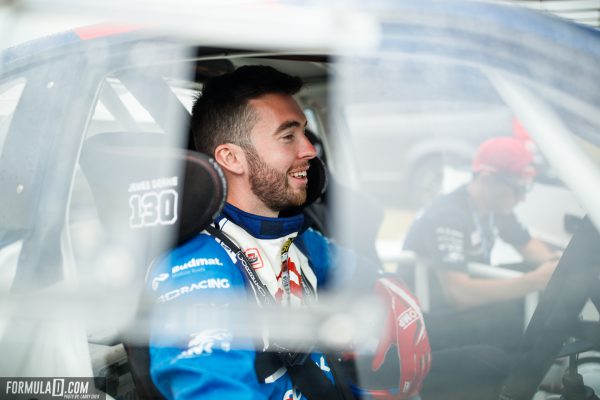 More issues seem to be compounding for the back-to-back champion who now finds himself in 11th place in the championship. His bye run in Top 32 was met with the team scrambling to work and fix the car during the break before his battle with Chris Forsberg. The battle with Chris Forsberg was just as bad for Worthouse as James Deane misjudged the entry chasing Chris and impeded Forsberg's right of way causing contact and Deane to go off course. James finds himself 119 points behind the championship and 69 points behind what he earned last year after two rounds. That is going to be tough to overcome and Deane needs a nearly perfect rest of season to fight back to defend his title.
2. Perfect Qualifying Session – First Ever in Series History?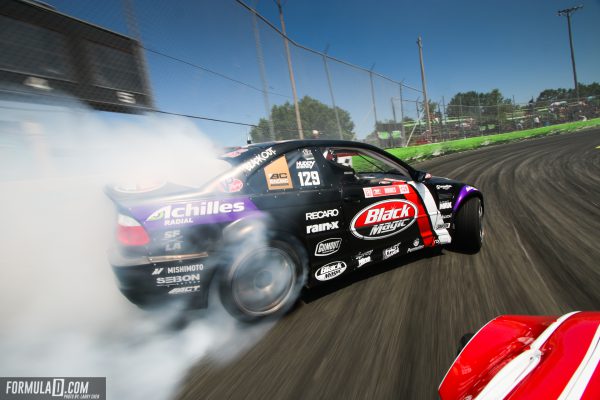 I'm not quite sure records are kept to verify or backup this claim but after watching every qualifying session since Road Atlanta 2005 I can state I am pretty sure this is the first ever Pro event that had no people with an incomplete, 0, or DNF through the qualifying rounds. Every driver got a score, which just shows how ready and prepared everyone brought it to Orlando. Qualifying even had two drivers score a 99 but still no elusive 100 score just yet.
1. Odi Bakchis Looks Unstoppable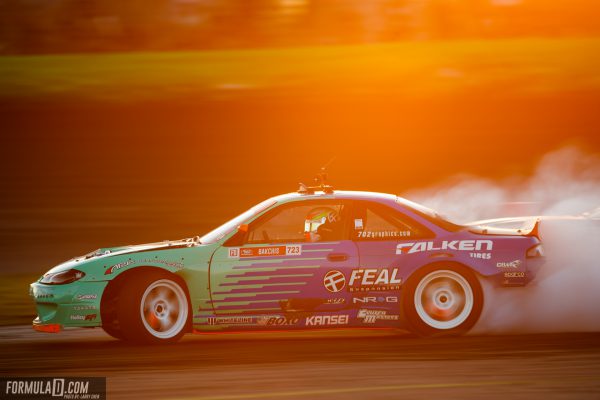 Odi Bakchis takes home back-to-back wins at Long Beach and Orlando putting him as the front-runner for a 2019 championship early on. History doesn't favor Odi Bakchis winning a championship as Justin Pawlak accomplished the same first two round double victories in 2012 but finished the season in 4th place. Odi Bakchis needs to not change a thing and keep up this consistent tandem battling that has been on display these past weekends to keep the momentum rolling into Road Atlanta which is a very different track from the past two rounds.