Developing a flair for the dramatics this Formula Drift season, Vaughn again wowed the audience by de-beading a tire yet still managing to complete his first qualifying run. Pushing a little too hard on his second run he left points on the track, but Vaughn and his RTR team know exactly what they need to do in their final practice today and anticipate a run late into the Georgia night.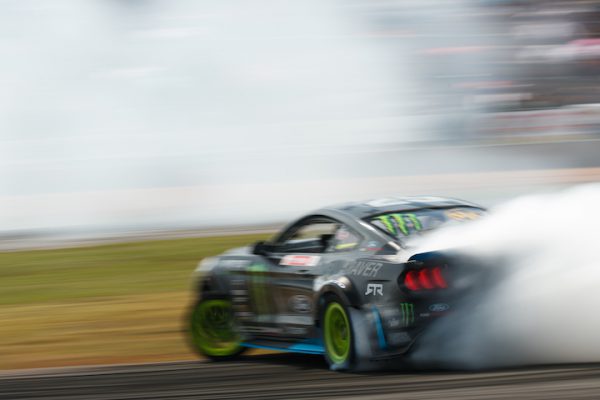 Today's competition will take place beginning at 4:15pm (EDT) streaming live on Vaughn's Facebook: https://www.facebook.com/officialvaughngittinjr/
If you have any questions or need anything else, please let me know.