EVENT DETAILS
Date: Friday, October 30, 2020
Location: Texas Motor Speedway, Fort Worth, TX
Event: Link ECU PRO2 Championship Round Three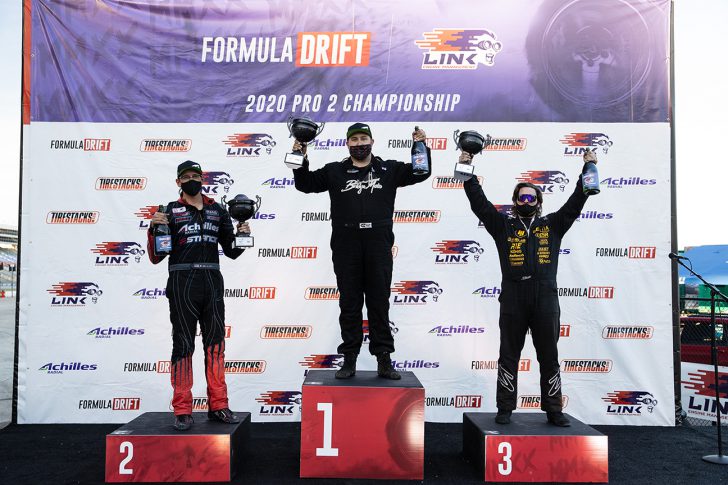 RESULTS
Winner: Jonathan Hurst (USA) – Cash Racing / Achilles Radial Infiniti G37
Second: Blake Olsen (USA) – Koruworks / Achilles Radial BMW E92
Third: Derek Madison (USA) – Inertia Garage Nissan S14.5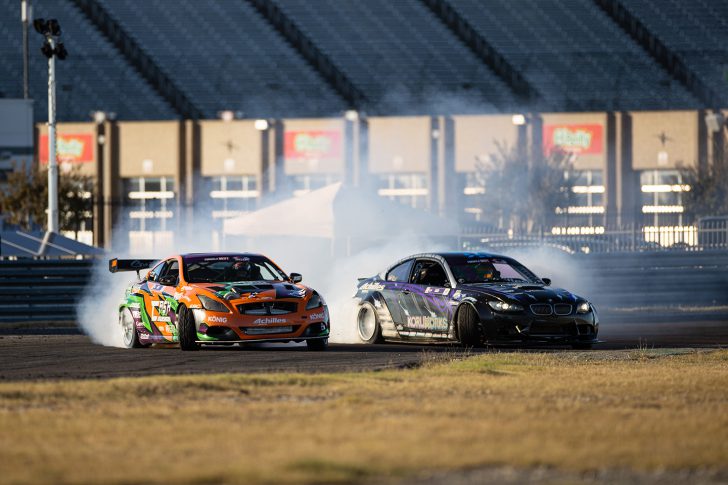 NOTES
– With his second podium of the season, Jonathan Hurst now leads the 2020 Link ECU PRO2 Championship by a narrow 24 points
– The top six PRO2 drivers are separated by only 68 points
– FD TX represents the first podium finish for both Blake Olsen and Derek Madison
– The track layout at Texas Motor Speedway was changed since the series visited in 2019 to create a new challenge for the teams
LINK ECU PRO2 CHAMPIONSHIP RESULTS FROM ROUND THREE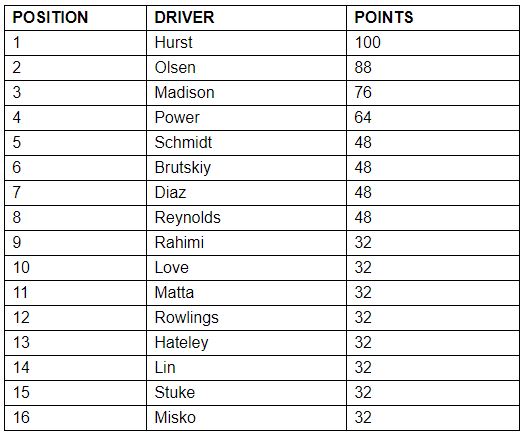 LINK ECU PRO2 CHAMPIONSHIP STANDINGS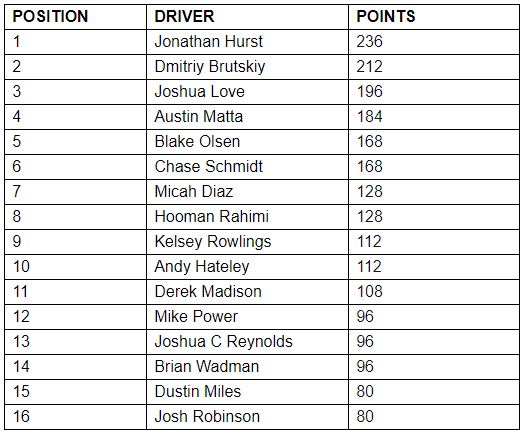 FORMULA DRIFT TEXAS RECAP
A full recap of PRO Rounds Five and Six as well as PRO2 Round Three from Texas Motor Speedway will follow on Monday along with event images.
2020 SEASON
The 2020 Formula DRIFT PRO and Link ECU PRO2 Championships culminate on November 20-22 at Irwindale Speedway in Irwindale, CA. Please visit formulad.com for 2020 event details, driver profiles, new content and livestream information.