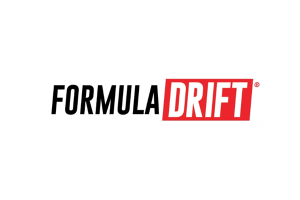 Nine Formula DRIFT PRO drivers compete in a special warm up event ahead of opening rounds of the 2020 FD Championship, which takes place at World Wide Technology Raceway on September 4-6.
With the COVID-19 pandemic wreaking havoc and decimating sporting schedules around the world, the team at Formula DRIFT wanted to overcome the obstacles and do something new and fun. The result was Formula DRIFT Skills Battle presented by Turn 14 Distribution – the inaugural event of what will become an annual invitational for top FD drivers to show off their talents.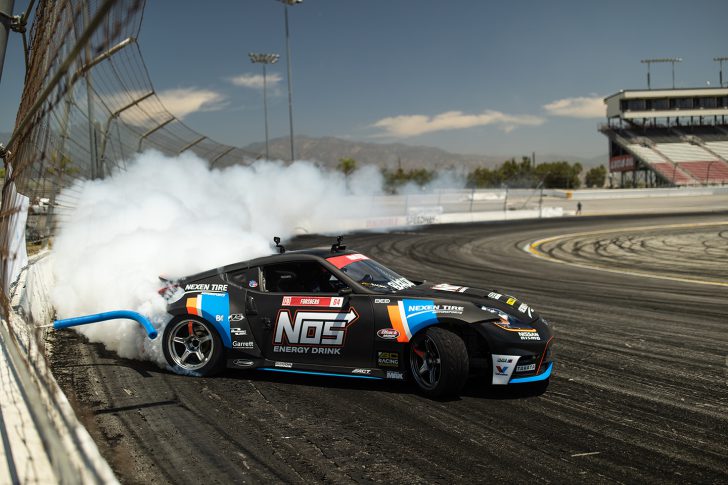 With travel restricted, nine veteran PRO drivers were selected from the Los Angeles area and invited to compete in the FD Skills Battle presented by Turn 14 Distribution at the legendary Irwindale Speedway – the House of Drift. Hosted by Laurette Nicoll, the series' Sideline Reporter for its livestream broadcasts, each driver would complete three challenges. Points accumulated during the event would decide an overall winner, who would claim ultimate bragging rights before the opening round of the 2020 FD season.
2020 COMPETITORS
Aurimas "Odi" Bakchis (Lithuania) Falken Tire / Feal Suspension Nissan S15
Dan Burkett (USA) RAD Industries / GearWrench / Nexen Tire Toyota Supra
Michael Essa (USA) Essa Autosport / FCP Euro / Achilles Tire BMW M3 (2013 FD Champion)
Chris Forsberg (USA) NOS Energy Drink / Nissan 370Z on Nexen Tires (2009, 2014, 2016 FD Champion)
Dylan Hughes (USA) Dylan Hughes Racing / Royal Purple BMW M3 2JZ
Ryan Litteral (USA) Koruworks / PowerStop / GT Radial Nissan S14
Justin Pawlak (USA) Roush Performance / Falken Tire Ford Mustang
Ryan Tuerck (USA) Papadakis Racing / Gumout / Nitto Tire Toyota Corolla
Daijiro Yoshihara (Japan) Turn 14 Distribution / Falken Tire / ENEOS Oil Subaru BRZ (2011 FD Champion)
The three events included Initiation, Wall Ride and Drag Race. The first was a showcase of a drift driver's commitment to the first turn, with the best initiation requiring nerves of steel, a very high approach speed and extreme car control. Wall Ride was a test of precision, control and fluidity as the drivers aimed to get as close as possible to the famous Irwindale outer clipping zone without making contact with a number of markers. Both these contests were judged by a rotating pool of three PRO drivers who would assess the skills of their peers before making the attempt themselves.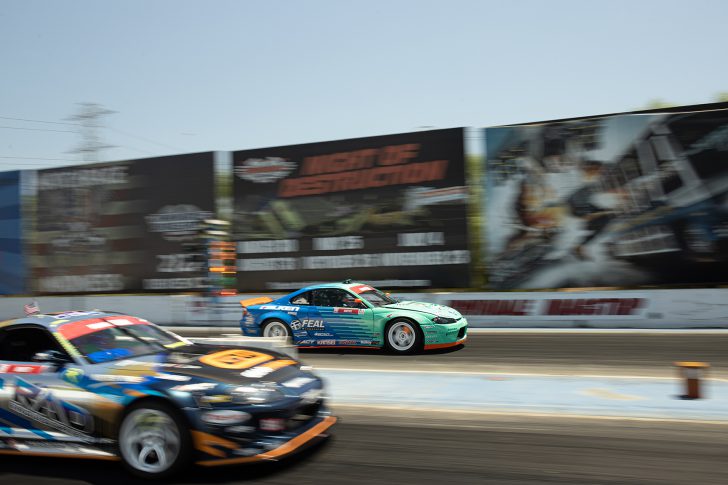 Finally, Drag Race would answer the question many Formula DRIFT fans have asked – who has the fastest car? With up to 1000hp available to many of the drivers, it would be a fascinating study of traction, launch technique and driver reactions using street tires on the unprepped eighth-mile Irwindale Speedway drag strip. With Formula DRIFT cars never before competing in head-to-head drag racing, this would undoubtedly be one of the highlights of the video for the Formula DRIFT Skills Battle presented by Turn 14 Distribution.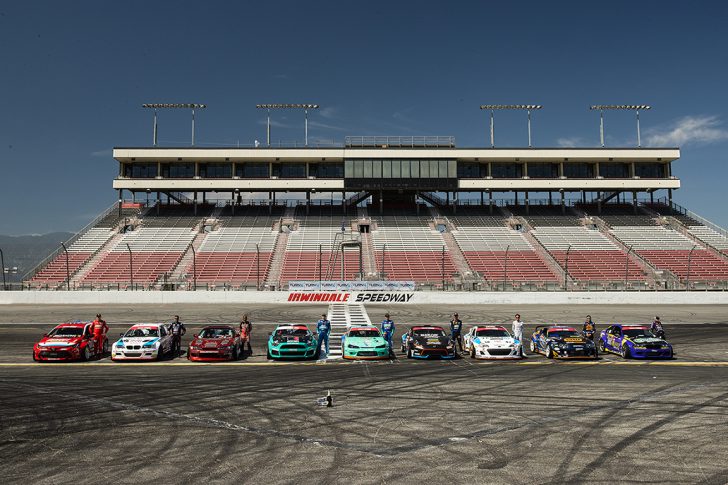 The full-length video will launch today (Friday) at 6PM PST on the Formula DRIFT Facebook page located here.