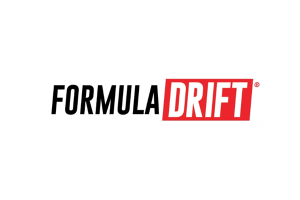 Wrightwood, CA – Bakchis Motorsports has announced they will operate a two-car team for the 2021 Formula Drift season. Rookie driver Evan Bogovich will make his Formula Drift PROSPEC debut with the Bakchis Motorsports team in the Feal Suspension Nissan S14.
The team is owned and operated by Formula Drift driver and Feal Suspension CEO Aurimas "Odi" Bakchis, who will enter his 11th Formula Drift PRO season piloting the Falken Tires Feal Suspension Nissan Silvia S15. Bogovich will be stepping into Bakchis' previous competition car that has multiple event wins and podium finishes. Bakchis Motorsports' familiarity and expertise with this proven S14 chassis creates opportunity for team success in both the PRO and PROSPEC championships for 2021.
Bakchis is looking forward to working with Bogovich as he begins his Formula Drift career this season. Bakchis noted "As a veteran of the sport, it is exciting to partner with a rookie knowing I can provide a reliable and competitive car. We hope Bogovich will be able to focus more on driving and getting accustomed to the Formula Drift expectations rather than thinking about getting a car ready for the track. I'm looking forward to putting over 10 years of knowledge and experience into enabling a motivated driver like Bogovich to succeed."
The eight-round Formula Drift PRO season begins on May 7-8 in Atlanta. The four-round PROSPEC season begins May 21-22 in Orlando. Since PRO and PROSPEC run concurrently over four rounds, spectators will have the opportunity to see both Bakchis Motorsports cars during these action-packed weekends. The 2021 championships will be exciting and Bakchis Motorsports is looking forward to stepping into the season with both Odi Bakchis and Evan Bogovich behind the wheels.