By Joey Redmond
10. What has Happened to Chris Forsberg?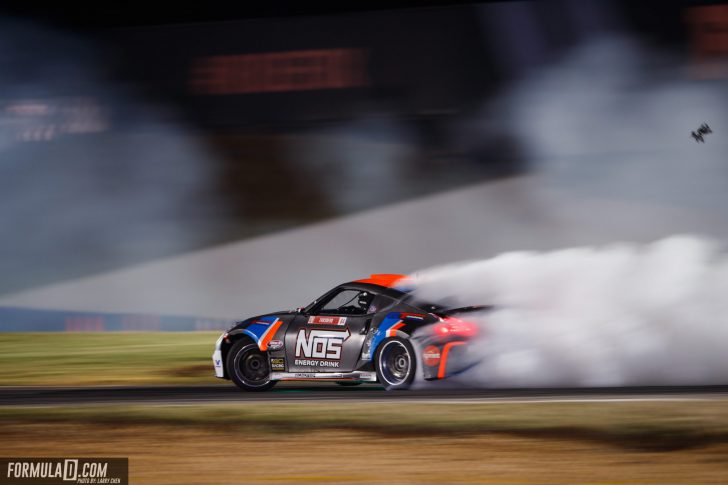 Chris Forsberg has a reputation as one of the most consistent and reliable drivers in Formula Drift. He has won more Championships than any other driver because of his ability to grind out podium finishes and really never have an early exit. Looking back for example, Chris Forsberg has 10 wins (3rd highest of all time in Formula Drift) compared to Fredric Aasbo who has 15 career wins all time. Then consider Forsberg started his career six seasons earlier than Aasbo and has won two more Formula Drift Championships than him. Forsberg fell to an early Top 32 exit to Dean Kearney which was following two poor performances at Irwindale Speedway to close out last season. He has a long road to be a Champion in 2021 but let's see if he can turn it around in Orlando where he won back in 2016.
9. Adam LZ Looks Ready for 2021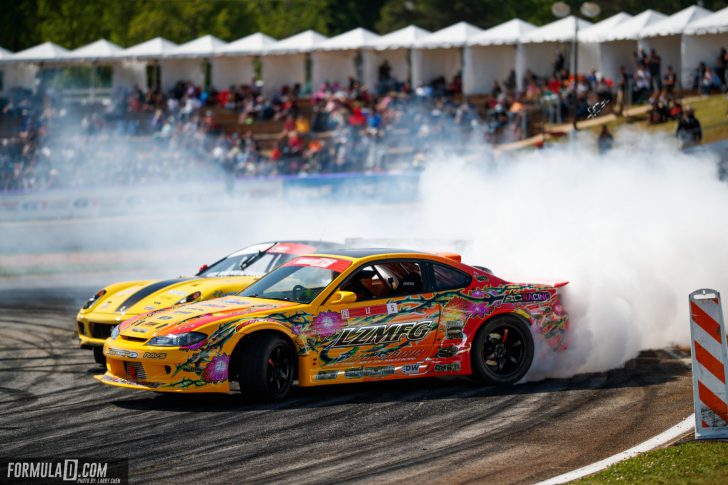 Adam LZ shows that his Formula Drift pro program has not missed a beat. He now is self-title sponsored with LZMFG and his S15 Silvia looks better than ever. He easily placed aside Dan Burkett and Jhonnattan Castro early at Road Atlanta. Adam LZ seemed like he could easily make a podium run but he found Odi Bakchis in the Great 8. It was a respectable loss after smashing into Odi Bakchis pushing too hard trying to keep up with him. Adam LZ and his team should have even more confidence as the next round falls at Orlando Speed World which is basically his hometown/local drift track.
8. The Big Return of Fans to the Stands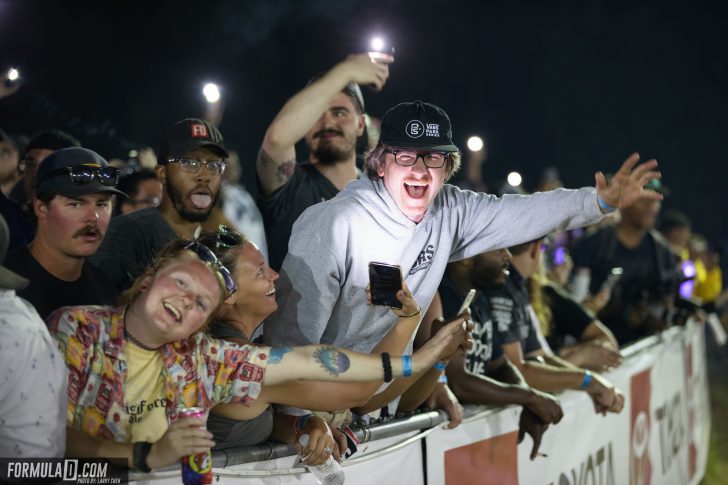 Wow, the fans at Road Atlanta always bring up and elevate this event a little bit extra and boy did they deliver this past weekend! The world has really gone through some stuff since Formula Drift last stepped foot onto Road Atlanta in May 2019. It was great to see the wild and rowdy fanbase at Road Atlanta didn't miss a beat this past weekend.
7. Yves Meyer Quietly Earns More Points than his entire 2020 Season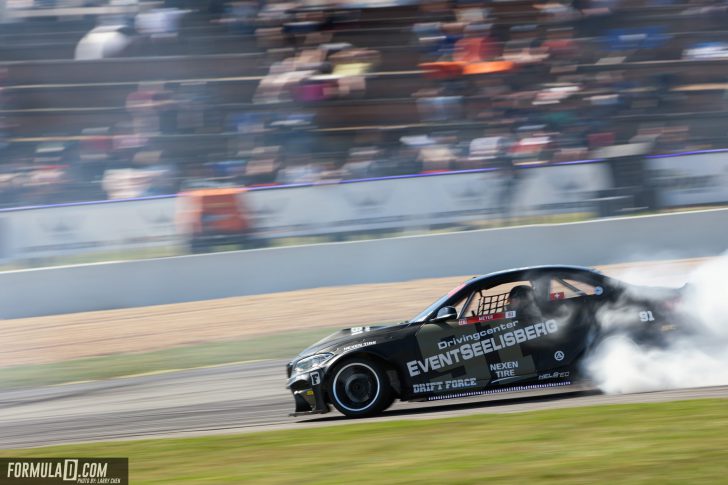 Yves Meyer had quite a weekend in his BMW this weekend! He managed to score 67 points on the weekend with his Great 8 finish. His 2020 points total was only 64 point so it seems this season can only be looking up for him. Yves finished the 2020 season in last place overall in points but did miss Texas Motor Speedway and Irwindale. I find it refreshing to see another European put his aggressive style on display, however he got too aggressive in his battle with reigning champion Vaughn Gittin Jr. in the Great 8 resulting in his event exit.
6. 17-Year-old Branden Sorensen Pulls Way Ahead in Rookie Race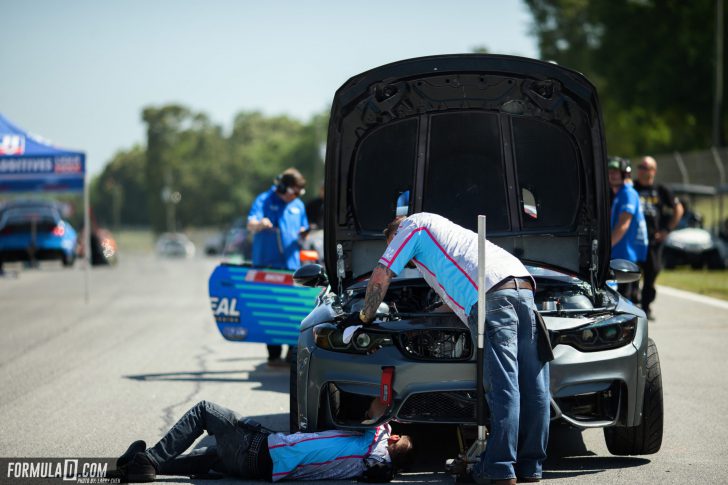 The Rookie Class of 2021 was pretty quiet at Road Atlanta. The young Branden Sorensen was the standout in his BMW over the weekend. He knocked out fellow rookie Trenton Beechum in the Top 32 and just seemed to over commit when trying to push Dean Kearney out of the way in his effort to make it to the next round.
5. I love the 2021 version of Matt Field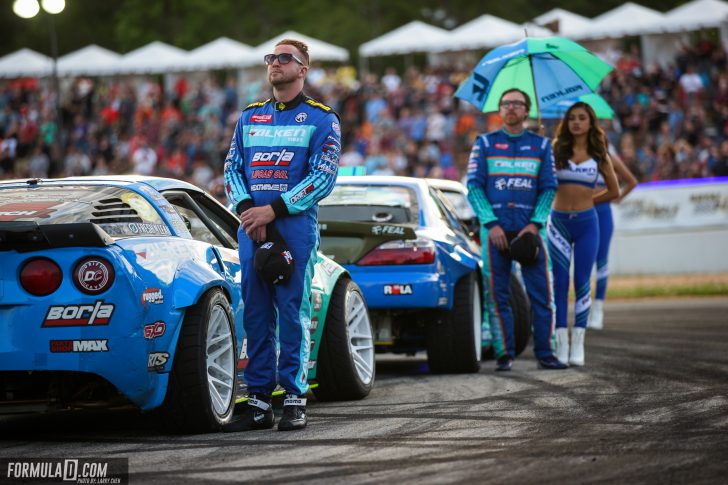 Ryan Sage described Matt Field in 2021 the best on the Livestream, "appropriate confidence based off preparation." He really has a new look of confidence on his face and it is on display in his driving performance. Matt Field had the first-place trophy with his name basically already written on it until he ran into his Frenemies pal Odi Bakchis in the final. Odi managed to barely take him down in one chaotic OMT battle to finish the night. Without Odi Bakchis in his way, I think it would have been an easy event win on the night for Field and his team.
4. Fredric Aasbo Falls Really Short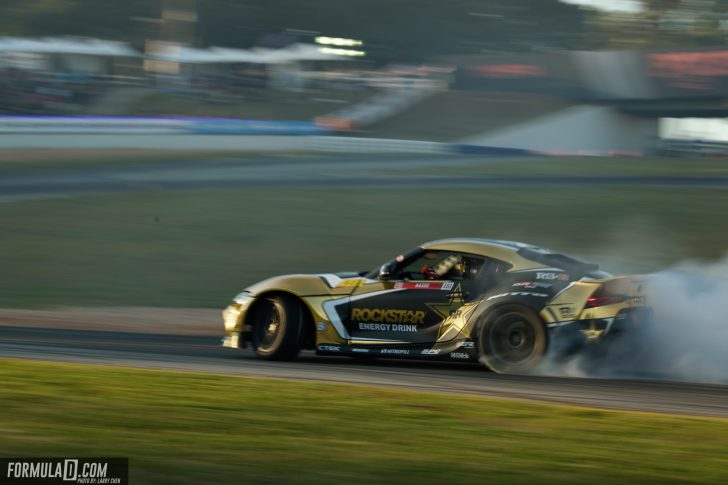 I mentioned Fredric Aasbo in #10 about Chris Forsberg and his event victory dominance during the recent years of Formula Drift. However, he was eliminated from the competition by the new guard of Jeff Jones early in the Top 32. Is Fredric Aasbo and his team set for a tough season in the GR Supra chasing issues or was this really just an unlucky qualifying draw and circumstance? Fredric Aasbo has won at Orlando in 2016 and 2017 showing he has a chance to really turn it around at the next round coming up this month!
3. Vaughn Gittin Jr. Continues his Focused Form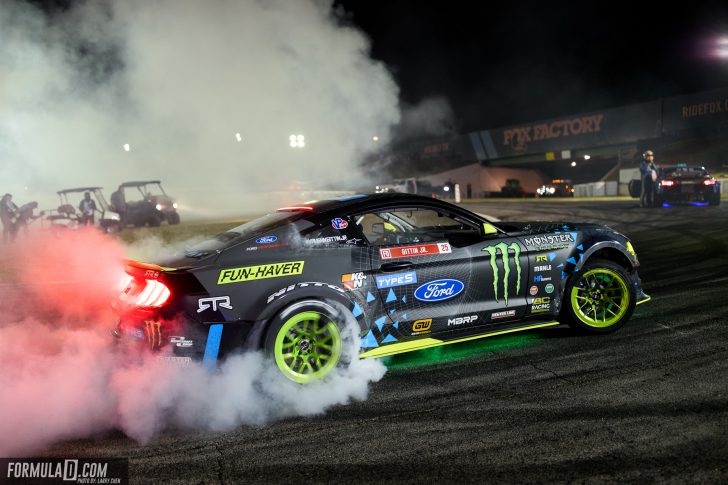 Vaughn Gittin Jr. showing his 2020 Formula Drift Championship was far from a fluke and backed it up with another podium finish this weekend under the lights. Vaughn has found himself in the Final Four in an amazing 6 of the last 7 rounds of Formula Drift. What an insane high level he has been performing at since Evergreen Speedway last season. If he can continue this podium streak through 2021 it will be hard to dethrone him and his RTR Mustang. That kind of run through 2021 will put him at 550+ points for the season and be really hard to surpass by anyone else.
2. Jeff Jones Is No Longer an Underdog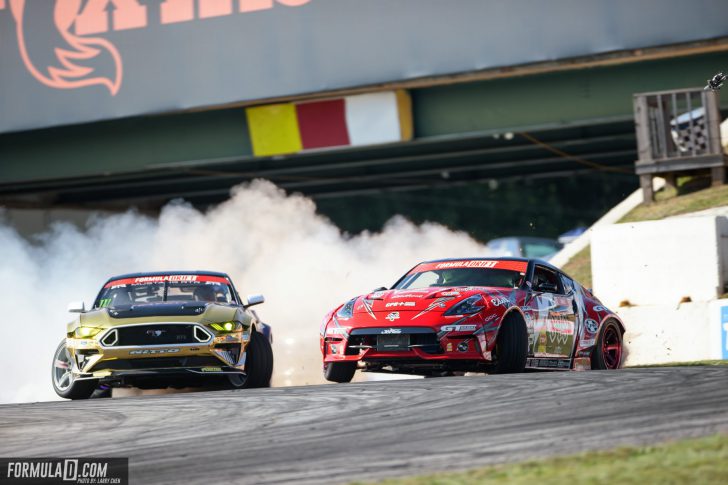 It is time we all give Jeff Jones the respect he deserves and stop calling this Champion Killer an underdog. At the last two tracks Formula Drift has visited this guy has locked in a Final Four finish on top of his third Final Four finish at Road Atlanta this weekend. Jeff Jones just needs that extra step or touch in his tandem and he will be dominating the podium for years to come.
1. Odi Bakchis Takes Home His 7th Career Victory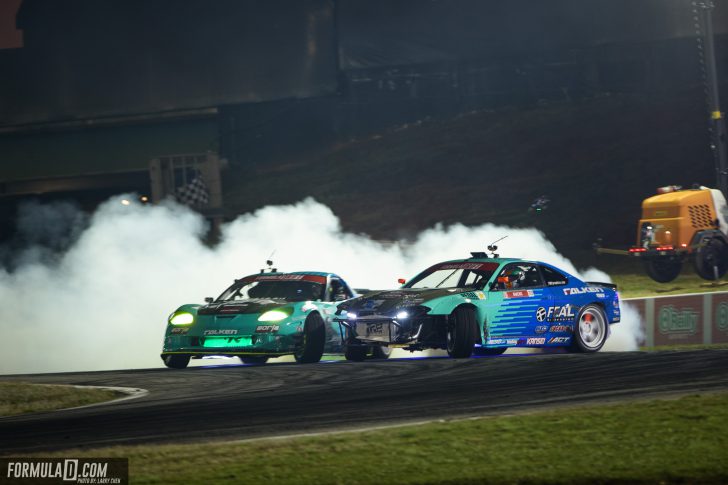 Odi Bakchis took home his seventh career victory which really elevates him to legend status in this sport. Three other drivers also have seven career victories and their names happen to be James Deane, Tanner Foust, and Rhys Millen. Odi Bakchis ended the 2020 season in sixth place falling quite short of expectations. He started the 2020 season by snagging two podiums in St. but then quickly suffered a ton of early exits to put him far back in the Championship Chase. Odi has the talent and will to win it all but he needs to cut out those Top 32/16 loses that plagued him in the 2020 season to fight off the titans of Formula Drift this year.