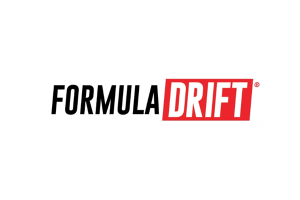 In the lead up to the first round of the 2021 Formula DRIFT Championship, the series has announced that Marwin Sports will be its Official Apparel Supplier. This will see the Swedish company supply uniforms and outerwear for all Formula DRIFT staff as part of a multi-year partnership.
Founded in Sweden in 1980, Marwin Sports launched its product line in 2019 for the US market and quickly formed a number of important relationships. This included a partnership with the NHRA and leading race teams.
The founders have backgrounds in professional sports ranging from X-Games to motorsports. Leading with technology and innovation while driven by a passion for all-day comfort, Marwin delivers advanced apparel solutions to numerous racing teams and organizations across the motorsports spectrum.
"Marwin Sports is excited to bring its advanced apparel technologies to Formula DRIFT and we know that, rain or shine, our gear will keep the officials comfortable and looking great in their fully customized uniforms. We also look forward to introducing our apparel and technology to teams, drivers and fans!" said Theresa Huang, president of Marwin Sports USA.
"We're pleased to welcome Marwin Sports to the Formula DRIFT family," said Jim Liaw, President of Formula DRIFT. "Their advanced clothing technology is ideal for the different weather conditions we encounter throughout the season, from tropical humidity to rain and desert heat. The entire FD team is looking forward to the comfort Marwin Sports will bring."
Formula DRIFT staff will be wearing the new Marwin Sports clothing from the opening round of the 2021 FD PRO Championship, which kicks off on May 7-8 at Michelin Raceway Road Atlanta. Please visit formulad.com for the 2021 schedule, event details, ticket purchases, driver profiles and livestream information.