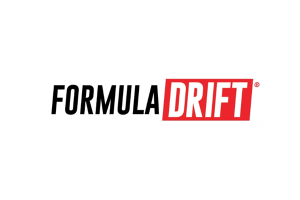 Nine Formula DRIFT PRO drivers compete in a special event ahead of opening round of 2021 FD Championship
With the 2021 Formula DRIFT season scheduled to commence at Michelin Raceway Road Atlanta on May 7-8, the series organizers recruited nine drivers from its premier PRO Championship to join them for the second annual Skills Battle presented by Turn 14 Distribution. Taking place at The House of Drift – Irwindale Speedway near Los Angeles – the challenge helps prepare teams, drivers and fans for the start of the new season, which is returning to its traditional eight-round national series format.
Hosted by Laurette Nicoll (the Formula DRIFT Sideline Reporter for event livestream broadcasts), each driver had to tackle three challenges. Points accumulated throughout the day would decide the winner, who could claim bragging rights before the opening round of the 2021 FD season.
2021 COMPETITORS
Aurimas Bakchis (Lithuania) – Falken Tire / Feal Suspension Nissan S15
Trenton Beechum (USA) – Clonex Racing / Nexen Tire Ford Mustang
Dan Burkett (USA) – RAD Industries / GearWrench / GT Radial Toyota Supra
Rome Charpentier (USA) – Garagistic / Federal Tire BMW E36
Michael Essa (USA) – FCP Euro / Liqui Moly / GT Radial BMW M3
Dylan Hughes (USA) – Royal Purple / GT Radial BMW E46
Jeff Jones (USA) – Jeff Jones Racing / GT Radial Nissan 370Z
Kyle Mohan (USA) – KMR / Renewable Lubricants / Mazdatrix Mazda RX-8
Daijiro Yoshihara (Japan) – Turn 14 Distribution / Falken Tire / ENEOS Oil Subaru BRZ
The Skills Battle presented by Turn 14 Distribution began with Biggest Backie. As the name suggests, drivers were judged on their degree of backward angle and speed of rotation through a turn. As you'd expect, this challenge produced some lurid slides and enormous entertainment for the judges, who awarded points for speed and execution. For this challenge only, the judges were Andy Yen (Former FD judge), Ken Gushi and TJ Hunt.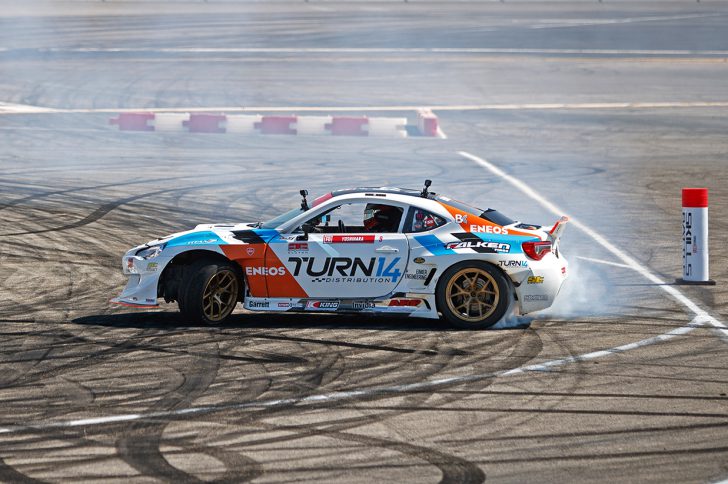 Driftcross saw the drivers tackle an autocross-style course, where the winner would have the fastest timed over two laps, with each cone collision adding a 0.2sec penalty. This would be surprisingly difficult for the drivers, despite many of them having road course experience. The problem is that many of the engines produce close to 1000hp and the chassis set-up favors oversteer. As you'd expect, it was difficult for the drivers to score clean, fast laps, requiring a cool head and fast hands.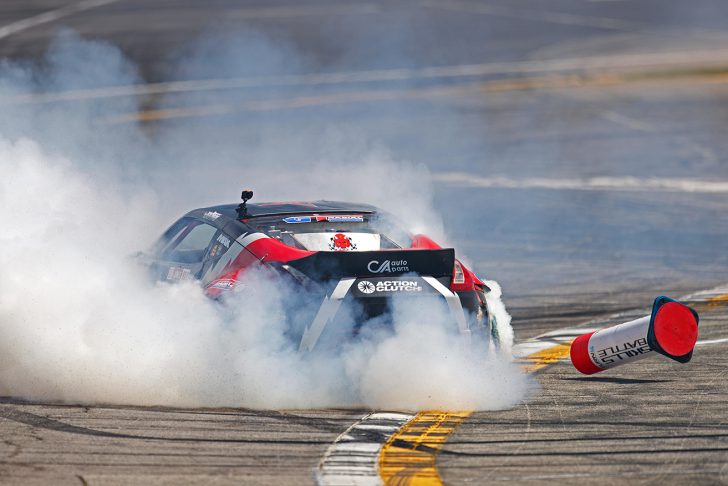 The third challenge in the 2021 Formula DRIFT Skills Battle presented by Turn 14 Distribution was the Drag Race sponsored by NGK Spark Plugs. This was an old-fashioned sprint down the 1/8th-mile Irwindale drag strip. The drivers were again presented with a unique challenge by cars with excessive power and plenty of camber angle. And after a long day of competition, mechanical reliability would also be an important factor in crowning the 2021 FD SB Champion.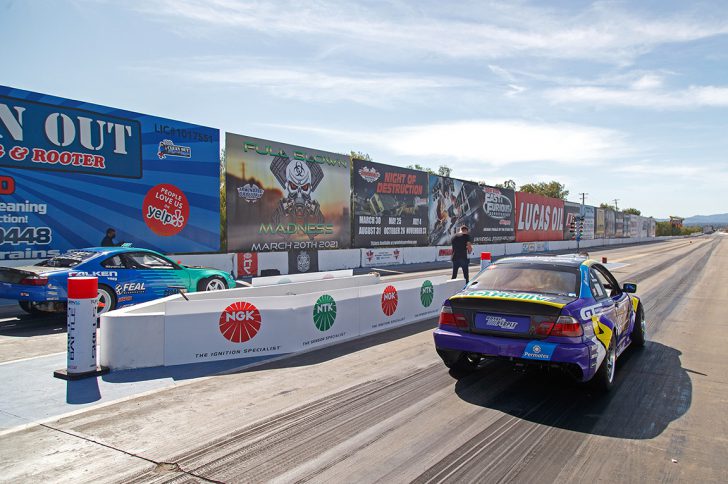 AND THE WINNER IS…
After an intense day of competition, 2011 FD Champion Daijiro Yoshihara was crowned the winner of the 2021 Formula DRIFT Skills Battle presented by Turn 14 Distribution. He narrowly beat last year's winner, Odi Bakchis, with Michael Essa in third.
"It was really good to win this event against a competitive field of fellow FD PRO drivers," Dai told us. "This was a great way to kick off the 2021 season, and I hope to be winning more events as the season unfolds."
RESULTS: 2021 FD SKILLS BATTLE PRESENTED BY TURN 14 DISTRIBUTION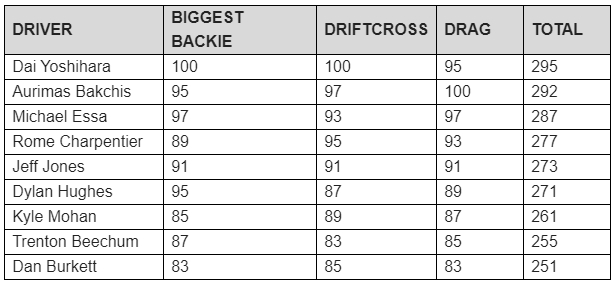 "The 2021 Formula DRIFT Skills Battle presented by Turn 14 Distribution was a great way to begin the season with a day of intense competition and friendly rivalry," said Jim Liaw, President of Formula DRIFT. "We devised some new challenges this year to get the drivers out of their comfort zone and discover who really has the best car control and driving skill. We're delighted to award the win to Dai Yoshihara, who's been entertaining fans with his incredible talent ever since Formula DRIFT began in 2004. And after the tire shredding, we hope everybody is looking forward to the opening round at Michelin Raceway Road Atlanta on May 7-8!"