Original article on Drift Enthusiast Magazine
A Peek At What's Driving This 2022 FD PRO Rookie Forward.
Love's Serpentine Path Toward The Goal.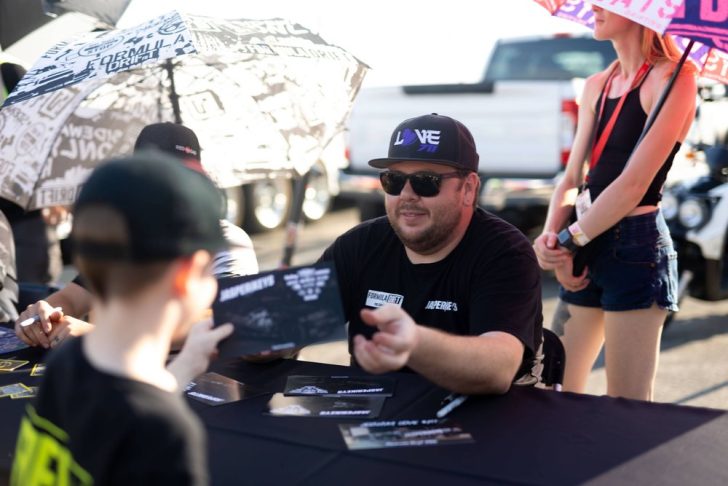 Photo courtesy of joshlovesdrifting.com
If you weren't following Formula Drift PRO driver Josh Love (@joshlovesdrifting) last season, now is a good time to begin!
Love is ALL about drifting. He also has an obvious passion for winning, and he's laser focused on doing whatever he must to keep improving and stair stepping his way toward the Formula DRIFT PRO podium.
Nevertheless, like many before him, Love's journey up hasn't always been destined to follow a straight line. In fact, the challenges faced by Love's team the past few months have closely resembled hurdles many of Love's FD peers also contended with during the recent off-season.
"Like several of the other teams we competed against in 2022, we encountered an ill-fated sponsorship situation that forced Josh into a really tough decision, with little time to spare," said AJ Ranasinghe, Love's sponsorship and team coordinator.
According to Ranasinghe, Love's title sponsor Jasper Keys Apparel, had a business opportunity they simply couldn't refuse. "Jasper Keys was offered a rare chance to expand their footprint in downtown Denver and they couldn't manage both financial commitments at once," he said, adding the company said they'd hoped to return as a future sponsor.
In short, Love decided his smartest choice would be to pour all his attention and resources into competing well at the Formula DRIFT PROSPEC level in 2023, but without losing sight of his goal to return to PRO with a rock-solid foundation, winning setup, and the backing necessary to move him up the ranks.
"There's no looking back for Josh," Ranasinghe said, "He's only focused on going forward, and he'll do whatever it takes to ensure everything is in place to finish well and move this team ahead."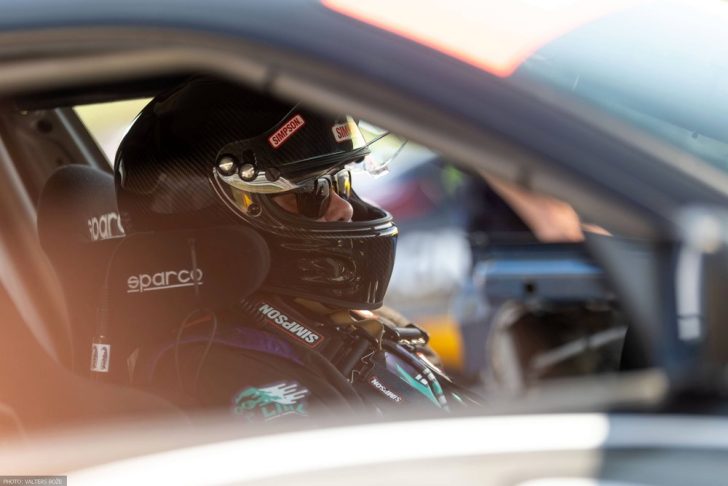 Photo courtesy of joshlovesdrifting.com
Making Those Drifting Miles Count.
Now, as Love looks ahead to a new professional season, he and his team thought it would be fun to share a snapshot of the journey that led the driver to where he is today.
Just seven short years ago, Love was building his very first BMW E36. He'd only had experience drifting in the Colorado snow, but after gaining more confidence behind the wheel, Love headed straight for Colorado's local grassroots drifting series.
Love instantly connected with the dynamic scene that surrounds drifting in Colorado, and as a result, he quickly became a notable fixture at the track. He spent the next two years dominating the Colorado circuit and becoming an integral part of the local drifting culture.
It wasn't long, before Love felt ready to compete with the big dogs and pursue a PRO-AM victory. He had a Formula Drift PROSPEC license in site and was confident his driving could get him there. He also knew he would need backup help under the hood.
Josh teamed with After Hours Autosports, who stepped up to help him with maintenance and professional expertise in car setup.
As they say, the rest is history. Love and After Hours made it happen, leading the driver to earn not only one – but two – FD PROSPEC licenses!
"If you know me, you know I'm hungry for the wins," said Love. "I'm constantly learning how to become a better driver."
All of which is evidenced by Love's ongoing accomplishments, which has included the Drift Colorado 'Rookie of the Year' title in 2018, his entry into the Formula DRIFT circuit in 2019, and a PRO2 (now PROSPEC) 'Rookie of the Year' title in 2020. The latter of which, of course, led Love to his debut in the FD PRO circuit.
Photo courtesy of joshlovesdrifting.com
Debut PRO Drifting Season To Remember!
Love's debut PRO year was full of ups and downs, but he and his car made it through in one piece, with a lot of valuable knowledge and gratitude to spare.
"Taking the step to FD PRO is probably the most challenging jump you can make in competitive drifting, because it's just a completely different animal," Love said, in reflection. "We had a lot of amazing moments, especially towards the end of the season, once I felt like we really started to get the team and car dialed in – but it wasn't easy, by any means."
Love went on to note how challenging it was to be a rookie team, up against some of the best teams in the world, where you, "have to be on and ready to throw down your best laps your first time out on the track."
"In the beginning, I was trying to run on as tight of a budget as possible, with just the support of good friends on my team to back me up at the rounds, but when we started losing major components to the car mid-season, there were times I wasn't sure if we would even make it to the next round," continued Love.
As fate would have it, just prior to the round in St. Louis, the Love team was able to secure a title sponsorship, and it gave them enough backing to finish out the season.
"Competing with the best drivers in the world is no easy feat, and making it through each individual round can be an immense challenge, but I feel like we learned so much in 2022 and I wouldn't trade it for anything!" added Love.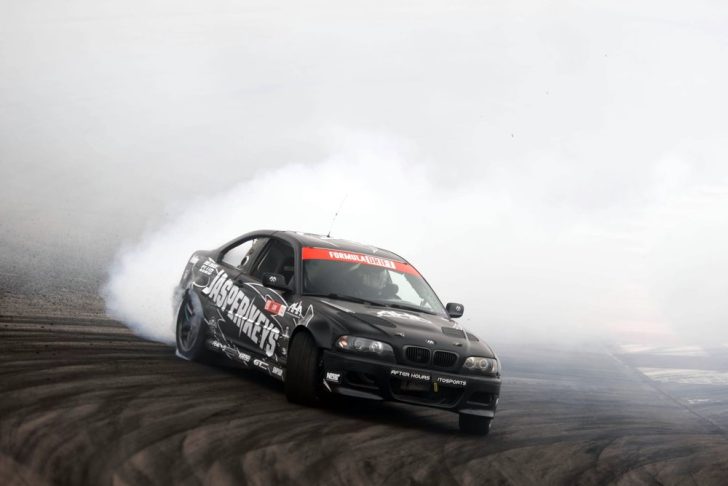 Photo courtesy of joshlovesdrifting.com
Primed For Formula DRIFT's 20th Anniversary Season.
As Love and his team continue to reflect on – and learn from – their inaugural PRO season, they're also taking the time to acknowledge the steps and people that have made it all happen for them.
"We feel immensely grateful for the opportunity to go professional, as well as the friends that made and shared experiences with us," said Love, also noting his gratitude for "the sport of drifting."
As far as what's in store for 2023, Love stated, "Not competing in FD is something I can't imagine doing, so the next best thing I can do is use this time to take a step backward, and compete in a series that requires much less of an investment of funding and time."
"There is nowhere else you find the amount of adrenaline, skill, and camaraderie, all in one place," Love concluded. "This series has become like a home to me and I can't wait to see what the future holds!"
In addition to the FD PROSPEC circuit, keep an eye out for Love's supercharged LS3 BMW E46 and driving moxie this year at several of the GRIDLIFE, Full Lock Drift, and Down To Earth events.
Many thanks to Love and his team for sharing their story with us. We will – for sure – be following this professional FD driver as he winds his way through the circuits and up the ranks over the coming years.