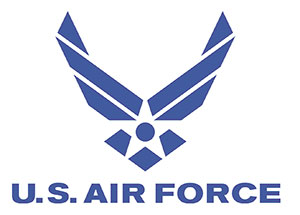 Long Beach, Calif. – April 15, 2015 – Formula DRIFT has renewed their sponsorship with the Air Force. This marks the sixth consecutive season with the Series.
"We're pleased to partner with the team at Formula Drift for our sixth consecutive season," said Maj. Jacob L. Chisolm IV, chief of the National Events Branch at Headquarters Air Force Recruiting Service. "Our involvement helps us reach out to a sector of our target audience, while inspiring and building awareness about who we are as a service. It's win-win for both of us."
"We are honored to have our military represented at Formula Drift," said Ryan Sage, Vice President and Co-Founder of Formula DRIFT. "The Air Force has a high standard for recruiting and the fact they've chosen to partner with Formula Drift for the last 6 years speaks highly of our fans and the series."
In addition to the Formula DRIFT sponsorship, the Air Force will continue to support driver, Ryan Tuerck. Beginning at Round 2 at Road Atlanta, the Air Force will support the series with either the Vapor or X1 super car mobile tour on display in the Formula Drift paddock area. Fans attending Round 3 at Orlando Speedway and Round 4 at Wall Speedway will have the chance to experience the Air Force Rapid Strike Flight Simulator.
Formula DRIFT continues to Round 2: Road to the Championship at Road Atlanta on May 8-9, 2015. Tickets are available and can be purchased via www.formuladrift.com.