Formula DRIFT Teams Up with AutoCon To Produce Car Shows for Long Beach and Irwindale Rounds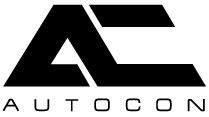 Long Beach, Calif. – February 17, 2017– The Black Magic Formula DRIFT Pro Championship presented by BlackVue has teamed up with AutoCon to produce car shows at the two Southern California events this season. The AutoCon car show will kick off the season at Round 1: Streets of Long Beach on March 31 – April 1 and conclude the year at Round 8: Title Fight at Irwindale Speedway on October 13 – 14.
"The car show element of our events is always a great addition for the fans," said Ryan Sage, vice-president and co-founder of Formula DRIFT. "By working with AutoCon some of the best vehicles in the region will be put on display during the Long Beach and Irwindale events."
The first AutoCon car show will be held on April 1 at the Streets of Long Beach event as part of the Formula DRIFT season opener. Fans will have the opportunity to view hundreds of unique custom vehicles on display, enjoy the live entertainment, and much more. For show car participants, vehicle registration is now open on the AutoCon website.
"We have always been fans of Formula D since its inception," said Justin Fong, President and co-founder of AutoCon. "It is definitely a unique combination of the best of both worlds – drift and show. We are confident that this partnership will create an amazing experience for both our fans and audiences respectively."
Additional car show information can be found at: http://www.autoconevents.com/autocon-long-beach-2017 and for vehicle registration visit: http://www.autoconevents.com/registration.